Sam Raimi: Portrait of a directing maestro (part two)
By the mid-1990s, Sam Raimi was back to working within the studio system.
In part one of our profile of the director, we discussed how his first foray into the studio system, 1985's 'Crimewave', had left the young director humbled and determined to continue working on his own terms.
A decade later, Raimi had cemented himself as a director with a strong personal brand akin to his contemporaries John Carpenter, Wes Craven and his old roommates the Coen Brothers.
We finished off last time with 'Army Of Darkness' performing in the typical Sam Raimi style; a modest hit at the box office, with a huge half-life on VHS and television.
We're picking up the thread on Raimi's career circa 1993 and will chart a course to the modern-day.
From Cate Blanchett thrillers, a seminal 'Spider-Man' trilogy, his Jewish upbringing, and fights with producers, it's all in there.
Join us, won't you?
Sam Raimi goes to the Wild West
By this point of his career, Raimi had created a franchise from scratch largely away from the constraints of the studio system.
The modern blockbuster era of superhero dominance began with Tim Burton's 'Batman' films and Raimi had created an adjacent hero in the form of 'Darkman'.
For the hat-trick, the director also helped the Coen Brothers get off the ground, and by the time Raimi had graduated to the studio system with 'The Quick And The Dead' the brothers were Palme D'Or winners.
Before the star-studded 'The Quick And The Dead', the trio worked on the cult hit 'The Hudsucker Proxy', which starred Tim Robbins in the lead role.
While Raimi is renowned for his directing chops, his screenwriting talents are nothing to sniff at.
The original 'Evil Dead' had a screenplay that ran less than 15 pages, yet it's a testament to how economical he is with his storytelling he can stretch it out to a feature-length film.
Later on, as Raimi's films became more technically advanced, Raimi's simplistic style of writing worked wonders.
When Raimi writes alongside the Coen Brothers, it's akin to watching the Chicago Bulls being led by Michael Jordan and Scottie Pippen.
'The Hudsucker Proxy' is an unapologetic throwback to the screwball comedy, and considering Raimi's affinity for the comedy of yesteryear, it's a joy to see himself and the Coens indulge in a pet project that is indebted to Preston Sturges.
Considering Raimi would later cite Frank Capra as a major influence when he made his 'Spider-Man' films, it's little wonder Raimi's films feel like movies from another era.
While 'The Hudsucker Proxy' was a flop, the Coens and Raimi soon recovered.
Before getting to the big leagues, Raimi did his time in the mid-level trenches.
'The Quick And The Dead' is unique in the context of western films that became popular in the wake of 'Dances With Wolves' sweeping the Oscars and box office in 1990.
Unlike 'Tombstone', 'Unforgiven' or 'Wyatt Earp', Raimi's spin on the western was as anarchic as his previous films.
The close-ups were borrowed from the films of Leone, but now the camera flew into the actors' face in the typical Raimi fashion.
And on the actor front, Raimi assembled quite a motley crew.
Sharon Stone, arguably the world's biggest movie star in 1995, leads the film, with Gene Hackman at his scenery-chewing best as the devious outlaw.
Future superstars Russell Crowe and Leonardo DiCaprio round out a stellar cast that also features cult stars like Lance Henriksen and Keith David.
'The Quick And The Dead' was released in 1995 to fairly positive reviews and box office, and when viewed in 2022 the film is full the brim with camera trickery and a cheeky sense of humour that made audiences connect with Tarantino's revisionist take on the western in 2012's 'Django Unchained'.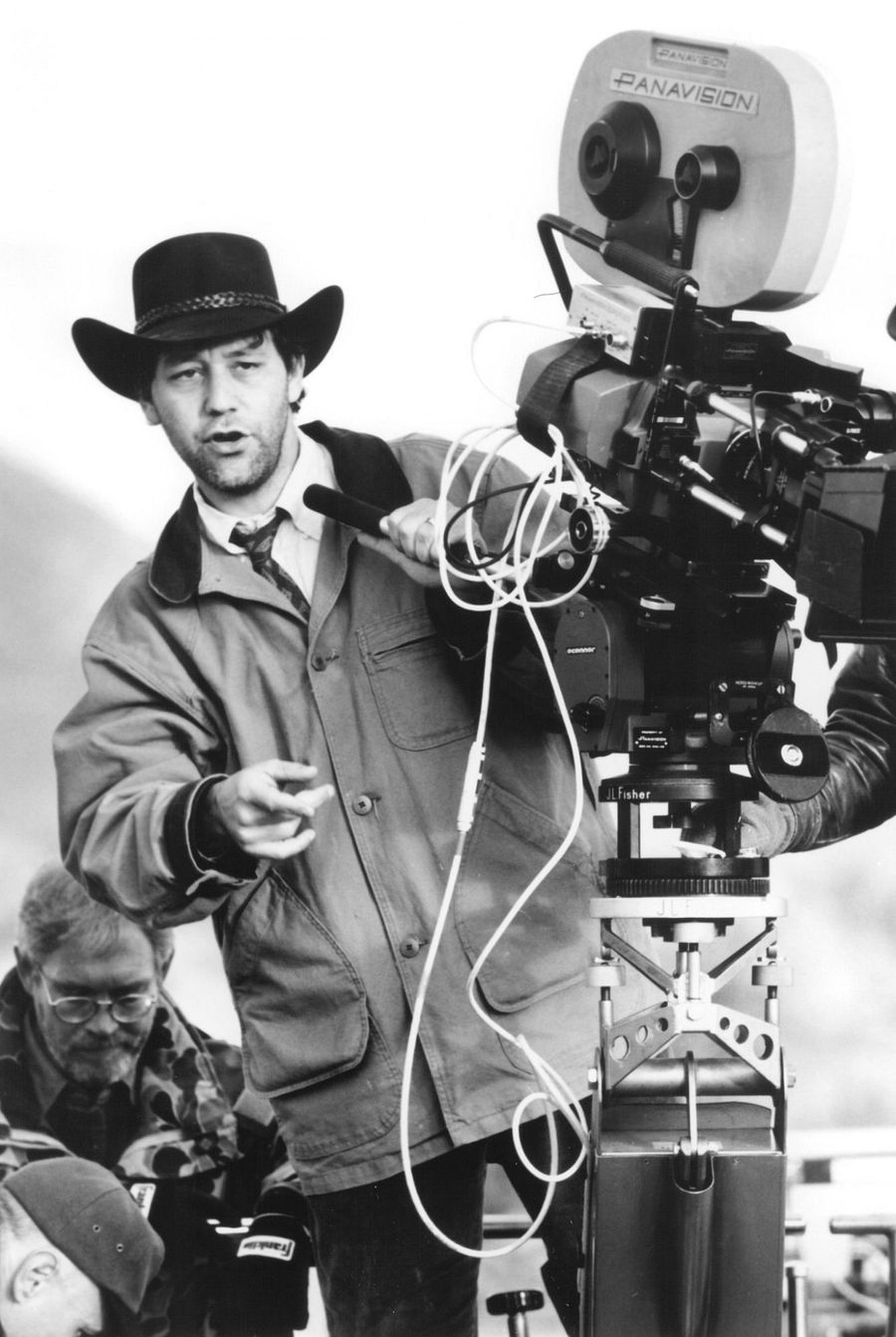 Raimi being able to assemble an A-list cast despite still being regarded as a genre director was a testament to his standing in Hollywood, with Stone, in particular, putting in another strong turn in the same year that got her an Oscar nomination in Martin Scorsese's 'Casino'.
In watching Raimi's films and from reading and watching interviews with the director, something becomes apparent: he never lost the gee-whizz, boyish disposition that predicated his earlier films.
In the early parts of his career, Raimi would disappear into the woods with Bruce Campbell and friends in tow and make films to show at local colleges.
Now that Raimi was at the studio level, he never compromised his humble roots.
He employed the same guile and gumption that got dentists to hand over their money so they could invest in 'The Evil Dead' when negotiating the demands of directing A-listers like Sharon Stone.
An old-fashioned approach and mentality became Raimi's modus operandi.
The director has a reputation and affinity for wearing a suit on the set of his films.
A tribute from the Michigan man to Hitchcock, Raimi told a journalist in 2004 that he wore a suit and tie "as a sign of respect to the cast and crew."
"I like a very serious and well-ordered film set – for me, it's the best way to work, and out of that order I like to get a tremendous amount of creativity," he said of his mannerisms.
The Road To Spider-Man (with a brief detour in Minnesota)
Raimi turned his interests at this time to making more adult-orientated thrillers, with 1998's 'A Simple Plan' serving as Raimi's homage to the Coen Brothers.
A whip-smart script anchored with exceptional lead performances from the late, great Bill Paxton and Billy Bob Thornton in an Oscar-nominated performance, 'A Simple Plan' has Raimi show relative constraint.
By his own admission, the director made a stripped-back thriller in order to challenge himself, and spread his wings as a director.
The film also received an Oscar nomination for screenwriting, and while the film didn't win in either of their categories, the virtue of a Sam Raimi film being nominated for an Oscar was another indicator that his stock was growing within the Hollywood establishment.
Not long after, Raimi made what is his most unapologetically straight-down-the-middle film in his catalogue: 'For Love Of The Game'.
Kevin Costner stars as a legendary baseball player who has the game of his life in adverse circumstances.
Costner previously made movie magic with 'Field Of Dreams' in 1990, and 'For Love Of The Game' has been somewhat forgotten by the masses.
The star is in top form as pitcher Billy Chapel, a veteran who plays the perfect game.
Raimi shows considerable restraint behind the camera, and apart from one or two Raimi flourishes, the director serves as a steady hand behind the camera and lets the full range of human emotions play out.
Baseball on film has always been portrayed as a stoic and honourable tradition that is as American as apple pie, and this theme would later become prevalent in his 'Spider-Man' trilogy - more on that in a bit.
On the casting front, 'For Love Of The Game' saw that Raimi was able to direct superstars like Kevin Costner with the same ease as character actors.
JK Simmons is perfectly cast as the surly team manager, John C. Reilly offers great support as Costner's friend and fellow pitcher, and Brian Cox plays a proto version of Logan Roy as the team's owner.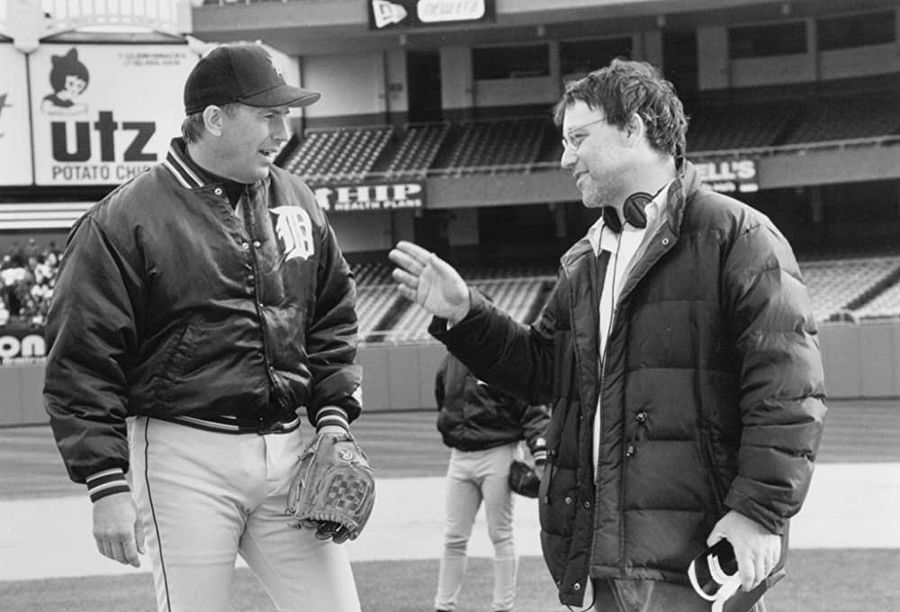 Raimi's films rightfully get praised for their innovative and thrilling special effects, but his deft touch with actors cannot be understated.
Both 'A Simple Plan' and 'For Love Of The Game' failed to make their budget back at the box office, but in the former case, the film was Oscar-nominated, and in the latter case, the film became another solid Costner film to watch on television on a weekend afternoon.
Raimi continued his collaboration with Billy Bob Thornton, directing the supernatural thriller 'The Gift' in 2000.
While not an outright rollercoaster horror film like his 'Evil Dead' films, the film has more in common with 'What Lies Beneath' or 'Hollow Man'.
'The Gift' saw Raimi work with another star-studded cast, with Cate Blanchett in the lead role, and an absurdly good supporting cast of Keanu Reeves, Katie Holmes, Greg Kinnear and Hilary Swank helping bring the film to life.
The third in his adult drama trilogy, 'The Gift' is a simple throwback to the likes of Hitchcock before him, and the top-tier cast helps elevate a strong script.
'The Gift' is another Raimi film that has been forgotten by the public at large, but the film did turn a healthy profit.
The film released in late 2000, but by that stage Raimi had been tapped to direct his most high-profile project yet.
Does Whatever A Spider-Man Can
News of Raimi's hiring on 'Spider-Man' was announced in early 2000, and the choice was seen as something of a curveball.
By his own admission, Raimi never thought he would be seriously considered for the job.
In a recent Variety interview, Raimi said he was the 19th choice to direct the film, but that didn't deter him.
He recalled his agent Josh Donen sharing the news with him.
"My agent, Josh Donen, said, 'They want to be honest with you. There are about 18 directors they'd rather have than you on a list. And I said, 'OK, well, tell them I'm number 19.'"
A lifelong fan of the comics, Raimi pulled off an unlikely coup to land the directing gig - and reshape the American cinematic landscape in the process.
We wrote at length about just how good Raimi's original 'Spider-Man' film is prior to the release of 'No Way Home', but the points in that article are still relevant: the film has fantastic script pacing, incredible costume design, and Raimi's direction elevates a good film to a great one.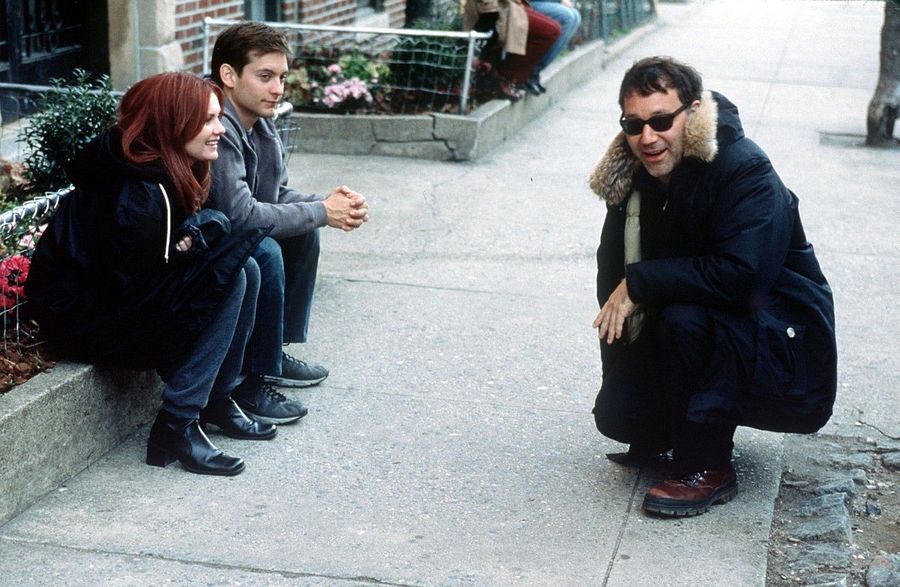 20 years into a cinematic landscape and culture dominated by superheroes, very few directors have come close before or since to capture the lightning in a bottle that Sam Raimi did in 2002.
Contemporary Marvel films have a habit of hiring low-profile directors and making them follow the in-house style.
For better and for worse, the 'Spider-Man' trilogy is unmistakably a Sam Raimi project.
2004's 'Spider-Man 2' is the platonic ideal of what a sequel can be, much like 'A Nightmare On Elm Street 3: Dream Warriors' or 'The Godfather Part 2'.
The sequel takes all the elements that people like and adds new and exciting elements to them, while also fleshing out the characters and world.
Soviet film director and theorist Sergei Eisenstein pioneered the theory of montage, and Raimi makes perfect usage of it in this scene from 'Spider-Man 2'.
In just under 2 minutes, the themes and the message of the film is distilled into a preppy, up-beat montage that has been often copied but rarely bettered.
In bringing his version of the web-slinger to the big screen, Raimi remembered a crucial element from the comics; Peter Parker is a normal person with normal problems that the audience can relate to.
When things start to go right for Peter in the above montage, it keeps the audience's heads above the water and captures the good side of what it means to be Spider-Man.
Both 'Spider-Man' films up to that point were massive box office hits, and Raimi had proven he was able to direct a film for $200,000 as he was able to direct one for $200 million dollars.
Superhero films that were released in the wake of 'Spider-Man 2' have tried, and mostly failed, to capture the mundanity of what it means to be a superhero.
For every exciting fight with a bad guy or saving the city from an evil plot, there are also bills to pay and relationships to maintain.
Oscar-winning screenwriter Alvin Sargent took over screenwriting duties from David Koepp on the sequel, and the Capra-style sense of realism helps make the film stand above its peers.
In a 2004 interview for the Los Angeles Times, Raimi admitted his fondness for the works of Capra, but also showed a bit more of that All-American persona.
The original 'Spider-Man' film in particular prominently displayed the American flag, with the film released in the months after the September 11th attacks.
LA Times journalist Fred Schruers pressed him on why there were so many flags in the film to which Raimi tacitly replied "it's the way New York is."
Elaborating further, Raimi said "I just love this country. I'm so happy to be here. My kids aren't persecuted for their religion. All rights are protected; no one comes and slaughters you for anything you might think or believe."
A descendant of Holocaust survivors from Poland, Raimi says that Spider-Man's values align with his own.
Raised Conservative Jewish in Detroit, Raimi said that he still practices Judaism and tries to live a moral life.
"This movie is a story of a hero, and I know all these kids are coming to see this picture, these Spider-Man movies, and look at Spider-Man as their hero."
"I want to make sure that the movie has a positive portrayal; a good role model of somebody who is good of heart and is faced with conflict and perhaps makes the hard choices, but the right choices, to be this hero."
This sense of honour and dignity carries over into the first two 'Spider-Man' films, but Raimi would face a threat all of his own for the next 'Spider-Man' outing.
Enter Sandman
For 'Spider-Man 3' Raimi found himself in charge of the film with the most expensive budget of all time.
Sources differ on the final cost of 'Spider-Man 3', but adjusted for inflation, the film cost at least $330 million at the low end, and $485 million at the high end.
With two blockbusters under his belt, the stage was set for Raimi to conclude his superhero trilogy on his terms.
However, it didn't quite work out like that.
The other major figure in the Sam Raimi story is producer Avi Arad.
The Israeli toymaker and producer entered the fray as an executive producer on 'Spider-Man' and graduated to producer status on 'Spider-Man 2'.
Films like 'Hulk', 'Daredevil', 'Fantastic Four' and 'Elektra' were produced under his watch, and Arad lobbied Raimi to include the character of 'Venom' in the third 'Spider-Man' installment.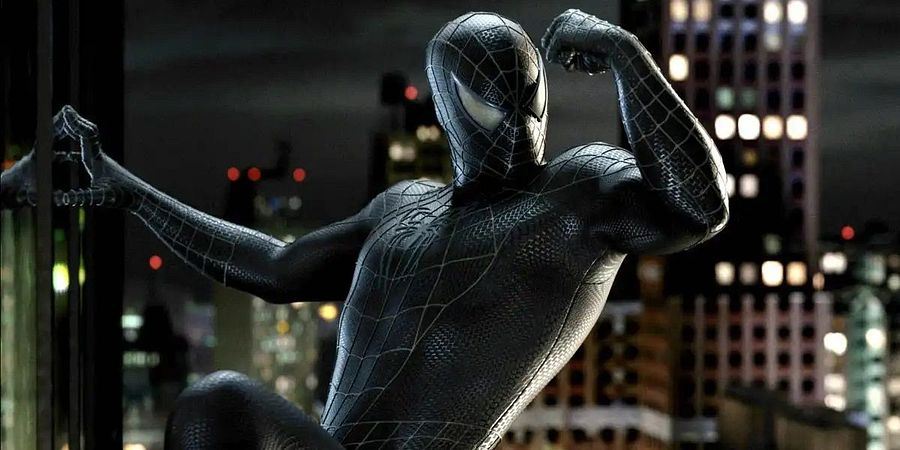 Just this week, Raimi admitted to never having a particular affinity for the character.
In an interview with Collider in 2007, Raimi revealed Arad, pressured the director to include the "fan-favourite" villain in his film.
Arad was reported as telling Raimi "You're not paying attention to the fans enough. You need to think about them. You've made two movies now with your favourite villains, and now you're about to make another one with your favourite villains. The fans love Venom, he is the fan favourite."
The portions of the film that focus on Sandman (as played by Thomas Haden Church) has the Raimi grounded in reality touch, whereas the scenes with Venom smack of studio-mandated notes.
For the time, the special effects were incredible, and still look great to this day, with the Sandman transformation sequence, in particular, a highlight of the film.
The executive interference that had dogged Raimi on the low-budget 'Crimewave' had reared its head again on the biggest film of his career.
With the film turning 15 years old on the day of this article's publication, time has been kinder to 'Spider-Man 3' than the mixed fan and critical reaction it got in 2007.
'Spider-Man 3' is overambitious and unfocused in a way that Marvel films of 2022 aren't.
While this doesn't excuse some admittedly slipshod writing, a film is infinitely more interesting by taking a shot from 40 yards out than playing it safe and conventional.
The film was still a financial hit, becoming the top-grossing film of 2007 in North America and finished 3rd worldwide, but for Raimi, the pressure cooker environment of the studio system proved too tall an order.
Not one to ever let frustration get in his way however, Sam Raimi channeled his energies the only way he knew how: make a back-to-basics horror film.
'Drag Me To Hell' is an unapologetically simple and schlocky throwback to the horror films of Raimi's youth, with an emphasis on thrills and spills above character development.
'Drag Me To Hell' was Raimi returning to his roots nearly 30 years after the original 'Evil Dead' and wanted to give audiences a good scare, and a good time.
Garnered by strong critical and audience reviews, the film ended up as one of the most profitable films of 2009, and in an era of horror classics such as 'Halloween', 'A Nightmare On Elm Street' and 'Friday The 13th' being remade, it took another master of horror returning to his roots so show the competition how it was done.
The 2010's were a fallow period for Raimi, with only one film to his name; 2013's 'Oz: The Great and Powerful'.
On paper, a Raimi spin on the 'Oz' story seems like a good match, and Disney gave the director another eye-watering budget to match his visual ambitions, but something about the film just didn't click with viewers.
The film boasts an incredibly 2013 cast, with James Franco and Mila Kunis at the height of their marketability and Zach Braff in a key supporting role.
Raimi's "aw, shucks" mentality should have made his take on 'Oz' a slam-dunk, but the film prioritises complicated visual effects in place of a winning story like the original 'Wizard of Oz'.
Released in March 2013, the film needed to be a blockbuster in order to meet expectations, and while it made nearly $500 million on a $200 million budget, the film simply cost too much for it to ever be a success.
The rest of the decade saw Raimi step into the producer role, and in 2013 brought a reimagining of his 'Evil Dead' film to life.
Raimi hand-picked Uruguayan director Fede Alvarez to direct a remake of his franchise, and was hands-on in the production.
The 'Evil Dead' remake was a solid hit, and became a favourite among genre fans for its heavy emphasis on practical effects and plentiful gore.
Alvarez later reunited with leading lady Jane Levy for 2016 hit 'Don't Breathe', which Raimi also produced and released under his Ghost House Pictures production company.
For his end, Raimi endured a frustrating decade after 'Oz', with attempts to get film versions of 'World Of Warcraft' and 'The Last Of Us' off the ground ultimately failing.
While 'Oz' was Raimi's last major cinematically released film, he made one last return to the world of 'Evil Dead', by directing the pilot for the TV series 'Ash versus Evil Dead', and remained a hands-on producer for the show that saw Bruce Campbell fight off the Deadite threat in his old age.
In early 2020, news broke that Sam Raimi had been tapped by his old protege Kevin Feige to direct the next 'Doctor Strange' film which prompted an outburst of joy among the Marvel faithful and fans of the director.
In interviews for the film, Raimi has indicated that making such a large-scale film has reinvigorated his love for filmmaking and has gotten his groove back after a few years on the sideline.
What does the future hold for the Michigan Maestro?
You would need Doctor Strange himself to tell you that.
'Doctor Strange In The Multiverse Of Madness' releases in Irish cinemas this Friday