EA Sports' 'UFC 4' has added one of the sports' biggest names to game.
Fresh off his comprehensive win over Dan Hooker last Saturday and by popular demand, Islam Makhachev has been added to the roster of the 2020 game 'UFC 4'.
The Russian fighter has among the best stats in the game, ranking a minimum of 4 stars in health and striking, with the fighter's grappling abilities mirrored in the game with a 4.5 ranking.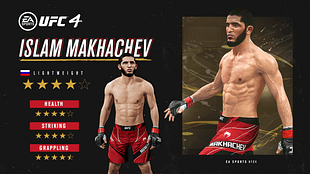 The #4 ranked UFC lightweight fighter in the world is the headline act of the newest update for the game, along with prime-era recreations of Michael Bisping, Joanna Jedrzejczyk, Alistair Overeem, Anderson Silva and Georges St-Pierre.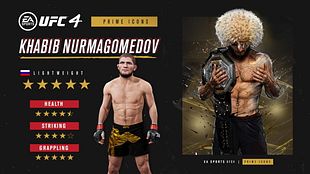 "The update celebrates six iconic fighters at the pinnacles of their careers by making them available in-game at their finest," a press release from EA read.
Despite retiring in 2020, Khabib Nurmagomdov's shadow looms large over the sport, and layers can avail of a Khabib 'Prime Icons' themed profile, customisation with new backgrounds, profile pictures, flairs and various shorts sets, with the pack can be redeemable up until Thursday, November 30 this year.