Brought to you by:
Virgin Media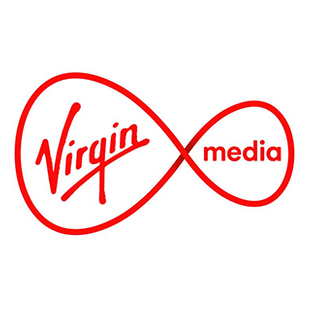 'FIFA' is the biggest name in gaming, and why wouldn't it? It gives players the chance to rewrite history and to play as their favourite stars, and is also incredibly addictive.
As long-time fans of the series know, proving your 'FIFA' skills against friends or rivals is a bragging right in its own right, and we've teamed up with the geniuses at Virgin Media to give you the list of teams that will give you the advantage when you strut your stuff on the virtual pitch.
With 'FIFA 23' flying off the shelves and hotly-tipped to become the number one game this Christmas, our guide will help settle any arguments between friends and separate the pretenders from the contenders.
While it would be easy for us to just list Manchester City or Real Madrid, we're thinking slightly outside the box for this list.
The World Cup is being added to the game in a content update, so we have created a list of the best club and international teams to help you establish yourself as a 'FIFA' champion.
Portugal
In real life, Portugal are a team of personalities as opposed to one solid team, but in the world of 'FIFA', they are unstoppable.
A mean centre-back pairing of Ruben Dias and Pepe will give you the grit needed to help off your opponents, the midfield spine of William Carvalho and Ruben Neves will drive play forward, and the front line of Diogo Jota, Cristiano Ronaldo and Bernando Silva will give you the firepower to see off your foes.
Despite Porutgal's stars misfiring in real life, they still pose a serious threat on 'FIFA', and if you want to get the edge over your rivals, you can also call upon the likes of João Félix or Rafael Leão off the bench.
The upcoming World Cup will be added to the game as free DLC closer to the big kick-off, and while the Iberian outfit aren't likely to lift the tournament, they have the 'FIFA' pedigree to help you become the champion of your living room.
Chelsea
The London side have had a dramatic year even by their standards, with a change in chairman and the sacking of a beloved manager shocking the fanbase, but the Blues are still a formidable team on 'FIFA'.
While Manchester City are the obvious pick for the best Premier League team, Chelsea are just as good as them on their day as their 'FIFA' roster shows.
The frontline pairing of Aubameyang and Sterling, backed up by Mason Mount and Kai Havertz in attacking midfield, make Chelsea a deadly threat for any opponent.
The ever-reliable Jorginho and N'Golo Kante in midfield will keep things ticking over nicely, while the veteran Thiago Silva will shepherd your defence against an onslaught of rival chances.
If you are in need of a spark off the bench, Texan Christian Pulisic and Hakim Ziyech will use their technical skills to see off any enterpirsing defenders.
Chelsea has clicked in real life ever since Graham Potter took over, and in the world of 'FIFA', they are veritable world-beaters.
Mexico
Mexico is a nation with a proud football history, securing some famous victories in their time, and the current crop of Mexican talent is enough to make them a danger on 'FIFA'.
With Napoli man Hirving Lozano giving defenders nightmares, he's just as lethal in 'FIFA' as he is on the real pitch.
The man with the nickname "Chucky" is a blunderbuss on the wing, and he can give the games best defenders a run for their money.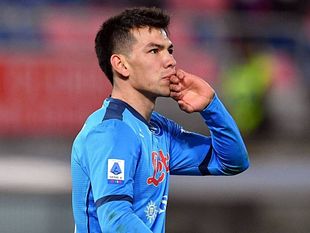 Wolves hitman Raúl Jiménez has been going through a rough patch this season, but he has lost none of his talent in 'FIFA', with the striker still one of the best in the game for tucking away a chance in the penalty box.
Goalkeeper Guillermo Ochoa is a familiar sight to World Cup fans, and has always been our go-to pick for a cheap goalkeeper in 'FIFA' for over a decade now.
In another world, Ochoa is as beloved as Lev Yashin or Packie Bonner, but he can contend with being one of the best goalkeepers on 'FIFA'.
Sevilla winger Jesús Corona and Ajax battering ram Edson Álvarez flesh out the Mexican team, so if you want a team that is less fancied than Brazil or Argentina but can be just as good as them on their day, Mexico is the team for you.
AS Roma
Ever since Juventus' spectacular self-implosion, the Italian league has been thrown wide open and this has raised hopes of Serie A becoming as competitive as its 90s heyday once again.
Napoli are tipped to finally go the distance this season, but in the world of 'FIFA' the Rome outfit are a formidable team in this year's edition.
While they lack the technical abilities and superstar quality of a De Rossi or Totti these days, the likes of Dybala, Tammy Abraham and Andrea Belotti make them a nightmare for any defender.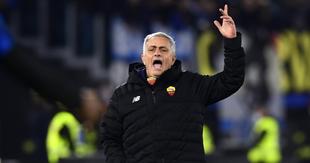 Add in the likes of 'FIFA' legend Stephen El Shaarawy and Italian star Lorenzo Pellegrini on the wing and you have enough firepower to win any game, with a solid defence spine of former Manchester United men Chris Smalling and Nemanjia Matic adding years of experience.
Jose Mourinho is trying to work his magic on the Rome side - can you go further than The Special One?
Sevilla
The boys from Seville have endured a nightmare start to the season, with the perennial Europa League winners mired in an unlikely relegation battle.
In the digital world however, it's a different story, and Sevilla is a great alternative to playing with the overpowered Real Madrid or Barcelona for players who want to play with a Spanish flair.
Sevilla have a 'Suicide Squad' quality to them, with a ragtag team of decent players adding up to one good team, but write them off at your peril.
Mexican man Jesús Corona has a right foot that can unlock any defence, former Barcelona man Ivan Rakitic is still as gifted as ever, Isco's dribbling is still silky smooth as ever, and Jesús Navas still possesses the ability to run for 90 minutes and not break a sweat.
The Spanish league is incredibly competitive, and while Sevilla aren't as glamorous a choice as Real Madrid or Barcelona, playing as the champions does get boring after a while.
Sevilla is a real test of your 'FIFA' mettle, but still boasts enough quality to help you get one over on your mates.
Denmark
Irish fans will be well aware of just how capable the Danish national side is after they denied the Boys In Green a slot at the 2018 World Cup, and the Danes are still one of Europe's best teams on their day.
Their miracle run to the semi-final of Euro 2020 has been proven as no fluke as the Danes breezed through their qualification group and saw off France in their last competitive game before the World Cup.
While the likes of Belgium and France have been tipped by writers as Europe's best shot at glory this winter, any 'FIFA' player will know that Denmark have an incredible team that could beat any team on their day.
Veterans like Hojbjerg, Eriksen, Christensen and Kjaer make Denmark a joy to play as, while strikers like Yussuf Poulsen and Kasper Dolberg provide enough spark to win a game.
Poulsen is one of the best players to control on 'FIFA', with the game perfectly capturing the strikers' unpredictable movements, and Dolberg is a classic poacher in the Ruud Van Nistelrooy sense.
Denmark are an incredibly well-rounded team, so if sweeping rivals aside with France is becoming too one-note, Danish Dynamite could be the way to go.