Sony's planned takeover of Bungie will represent the tech giant looking to make its games more multiplatform, according to CEO Kenichiro Yoshida.
Speaking at a Sony meeting on Wednesday, the Sony boss said his company has "high expectations" for Bungie once the deal is concluded.
"We believe it will be a catalyst to enhance our live game services capabilities," he said.
"Our acquisition of Bungie also represents a major step forward in becoming more multiplatform."
News broke in January that Sony were planning to buy out Bungie for $3.6 billion.
Bungie was once a subsidiary of Sony's direct rivals Microsoft, developing the first three 'Halo' games for the Xbox and Xbox 360 consoles, before splitting away from the tech giant in 2007.
The company signed a 10-year publishing deal with Activision in 2010, which spawned the two hit 'Destiny' games before going independent in 2019.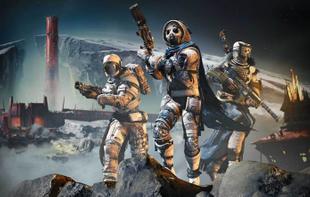 At the time of the deal's announcement, Bungie also said existing and future games currently in development will not become PlayStation exclusives.
Speaking after the deal was announced in January, Sony said "This is an important step in our strategy to expand the reach of PlayStation to a much wider audience. We understand how vital Bungie's community is to the studio and look forward to supporting them as they remain independent and continue to grow."
Microsoft's planned buyout of Activision means that the 'Call Of Duty' games will be owned by Microsoft but the American company has indicated the games will remain multi-platform.
From a business perspective, Sony and Microsoft would have more to lose keeping a live service game to just their console, and it would make more sense from a financial standpoint to have their live service games available on as many platforms as possible.
PlayStation has adopted a more liberal streak in recent years with regards to exclusivity, with some of its biggest exclusive titles such as 'Horizon Zero Dawn', 'God Of War', and 'Days Gone' being made available on PC.
The Sony buyout of Bungie is expected to be signed off on later this summer.