A collection of Sonic's adventures from the 1990's will be released this June for all major consoles.
'Sonic Origins' compiles of the following games.
Sonic the Hedgehog
Sonic the Hedgehog 2
Sonic CD
Sonic the Hedgehog 3
Sonic & Knuckles
The collection will appeal to players old and new: the game's "Classic" mode will have limited lives, and show the game in it's original sprite glory.
The game's "Anniversary" mode will give players unlimited lives and allows players to play in widescreen.
'Sonic Origins' will also include missions, where players can collect coins to unlock new content, challenges, and special stages.
The game was announced last year at a Sega event, but a release date had been missing until this stage.
'Sonic Origins' will hit consoles on June 23rd and will be available on console storefronts.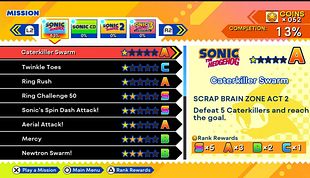 The games in the collection were originally released on the Sega Genesis back in the 1990s and proved to be a killer app for the console, helping keep Sega in the console race.
Sonic is currently racking up a high score at the box office, with his latest cinematic outing proving to be a big hit with audiences and becoming one of the year's highest box office grosses.
Fans of Sega's mascot won't have long to wait until a new main entry in the series, with the open-world 'Sonic Frontiers' due for release later this year.
This collection of Sonic's greatest hits should be enough to tide fans over until the next full-fledged Sonic outing.