Fans will be returning to the world of 'The Witcher'.
A new game in the beloved world of 'The Witcher' is in development at CD Projekt Red.
The last release in the series, 2015's 'The Witcher 3: Wild Hunt' is widely regarded as one of the best games of the last decade, and fans have been clamouring for more ever since.
A hit Netflix adaptation has also sparked a new wave of interest in the series.
The as-yet untitled new 'Witcher' game will be using Unreal Engine 5, which recently wowed players after it was used in the 'Matrix' tech demo.
Previous games in the series used their proprietary REDengine, but in a blog post on their website, the Polish developer said they are teaming with Epic Games to use their technology on the new game.
The statement read "Developers from CD PROJEKT RED will collaborate with those from Epic with the primary goal being to help tailor the engine for open-world experiences, beginning with the development of the next game in 'The Witcher' franchise."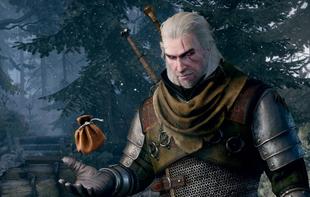 A release date for the game hasn't been announced yet, but considering the last time CD Projekt Red game released a game in an unfinished state, that may be for the best.
The first entry in 'The Witcher' series was released in 2007, with 'The Witcher 2' following in 2011.
Both games were successful, but it wasn't until the release of 'The Witcher 3' in 2015 that the series became one of the biggest names in gaming.
The Netflix series began in 2019, with the Henry Cavill-starring show introducing the franchise to a new audience outside of the existing fans of the books and games, with the show becoming one of the biggest hits on the streaming service.
Based on a series of novels by Polish author Andrzej Sapkowski, 'The Witcher' follows the story of Geralt of Rivia, a monster hunter, and over the course of the games, gets caught up in political intrigue.
As stated, no word yet on a release date for the new 'Witcher' game, but considering how dense and epic the previous games were, the development will be expected to take a few years.