Microsoft are said to be gearing up to enter the world of streaming.
A report by VentureBeat has claimed that Microsoft is working on its own version of an Amazon Fire Stick, which would allow players to stream Microsoft's wide range of hit titles onto their smart TVs.
In addition, the tech giant are teaming up with Samsung to create a bespoke app for Samsung's line of smart TVs, with the app on track to debut within the next 12 months.
Microsoft's move to the world of streaming has come in the wake of them making 'Fortnite' available on their Cloud Gaming service, as they look to further expand their Xbox Everywhere initiative.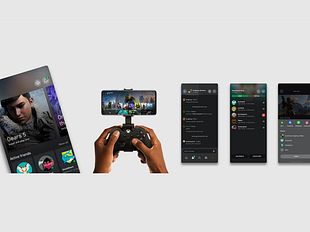 Per the report, the Xbox streaming device will enable users to access movie and TV services in addition to a library of games through Xbox Game Pass Ultimate.
With over 100 titles available on the service, including such hits such as 'Halo Infinite' and Bethesda's line of hit titles like 'Skyrim' and 'Fallout', Microsoft's pivot towards streaming could be a way to get users excited for the Xbox brand with a view to getting them to pony up cash for a console.
At Microsoft's E3 conference in 2016, CEO of Microsoft Gaming Phil Spencer noted that the gaming industry was shifting to a landscape where gamers play on more than one device outside of the traditional console.
His speech in 2016 stated, "At Xbox, we want to deliver a world where you have more freedom and choice to play the games you want, with the people you want, on the devices you want - a world where you can play without boundaries."