CES is one of the biggest events in the technology calender, and often serves as a first look at the future of PC gaming.
While CES is best known for showing off the latest leaps in television and consumer electronics, video gaming has become more prevalent at the conference in recent years.
Graphics wizards Nvidia are present at this year's show, while Alienware is showing off their new Concept Nyx which will allow players to switch between the action on different screens in their house using a central server unit, not too dissimilar to casting on Android phones.
HP has announced their new range of gaming PCs as 2022 begins, and have promised bang for their buck.
The centrepiece of HP's announcement is the OMEN 45L Desktop with the desktop's USP being its "Omen Cyro Chamber" with keeps the machine cool during intense gaming sessions.
The 45L's CPU cooling solution pulls in colder ambient air from outside the desktop to cool the systems radiator instead of the traditional method.
"With more people playing than ever before, gamers have never been more diverse or vocal for products that meet their needs in customisation and personalisation," said Josephine Tan, Global Head and General Manager, Consumer PCs at HP.
"From our powerful desktop towers to our next-gen console ready 4K monitor, and ultimate ecosystem coverage plan, our CES line-up was designed to keep gamers social, connected, and entertained with an amazing hardware and software ecosystem that reflects their individual needs."
HP cited games such as 'League Of Legends' and 'Rainbow Six: Siege' as games the average PC gamer enjoys, but also noted there is a rise in casual gamers who play the likes of 'The Sims' or 'Stardew Valley' that don't necessarily need a high-end PC to enjoy their games, and said that their range of PC's are for gamers of all stripes and budget.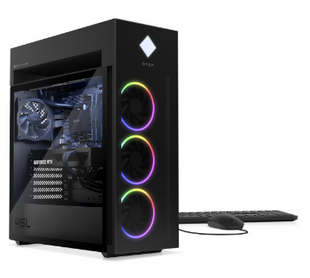 The 45L packs a serious punch specs-wise, with the Nvida Geforce RTX 3090 with a whopping 24GB of DDR 6X or an AMD RX 6700 XT heading up the graphics side of things.
On the processing front, the 12th generation Intel i9-12900k or an 8-core AMD Ryzen 9 5500X serve as the power needed for CPU-intensive games, and the system comes pre-installed with Windows 11.
64GB of HyperX DDR4 memory is the cherry on top for HP's new machine.
HP are wise to the 4K boom in gaming, with statistics showing that sales of 4k monitors have risen by over 250% in the United States and by 185% in Europe, and have announced a new gaming monitor to capitalise on the trend.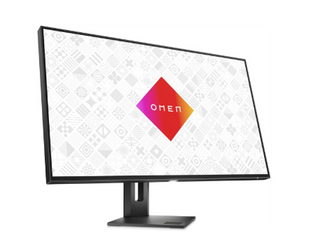 The Omen 27" 4K Gaming Monitor is capable of playing all the latest PlayStation and Xbox hit titles in their intended 4k resolution, with Nintendo Switch support expected to be added in the near future.
The products will be made available as 2022 progresses, and the 45L gaming desktop will retail for just under €1700 and the 4K monitor will retail for over €600.
No word as of yet about a specific Irish release date or these devices, but HP say the items will become available worldwide at 2022 rolls on.