A sequel to the hit 2019 'Star Wars' game 'Star Wars Jedi: Fallen Order' is officially in the works at developer Respawn Entertainment.
'Fallen Order' was one of the final blockbuster titles for the 7th generation of consoles and became a critical and commercial success in the process.
The game was praised for its striking graphics and satisfying 'Dark Souls' style combat which let players feel like a true Jedi wielding a lightsaber.
Game director Stig Amussen is returning after his work on the first game, with Respawn Entertainment set to develop a sequel to the game.
'Fallen Order' told the story of Cal Kestis, a former Jedi padawan who fights to restore the fallen Jedi order following the Jedi purge depicted in the 2005 film 'Revenge Of The Sith'.
Respawn have been entrusted with the 'Star Wars' franchise by EA, with Respawn also set to lead development to other unnamed titles.
One of the titles is a first-person shooter set in the 'Star Wars' universe with veterans of the original 'Star Wars Battlefront' games working on it, and most intriguingly, a strategy game in the vein of 'XCOM' is also in the works.
The strategy game is confirmed to be co-developed by a new studio called Bit Reactor, a studio formed by former 'XCOM' developers.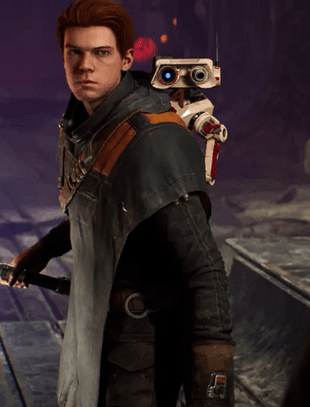 The games from EA continue the relationship between EA and Disney, with the game publisher signing a deal in 2013 to create 'Star Wars' video games.
EA doesn't own the licence outright, however, with a variety of new 'Star Wars' games in the work at present including a game by 'The Division' developers Massive Entertainment.
Quantic Dream of 'Heavy Rain' and 'Detroit: Become Human' fame were announced in December to be working on a game entitled 'Star Wars Eclipse'.
No word as of yet on a release date for any of the new games, but we would tentatively put them down for 2023/2024.
With new stories being told across video games and television, 'Star Wars' fans won't be short of content any time soon.