Esports will be a pilot event at this years Commonwealth Games in Birmingham.
The sport will be given a trial period at this years game, with the Daily Mail reporting that the move is part of a ploy to attract younger viewers to the tournament.
Should the pilot programme be successful, Esports could become a medal category by the 2026 Commonwealth Games.
'DOTA 2' has been chosen as one of the three games for the trial event.
Per the Daily Mail article which broke the story, the trial event came about after an agreement with the Global Esports Federation.
Chris Chan, President of the Global Esports Federation welcomed the news saying "we are proud to establish yet another first for the world's esports community."
"The inaugural Commonwealth Esports Championships comes hot on the heels of the first-ever Singapore 2021 Global Esports Games staged in December 2021, capturing more than 500 million views from around the world."
"The Commonwealth Esports Championships offers our community another exciting event in the global esports calendar," he added.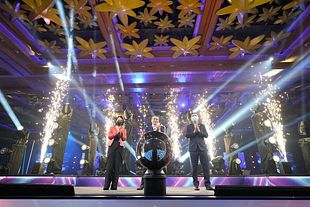 Dame Louise Martin, President of the Commonwealth Games Federation said "Esports is continuing to grow dramatically in terms of popularity and participation, particularly amongst young people, and we are continuing to look at ways to explore how it can align with the Commonwealth Sports Movement."
"Commonwealth Esports Championships provides an excellent opportunity to pilot Esports close to the Commonwealth Games."
"This will allow us to review the long-term relationship between the Commonwealth Games and esports as we continue to evolve and explore future editions of our event and what they could look like".
The possible addition of Esports in future games follows indications from new Commonwealth Games CEO Katie Sadleir that the Games could undergo 'dramatic change' across the next decade as it looks to reinvent itself in the context of other global sporting events.
"Future hosts have already been told they will be given greater flexibility on which sports to include, with only athletics and swimming compulsory under their new requirements," the article added.
This shakeup of the Commonwealth Games could have implications for future Olympic Games.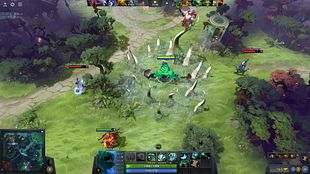 The sport will be a medal event at this years Asian Games which will be held this December, while the sport is making inroads with the traditionally conservative Olympic Games.
Esports has been floated as a possible Olympic sport, with the International Olympic Committee lending its gravitas to an "Olympic Virtual Series" before the Tokyo Games last summer.
An exploratory committee has been formed with a view of possibly including Esports as an Olympic sport for the 2028 Games in Los Angeles, with a 2032 inclusion date a more realistic target.
Following the addition of skateboarding as an Olympic sport last year and breakdancing being added to the roster for the 2024 Paris games, there are hopes that Esports will be the latest non-traditional sport to be added to the roster.