You read that right! National Video Games Day is celebrated on September 12 every year (or July 8, depending on your source). To commemorate this year's special day, BestOnlineCasinos.ca has revealed the best selling games from the highest-rated gaming franchises, along with the best and worst released entries.
Games such as 'Tetris', 'Super Mario', and 'Minecraft' were all omitted from the study, on the grounds that they were: "The same game with updates, only available on one console or an umbrella franchise for smaller franchises that were part of the study". This may lead you to wonder why 'FIFA' appears on this list at all. Should 'Tetris' have been included, it would have been the highest-selling franchise.
But without further ado, let's take a look at some of the information presented and how it stacks up.
Grand Theft Awesome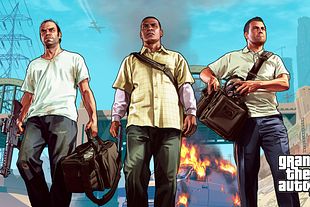 It may come as no surprise to fans that 'GTA' is the highest-rated, best-selling franchise. Scoring an average of 8.71/10 from IMDB data over the franchise's seven games. It beats out the closest top rating review competitor, 'Pokémon', by 0.52 review points. 
The highest-rated 'Grand Theft Auto' title comes as no surprise either. 'GTA V' (the best selling game ever to be released on PS4) leads the pack with a score of 9.5/10 - mirrored only in review score by 1997's 'Final Fantasy VII'.
Our own original review of 'GTA V' praised the game's scope and accurately speculated on its longevity, achieving top scores across all categories. However, the franchise fails to take the top spot for sales figures. Ranking in 4th place with 350 million sales.
Cash of Duty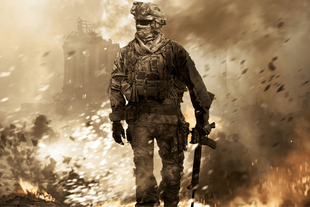 Of course, difficulties arise when it comes to judging the best game, as top spots can be influenced by gamers speaking with their wallets rather than by critic review scores. And in this instance, the 'Call of Duty' franchise wins out. Achieving an eye-watering 400 million sales over 20 game releases, it makes 'CoD' the best selling games franchise.
'Call of Duty 4: Modern Warfare' (2007) netted the best review score here, topping the leaderboard with a score of 9/10. 'Black Ops 4' however, trailed in last place with a lacklustre rating of 5.5/10.
While the aggregate review scores of the 'Call of Duty' series place the franchise in 7th place, there is no denying the impact of the series and its sales figures over the past couple of decades.
FAIL-FA 21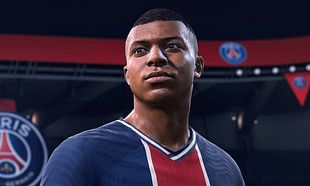 In an interesting turn of events, while having a dedicated fanbase and a similar franchise sales rate to 'Grand Theft Auto' with 325 million sales, 'FIFA' is the worst-rated "best selling" games franchise with an aggregate rating of 6.98/10 over its 36 titles.
'FIFA 13' tops the rating chart with a franchise-high review score of 8.1/10. The most recent release, 'FIFA 21', brought a franchise-low review of 4.5/10. 'FIFA 21' also has the lowest review score over all games included in the study. Its nearest neighbour is that of 'Call of Duty: Black Ops 4' (mentioned previously).
In our own review of 'FIFA 21', reviewer Eoin Ronayne criticized the game for not having "any improvements of consequence and doesn't justify its release", while still praising the core gameplay as being "better than good".
Avoid Gamer Rage
Of course, while all of this research is indicative of which game franchises have performed the best in terms of sales and aggregate review scores, it is constantly subject to change as the industry develops. This research is not the be-all and end-all of what is subjectively the best game franchise of all time. Mainly because 'Mass Effect' obviously takes that crown, eh? Fight us.
For example, with more title entries in a franchise, there's a greater possibility of having better sales by brand power and repeat annual purchasing. Consequently, there is a greater chance of producing lower quality games due to the required output for that model.
Further to the point, the average review scores for a franchise with fewer entries can be skewed by one game performing worse than its peers. Case in point, 'The Sims' franchise.
What Does It All Mean?
'The Sims 4' scored much lower than its peers. Achieving a meagre review score of 6.9/10, thus reducing the series average rating by 0.2 points.
On the other hand, removing 'Call of Duty: Black Ops 4' from the 'CoD' franchise only improves the franchise average review score by 0.1. It may be best not to linger on the mean of review scores. They can adversely affect your favourite game franchise without the research weighting them in some form.
Money, Money, Money
Conversely, it's interesting to analyse the sales figures reported here over the number of titles in the franchise.
'Call of Duty' has 20 entries on this list, with a sales volume of 400 million sales. In contrast, 'The Sims' franchise has 200 million sales over only 4 titles.
So, although it is true to say that 'CoD' is the best selling franchise, it may be largely due to the sheer number of titles across its span of existence. With only a fifth of the games in its franchise collection, 'The Sims' can deliver half the volume of sales of 'Call of Duty', standing as a testament to how great 'The Sims' franchise is comparatively.
Although this writer is admittedly not a data scientist, mathematician or statistician by any means (no pun intended), it's important to note that inferences can be taken from data in pretty much any way one deems fit. It's vastly important to have a holistic view of the data sets used in studies like this for comparative study. That's why it's hard to rank games based on review scores and sales figures alone as this research indicates.
That being said, it is exciting to see this type of research being carried out. It makes for great debates in subreddits and social media comments between gamers about which games are superior and why.
Speaking of, let us know how you feel in the comments of our social posts. Enjoy National Video Games Day!
You can find the full study by BestOnlineCasinos.ca here with all visualisations of the data and sales data trends over the years.