Ever since the advent of the smartphone, mobile phones have become mini gaming consoles in their own right, and it's now fully possible to play full-fledged blockbuster titles on your phone.
With life starting to approach some semblance of normality, the new Young Adult (19-23) and Student Leap Card, giving reductions of 50% compared to adult fares on public transport, is the most powerful device in young people's pockets these days, next to their smartphone.
We've combined the two to give our readers a hand-picked guide of the best games to play while on public transport.
With the new Young Adult (19-23) and Student Leap Card you can spend less money and more time getting back to the good stuff - mobile gaming.
The folks at TFI Leap Card have teamed up with us to give you a whistle-stop tour of the best games to play on the go but be warned - some of these games are so engrossing you might miss your stop!
We're sticking to games that can be enjoyed offline for this list, so without any further adieu, all aboard!
Grid Autosport
Racing games are the rare genre of game that anyone can pick up and play, and 'Grid Autosport' fills that niche quite well for your smartphone.
'Grid Autosport' is a console-quality game in the palm of your hand, with graphics that need to be seen to be believed.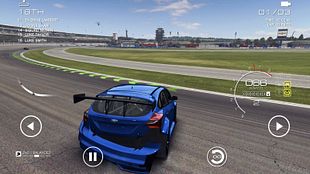 The game is ideal for a few quick races on the morning commute and is sure to liven up your morning.
Like having 'Gran Turismo' in your pocket, 'Grid Autosport' is sure to add some high-speed thrills to bus or Luas trips.
Vector 2
The platforming genre was perfected by Mario in the 1980s, but 'Vector 2' has taken it to the next level.
'Vector 2' is a joyful platformer that still plays as well as the day it came out, and is just as joyful playing it for the 100th time as it is for the 1st.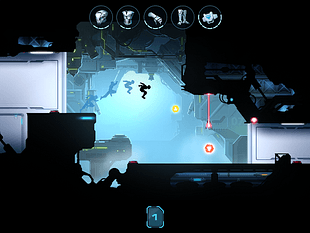 The 2019 sequel to the original 'Vector' improves on what was already great, and is the ideal game to play in quick bursts.
With the game powerered by procedural generation, no game session ever plays the same year, making this a perfect candidate for your next favourite mobile game.
A Story Of A Band
A bit of a deep cut from us, 'A Story Of A Band' is what happens when you combine 'Pokemon' and 'Football Manager' and add in a healthy dose of rock music.
Players are tasked with creating their own rock band and making them the biggest band in the world.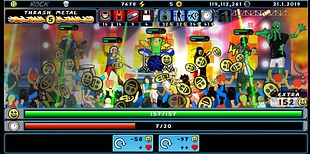 10 bands stand in your way to global domination, and you're given free rein to sculpt the ultimate rock band.
If you've ever wanted to manage a punk band with a David Bowie and Kurt Cobain in the same band, this is the perfect game for rock fans, and is sure to add a dash of rock and roll to the morning trip into the office.
Bitlife
One of the biggest games on the mobile phone market of the last few years, 'Bitlife' remains the best way to pass a commute.
Playing like a text-based version of 'The Sims', the game offers a wide range of career paths for players.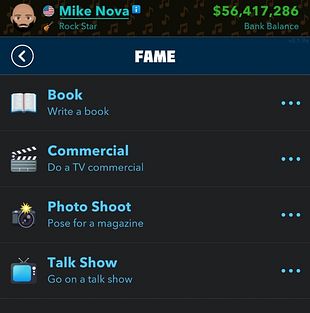 It's entirely possible to be a brain surgeon, an airline pilot, a teacher or a star athlete over the course of the game, or you could also turn to a life of crime to pay the bills.
Offering a dizzying amount of depth, no two games of 'Bitlife' play the same way.
Crossy Road
The advent of the smartphone made it easier for developers to hang their hats on one solid idea for a game, and 'Crossy Road' is the best example of this.
Playing like a modern version of 'Frogger', players must hop across the road one step at a time while avoiding a wide range of obstacles.
Starting off slow, the game gets tricker as it goes along, making it a perfect challenge for those evening trips home on the Luas.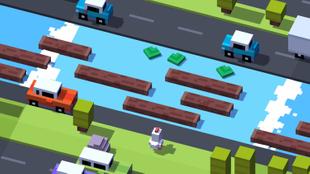 80 Days
For the final entry on our whistle stop tour of the best mobile gaming has to offer, what better than '80 Days'?
A gorgeously designed and written game, this is a fresh spin on the famous 'Around The World In 80 Days' story.
Players can choose what path the story takes, and despite being released in 2014, the game offers incredible value for money.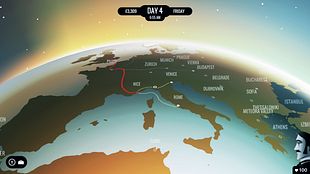 Multiple playthroughs are required to see everything in the game, and you won't be able to do a full playthrough in one commute.
If you're looking for a travel partner of your own, the Leap card and '80 Days' are your best bet.
The new Young Adult (19-23)Leap Card is available to all 19 to 23 year olds right up to their 24th birthday. The Student Leap Card remains available to students in full-time education who are 24 years old and above. For more information about how to apply for the card and where you can use it, visit leapcard.ie