There's loads of great gigs and concerts on this weekend.
No matter what you're in the mood for, the next few days have a bit of everything. We've rounded up the best of the weekend highlights, so you're bound to find something of interest!
With Forbidden Fruit kicking off festival season last week, we welcome yet another, Beyond The Pale, set in the beautifully scenic Glendalough Estate. Check out the everything you need to know about the festival here.
Now, without further ado, here's some other gigs going on around the country this weekend.
Friday, June 10
Yungblud @ The 3Arena
YUNGLBUD a.k.a Dominic Harrison has garnered over 1.4 billion streams worldwide and has over 8.6 million monthly listeners on Spotify. Over the years, YUNGBLUD has performed to sold-out crowds in over 20 countries and played some of the world's biggest festivals.
Hailing from a Doncaster council flat, the punk rocker has been through it all and has risen to the top in a flash. His brash, uncensored personality isn't for everyone, but he's clearly going in the right direction, already banging on the door of global super stardom.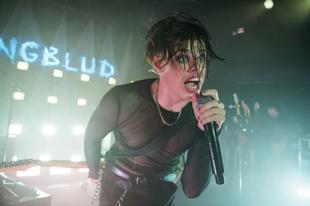 Price: from €36 / 6.30pm / Tickets available here.
Clap Your Hands Say Yeah @ Roisin Dubh
In any discussion regarding songwriters and lyricists of 21st century independent music, Alec Ounsworth and his moniker, Clap Your Hands Say Yeah, will feature prominently. Few have been as consistently eclectic and intimate; fewer still remain defiantly independent, refusing to sign deals that compromise artistic vision. That is what characterizes Ounsworth's oeuvre, especially the lifetime project he initiated sometime in the early 2000s, Clap Your Hands Say Yeah.
Following the release of 'New Fragility' this year, Clap Your Hands Say Yeah announces an Irish National Tour for 2022 with shows taking place in Roisin Dubh, Whelans and Empire Music Hall from 10 - 12 June.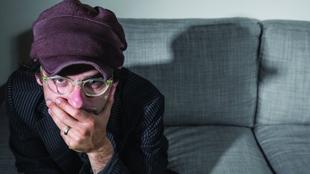 Price €25.40 / 8pm / Tickets available here.
Jenny Greene @ Opium
Jenny Greene has been at the forefront of the Irish Dance music scene for almost 20 years. Starting out at the age of 17 as a dance music columnist, radio presenter and DJ, her Saturday night dance show 'Electric Disco' on RTÉ 2FM has been a mainstay for Irish clubbers for the past 12 years, leading to an album release back in 2009. Jenny regularly performs to sell out crowds at both arenas and festivals with the RTÉ Concert Orchestra.
Jenny brings her explosive solo show to Dublin's Opium Venue for one night only.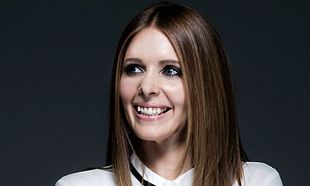 Price €25.40 / 10.30pm / Tickets available here.
Saturday, June 11
Parquet Courts @ The Helix
Parquet Courts' blend of noisy, punk-friendly clatter and snarky, sometimes-serious lyrics delivered in a menacing monotone struck a chord in indie rock circles with their 2012 album, 'Light Up Gold', and after loads of touring and a series of literate and scrappy albums made for 'What's Yr Rupture?' and 'Rough Trade', they firmly established themselves as one of their era's marquee groups.
Support on the night comes from Fat Dog.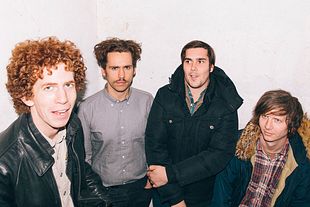 Price €29.80 / 7pm / Tickets available here.
MK @ 3Arena
Producer, DJ and AREA10 label boss, MK aka Marc Kinchen makes his long awaited return to the capital to play a special headline show. The Detroit house legend will be joined by party starter Hannah Wants and rising star John Summit.
Having worked with and remixed, so many forward thinking artists along the way, including Calvin Harris, Will Smith, Mark Ronson and Ed Sheeran to name a few, MK has managed what so many producers strive for a lifetime to achieve; to create a sound that is unique, yet accessible; varied yet recognisable.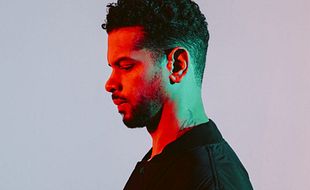 Price €48.50 / 6.30pm / Tickets on sale here.
Dermot Kennedy @ St. Anne's Park (Resale tickets available)
The Dubliner is celebrating his incredible global success over the last few years with two huge homecoming shows in St. Anne's this weekend. Starting with a sold out show on Friday and returning on Saturday. There's still resale tickets available for Saturday so try and grab them fast if you can!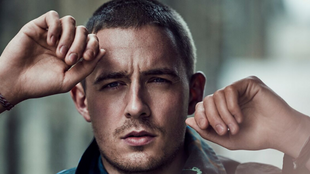 Price €-- / 5pm / Tickets on sale here.
Sunday, June 12
Duran Duran @ St. Anne's Park, Dublin
British music icons, Duran Duran have sold over 100 million records, had 18 American hit singles, 21 UK Top 20 tunes and continue to perform to huge concert audiences around the world since the band first formed in 1980.
Consistently fusing art, technology, fashion and a signature sense of style with their unique and infectious brand of music, singer Simon Le Bon, keyboardist Nick Rhodes, bassist John Taylor and drummer Roger Taylor have proven themselves timeless, always innovating and reinventing, to remain ahead of the curve.
Duran Duran recently released 'FUTURE PAST' in 2021 with several exciting collaborators, including Erol Alkan, Giorgio Moroder, Mark Ronson, Graham Coxon, Tove Lo, Mike Garson, Ivorian Doll and CHAI.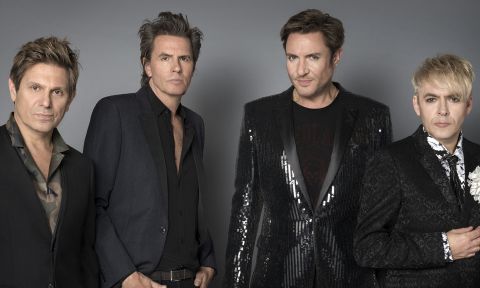 Tickets €59.90 / 5pm / Tickets available here.
Macy Gray @ The Button Factory
Yes, you heard it right. The Macy Gray is coming to Ireland this weekend. As well as playing Dublin, she also stops off at Cyprus Avenue in Cork and Dolans in Limerick.
Gray, real name Natalie McIntyre, began singing in her 20s and scored a Grammy Award in 1999 for the single 'I Try' off her debut album 'On How Life Is'. She's now released six studio albums, with her latest being 2016's jazz-infused 'Stripped'.
Gray founded a music school in North Hollywood, California in 2005. She also has lengthy acting credits having appeared in films like 'Training Day' and 'Spider-Man'.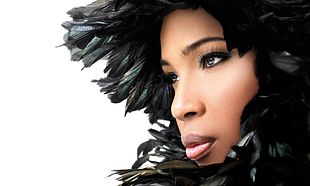 Tickets €39.20 / 7.30pm / Tickets available here.
---
Check out our listings for even more incredible events happening over this weekend and more!