There's loads of great gigs and concerts on to head to this weekend.
No matter what you're in the mood for, the next few days have a bit of everything. We've rounded up the best of the weekend highlights, so you're bound to find something of interest!
Friday, May 20
Aslan @ Landmark Hotel, Leitrim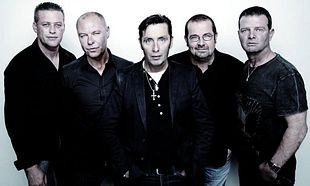 Get ready to sing along to 'Crazy World', 'This Is', and other hits from Aslan on their Irish tour. Christy Dignam, Joe Jewell, Billy McGuinness, and Alan Downey are back in Leitrim this weekend.
From working class backgrounds in Finglas and Ballymun, the band came together in the 1980s and even had the most permanently play-listed song with 'This Is' on Irish radio through RTÉ.
Price: from €40.05 / Doors 7.30pm / Tickets available here.
Saturday, May 21
1000 Beasts @ BelloBar
This Cork born producer is taking his soulful beats (and big head of curls) to Dublin with his debut album tour 'Naruda'. The evening will feature other "special guests" including Arthur Valentine and Carrie.
The show will feature a full band setup including guitar, saxophone, drums, bass, keys & electronics, saxophone, drums, bass, keys & electronics. Gorgeous.
Price €16.52 / Doors 7.30pm / Tickets available here.
Beach House @ National Stadium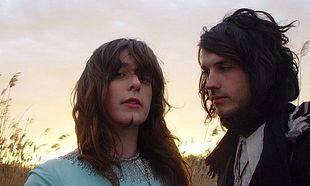 This musical pair hail from America, taking their dreamy tracks 'Devotion', 'Teen Dream', and 'Thank Your Lucky Stars' to a Dublin stage. As a duo they create an indie-pop sound, but much more whimsical and soft with keyboards and vocals.
Price €45 / 8pm / Tickets available here.
Jane Willow and Steve Wickham @ Cobblestone
Jane Willow calls herself a "Dutch-turned-Irish folk musician". She's based in Dublin and is no stranger to our stages, having performed at Vicar Street, Whelan's, Temple Bar Tradfest, Body & Soul and Electric Picnic.
She has collaborated with the likes of Dave Hingerty (drums: Glen Hansard, Josh Ritter) and Vyvienne Long (cello: Damien Rice).
Steve Wickham, Irish musician from Marino in Dublin, joins her for the gig. A talent that has played violin on 'Sunday Bloody Sunday' by U2, and tracks from Sinéad O'Connor and the Hothouse Flowers. He's referred to his skill at melding Irish trad and rock music on violin as "fuzz fiddle".
Price €16.34 / Doors 8pm / Tickets on sale here.
Sunday, May 22
Alt-J @ 3Olympia
Everyone has to see English Indie-rock band 'Alt-J' at least once in there life. Their electric sound has birthed unforgettable tracks like 'Every Other Freckle', 'Taro', 'Left Hand Free', and 'Hunger of the Pine', many of which have been used in TV and film.
Their most recent album 'The Dream' was released in February of this year and includes some bangers like 'U&ME', which we can only imagine sound even better in person.
Tickets €50.70 / Doors 7pm / Tickets available here.
The Furey Brothers @ Royal Theatre and Event Center, Mayo
These legendary Irish folk musicians absolutely rock the Irish trad world. With their tracks like 'I will love you', 'When you were sweet 16', and 'The Green fields of France', one minute you'll be tearing up, the next you'll be crying with laughter and joy.
Tickets €25 / Doors 9pm / Tickets available here.
---
Check out our listings for even more incredible events happening over this weekend and more!