No matter what you're in the mood for, the next few days have a bit of everything. We've rounded up the best of the weekend highlights, so you're bound to find something of interest!
With Electric Picnic quite literally washing away festival season, you might think you need to take a little break from live music for a while.
But just look how good this weekend's line-up is! And we can promise that all of them - well, most of them - will be rain-proof, so leave your wellies at home.
As we run up to what now be known as 'Garth Brooks weekend', we look ahead to some of the best gigs around the country. And of course, we didn't exclude our old buddy Garth. For all the information needed on his Croke Park gigs, you can check out our article here.
Friday, September 9
Strange Boy @ Dolans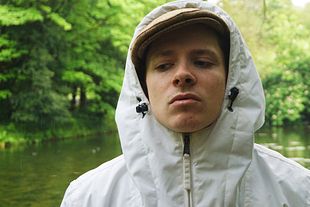 Strange Boy brings his unique blend of hip hop and Irish music to Dolans Warehouse on Friday.
Limerick has emerged as a crucible for Irish rap and the debut album from Strange Boy was the year's outstanding Irish hip hop album.
Blending hip hop and traditional Irish folk (banjo, flute and bodhrán) Strange Boy was described by the Irish Times as "Irish hip-hop at its most culturally, intrinsically authentic", and Totally Dublin saying Strange Boy "has taken his demons and transformed them into something intensely poetic." A rare opportunity not to be missed.
Price: €16 / 8pm / Tickets available here.
Saturday, September 10
R.S.A.G. @ Róisín Dubh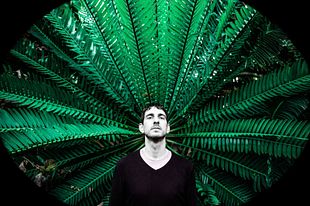 A storm of sound and an eruption of percussion mixed with hypnotic beats! Since its conception in 2007, musical juggernaut 'Rarely Seen Above Ground' has taken his tour de force: one man show of sound, visuals and incendiary rhythm, to captured audiences around the world.
Known to his friends as Jeremy Hickey, R.S.A.G. has gained a reputation not only as one of Europe's most impressive drummers but as a celebrated producer and a talented showman.
Hickey brings his show to The Roisin Dubh on the 10th of September with special guest violinist Carl Rochford. Expect sounds from his latest album 'Chroma' along with showcasing some new material.
Price: €15 / 8pm / Tickets available here.
Jack O'Rourke @ Liberty Hall Theatre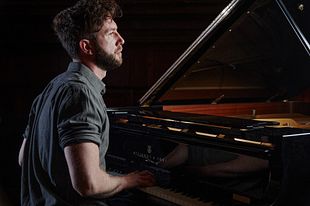 Following his sold out show at The Unitarian Church and his Choice Prize Song of the Year nomination, Jack O'Rourke will perform at The Liberty Hall Theatre this weekend.
'Wild Place' is Jack's first release since 2019's 'Ivory Towers' and the first full album release since his acclaimed debut, Dreamcatcher, which entered the Irish Top 5. In the intervening years Jack has established himself as one of Ireland's finest songsmiths and a live favourite.
Jack teamed up with members of Crash Ensemble, Clare Sands, Hugh Dillon and Aisling Fitzpatrick to record 'Wild Place', with a live quality brought to the songs by Ber Quinn's mixing.
Price: €25 / 8pm / Tickets available here.
The Riptide Movement @ The Workman's Club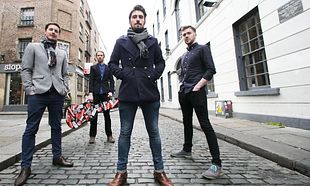 The Riptide Movement are playing a headline gig in The Workman's Club this weekend in aid of Rock Against Homelessness for Focus Ireland.
The band's charismatic lead singer Mal Touhy said: "When we were asked to curate this gig, we were happy to be able to do it and to be a part of it. Focus Ireland do some great work and we do our best to support them whenever we can. The last campaign we played for Focus was the 'Station Sessions' in December 2020. Homelessness is an issue that's close to our hearts, it was on Grafton Street and Temple Bar where we cut our teeth as a band."
Price: €15 / 7pm / Tickets available here.
Katie Kim @ The Button Factory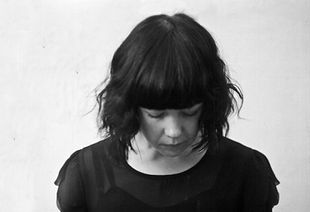 'The Hour Of The Ox' will mark the long-awaited return of singer, multi -instrumentalist and songwriter Katie Kim for her sixth full-length album. 
The Dublin based artist enters a new epoch with this raring release. A sonically opulent and majestic new territory, written and recorded while in the process of moving to New York and subsequently mixed after being forced back to Ireland during a global pandemic.
'Hour of the Ox' tells a story of longing and desperation for something connected. An incompatible, disparate but devoted view of the world, told through lush strings, an orchestra of synthesizers, up front vocals and live minimalist drums.
Price: €18 / 7.30pm / Tickets available here.
Sunday, September 11
Garth Brooks @ Croke Park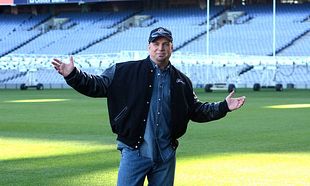 It's happening. It's finally happening. After all the drama, all the heartache, Garth Brooks is finally coming to Croke Park this weekend.
Brooks plays Friday, Saturday and Sunday this weekend. He also continues his rollout on the weekend of the 16th and 17th. You'll have to fish around for limited tickets at this point, but there's definitely some available this Sunday at the time of writing.
Price: €81 / 5pm / Tickets available here.