No matter what you're in the mood for, the next few days have a bit of everything. We've rounded up the best of the weekend highlights, so you're bound to find something of interest!
The dust has finally settled, the cowboy hats have gone into hibernation and Garth Brooks has jetted off to his next destination.
Luckily for us, we have a very eclectic weekend of music ahead of us to fill the Garth-shaped hole in our lives, with a bit of everything to suit your whatever taste you might have. From grizzled punks to emerging rappers, this weekend is bound to be a good one.
So strap in and have a look at what our guide has to offer!
Friday, September 23
The Stranglers @ 3Olympia Theatre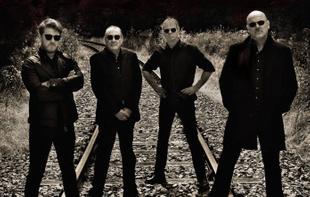 The legendary punk band head to Ireland this weekend with a week day gig in Dolans on Thursday night followed by an Olympia gig on Friday.
Although they rose to fame during the initial explosion of U.K. punk, the Stranglers always stood apart from the other bands from the class of 1977. They had been together before punk became the "next big thing", and while they had a great talent for being suitably rude and transgressive, their music didn't sound or feel much like the fast-loud guitar-based fury of the Damned, the Sex Pistols, or the Clash. Instead, it initially suggested a grimy version of '60s garage punk with a sinister psychedelic undertow added by Dave Greenfield's keyboards.
Currently made up of Jean-Jacques Burnel, Baz Warne, Jim Macaulay and Toby Hounsham, the band have been going for over forty years and with hits like 'Golden Brown' and 'Peaches' they remain one of the iconic bands of their era.
Price: €44.05 / 7pm / Tickets available here
The Lemonheads @ Cyprus Avenue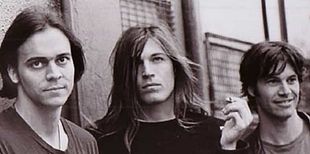 Another iconic band are coming to Ireland this Friday as Evan Dando's The Lemonheads play Cyprus Avenue in Cork.
Reaching fame in the early 90's, The Lemonheads exploded during the Seattle grunge phase of rock music, offering a more melodic version of the style. While band members came and went throughout the band's existence, lead singer and guitarist Dando has been ever-present throughout.
The band play a sold out Dublin show on Thursday in Opium before heading down to Cork.
Price: €27.90 / 7.30pm / Tickets available here
Sorcha Richardson Release Party @ Hen's Teeth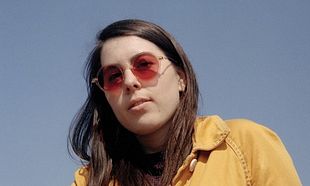 Dublin singer/songwriter Sorcha Richardson celebrates the release of her highly anticipated new album 'Smiling Like an Idiot' with a release party at Hen's Teeth. Sorcha and friends will be spinning tunes and selling vinyl, with DJ sets from Blood Donor, Dunx & Domino Whisker. Stop by Hen's Teeth for a drink and a dance.
This event is part of Culture Night so it's free to just rock up and have a bop. So you really have no excuse.
Price: Free / 7.30pm / No booking required
Saturday, September 24
Madeleine Peyroux @ 3Olympia Theatre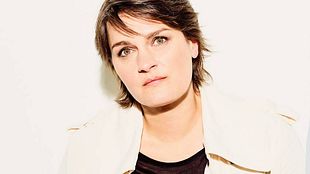 In tandem with the special anniversary addition release of her best-selling record, 'Careless Love', Madeleine Peyroux returns to 3Olympia Theatre on Saturday September 24 with the acclaimed repertoire that has melted the hearts and soothed the souls of audiences all over the world.
Much like songbird Edith Piaf, Madeleine Peyroux spent her teenage years busking the busy streets of Paris. Just like the 'little sparrow', Madeleine befriended the city's street musicians and made its Latin quarter her first performing stage. Years later, she would cite iconic Piaf as an influence on her music and record a rendition of the classic La Vie En Rose, soulfully capturing the tune's romanticism and melancholy.
Support on the night comes from Ultan Conlon.
Price: €36.50 / 7pm / Tickets available here
The Brother Brothers @ Workmans Cellar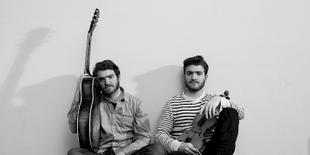 Brooklyn-based twins Adam and David Moss head to the Workmans Club this weekend in what's sure to be a intimate and lovely show. The duo released their third album 'Cover to Cover' this year which include 12 cover songs that they hold dear.
The Brother Brothers have been compared to the Everly Brothers and their vocal harmonies combine just as well as you would imagine between twins. This is definitely a gig to check out.
Price: €16 / 8.30pm / Tickets available here
Sunday, September 25
Saba @ The Academy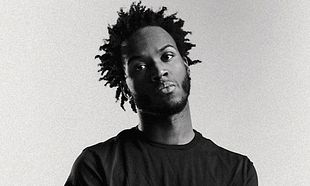 Racing to fame on the back of his appearance on Chance The Rapper's 'Acid Rap', the now-established American rapper Saba heads to The Academy in Dublin this weekend.
A successful black independent artist, Saba has rooted his career in an authenticity and musicality that's made him one of this generation's most important and unique voices. The Chicago polymath released 'Few Good Things', the follow-up to his critically-acclaimed 2018 album 'CARE FOR ME', for which he earned honours as one of the Tribune's Chicagoans of the Year and has performed 100+ shows worldwide.
Price: €25 / 7pm / Tickets available here
AJR @ 3Olympia Theatre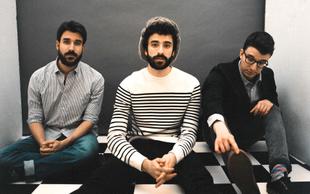 Three brothers form a band, they write, produce, and record music in their living room, and they end up unlocking a magical world unlike anything else out there. Those brothers comprise multiplatinum indie pop trio AJR, and that world opens up like never before on their fourth full-length album, 'OK ORCHESTRA'.
Brushstrokes of intricate alternative rock, hummable pop, and Broadway bombast bring this place to life in technicolour as the band—Adam [bass, vocals], Jack [vocals, guitar], and Ryan [ukulele, piano, vocals]—amplify every element of their sound.
Price: €26.40 / 7pm / Tickets available here