No matter what you're in the mood for, the next few days have a bit of everything. We've rounded up the best of the weekend highlights, so you're bound to find something of interest!
With Electric Picnic beckoning us this weekend, you might think that there's not much going on other than that. Well, think again my friend, there's a load of musical talent descending on Ireland over the next few day, so you don't have to be in Stradbally to have a good time this weekend.
So, if you're not heading to the Picnic this year, do not fear. Take a look below to see some of the brilliant gigs happening around the country this weekend.
Friday, September 2
Mary Coughlan @ Dolans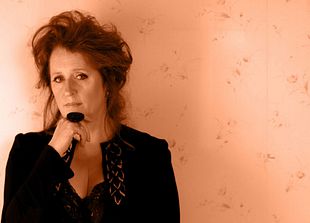 Mary Coughlan's music career has been a roller coaster, one hell of a ride, and this Live & Kicking concert will reflect that, featuring all the songs that are close to Mary's heart and life. Coughlan has often been described as the greatest female vocalist and interpreter of songs that Ireland has ever produced.
Coughlan is the only singer these shores have produced to rival the greatest of European cabaret and American jazz club blues because of one thing: her unique voice.
Price: €25.90 / 8pm / Tickets available here.
Steve Ignorant @ The Grand Social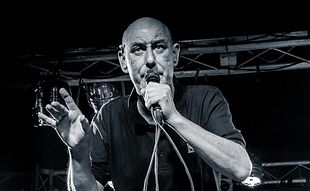 Lead singer of the anarcho-punk band Crass, Steve Ignorant is bringing a full set of Crass songs from 1977-1984 and Ignorant Classics with his band.
Ignorant co-founded Crass with Penny Rimbaud in 1977. After their breakup he played in various bands and is currently performing with his own band Steve Ignorant's Slice Of Life.
Support on the night comes from Paranoid Visions and The Gakk.
Price: €20 / 7pm / Tickets available here.
Saturday, September 3
10CC @ Vicar Street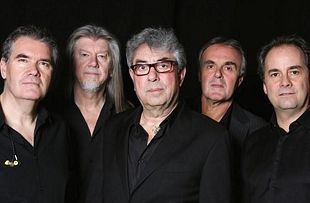 Among the most inventive and influential bands in the history of popular music, 10cc are one of the very few acts to have achieved commercial, critical and creative success in equal measure.
10cc has sold more than 30 million albums around the world and the band's longevity is testament to their timeless songs and reflecting Graham Gouldman's status as one of the world's leading songwriters, he was inducted into America's Songwriter's Hall of Fame at a ceremony in New York in June. 
The band are playing two nights in Dublin's Vicar Street before heading down to Cork for a sold-out show.
Price: €46.50 / 8.30pm / Tickets available here.
Jeremy Loops @ The Academy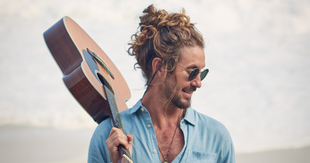 The Cape Town singer-songwriter returns to Ireland to celebrate the release of his new album 'Heard You Got Love'.
Blending a unique mix of hip-hop, funk, soul and folk, Loops has gone from strength to strength, becoming a sensation in his native South Africa to travelling the world on tour.
As his name suggests, early on he relied on loop pedals as integral parts of his live performances. He would often borrow elements from across the genre spectrum, including hip-hop, electronica, and traditional African music.
Price: €25 / 7pm / Tickets available here.
Brandy Clark @ Whelan's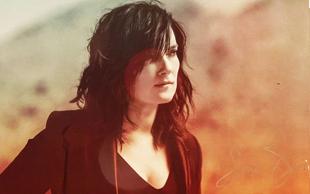 The six-time Grammy nominee heads to Whelan's this weekend as part of her 'The Art of the Storyteller' tour.
A nuanced songwriter-leaning album, string sections, the occasional oboe, a raw accordion supplement the essential nucleus of producer Jay Joyce, Giles Reeves and Jedd Hughes cutting live—and always Clark's melted caramel and sunshine voice, an instrument that carries dusky desire, unfettered joy and torchy ache with equal ease. As Joyce affirms, "Brandy's like the (Linda) Ronstadt of today. She's not a show-off, but so powerful and honest. When she sings, you believe her. And she can sing anything."
Price: €17.35 / 8pm / Tickets available here.
Sunday, September 4
Tandem Felix & Naima Bock @ Top Deck At The Lighthouse
The first of the Dún Laoghaire Festival Sessions features a brilliant double-header with Dublin's Tandem Felix & London's Naima Bock.
Since Tandem Felix re-emerged in 2017 with 'Were You There (When They Crucified The Birthday Boy)?' – nominated for the Choice Music Prize Song of the Year – the band opened for Stephen Malkmus and The Jicks in Dublin's Vicar Street, joined Saint Sister on their Irish tour and released long-awaited debut album, 'Rom-Com'.
Naima's debut album 'Giant Palm' is undoubtedly infused with the Brazilian music of her youth and regular family visits. She found inspiration in "the percussion, the melodies, chords - and particularly the poetic juxtaposition of tragedy and beauty held within the lyrics.
Price: €18 / 8pm / Tickets available here.
Varo @ The Pavilion Theatre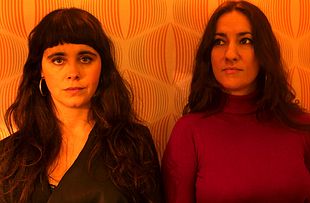 Varo are made up of Dublin-based singers and fiddle players Lucie Azconaga (from France) and Consuelo Nerea Breschi (from Italy). They perform Irish traditional songs and tunes with arrangement influences from the Folk, Baroque and Classical traditions, weaving around the melodies with harmonies, drones and countermelody.
There will be special guest sets from harpist Alannah Thornburgh, and the new Poor Creature project featuring the duo of Ruth Clinton from Landless and Cormac McDiarmada of Lankum.
Price: €23 / 8pm / Tickets available here.