No matter what you're in the mood for, the next few days have a bit of everything. We've rounded up the best of the weekend highlights, so you're bound to find something of interest!
There's only one gig anyone can talk about at the moment and if you've seen the amount of cowboy hats floating around Dublin City then we're sure you can guess which one.
But while the King of Country Music takes to the stage for his second weekend on Friday, there'll be plenty of other gigs going around the country too. So hold on to your hats (cowboy or otherwise) and check out our guide of the best live music this weekend.
Friday, September 16
Pauline Scanlon @ The Pepper Canister Church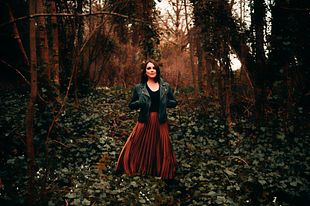 Releasing her newest album 'The Unquiet' in March of this year, Scanlon cements herself as one of the standouts of the Irish music scene.
The seamless way in which musicians from around the globe connect and blend is something that drives Scanlon as an artist. It's perhaps this openness on her part that has brought her the gravitas she has earned as a truly original master of song. With voice as her instrument, she takes her place with any instrumental virtuoso of Irish music.
While the word fragile may once have been used to describe her voice, fragile is something Scanlon herself is not. She is a stalwart of the Irish creative music scene, a singer's singer, a fearless artist who has brought with her all of her experiences and collaborations along the road to her current destination, The Unquiet.
Price €29.90 / 7pm / Tickets available here.
Hudson Taylor @ Dolans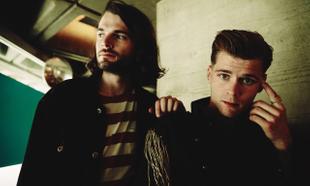 Brothers Harry and Alfie have been a staple of Irish folk music for over a decade now. Starting off on the streets of Dublin, they created a huge following while busking.
Their second album 'Lovin' Everywhere I Go' debuted at Number One on the national Irish album charts in February 2020. The band have completed three US tours with Hozier, Gabrielle Aplin and their own successful headline run of shows. They have also toured consistently in Europe, the UK and in Ireland.
Hudson Taylor stayed busy during lockdown writing songs for their third album. Entitled 'Searching For The Answers', the new album - released June 2022 - is a warm, intimate, organic-sounding, acoustic-based record which is unafraid to ask big questions about our role as humans in an ever-changing world."
Price €25.40 / 8pm / Tickets available here.
Ryan Sheridan @ Whelan's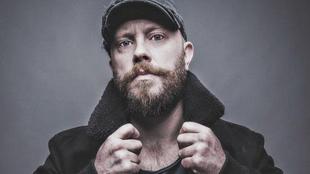 Ryan Sheridan is excited to be heading out on his 'Love and Peace' tour in Ireland, his first run of home dates since 2016.
Ryan's new album - 'Americana' released in May and featured a collection of cover songs in Sheridan's signature energetic style. The record itself is a tribute to American songwriters and it marks the Irish singer-songwriter's third studio album as well as his 'Live in Dublin' album from 2021.
Sheridan has been touring around Ireland since the release of 'Americana' and heads to Whelan's in Dublin this weekend.
Price €20 / 8pm / Tickets available here.
Sophie Doyle Ryder @ The Workman's Cellar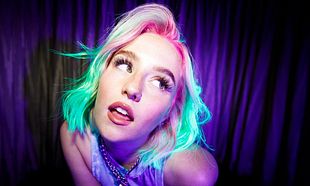 Rising Irish Pop Star Sophie Doyle Ryder is excited to announce her EP headline show to give her fans an exclusive first listen of her debut EP. She will play the Workman's Cellar this weekend with support from Liliana. Her debut EP 'Beginner's Luck' is out now.
The 19Y/O Singer-Songwriter from Dublin has drawn comparisons to Rihanna, Ariana Grande and Anne Marie.
'Beginners Luck' is a special piece of art that portrays all the possible emotions of being a young person. It is full of bright and powerful feelings whilst also being fun and easy going. Sophie's fun-loving and free personality is expressed in the writing.
Price €17.35 / 8pm / Tickets available here.
Saturday, September 17
Aminé @ The Helix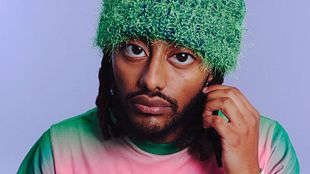 At the age of 21, Adam Aminé Daniel burst onto the scene with his 6x-platinum single, 'Caroline.' But, the Portland-born rapper has come a long way since then; a fact made clear by his critically acclaimed releases. 
"Good For You" drew praise on arrival with writeups in XXL, The New York Times, Complex, and more. And "Limbo," released in 2020, debuted in the Top 10 of the Billboard Top Hip Hop Albums chart with features from Young Thug, Summer Walker, Vince Staples, and more. 
Price €33.50 / 7.30pm / Tickets available here.
Robocobra Quartet @ Whelan's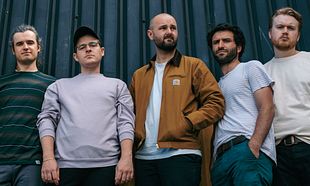 Experimentation is at the core of Robocobra Quartet, whether it be in the fluid line-up (six musicians tagging in and out to make up the live touring quartet) or in their unique self-produced records made in their hometown of Belfast.
These juxtapositions are just the beginning of the complex world of Robocobra Quartet - a band serious about their music but humorous in their approach, including members with no musical training alongside members with music conservatoire pedigree. The result is a collective of musicians inspired by Stravinsky and Dead Kennedys in equal measures.
Price €16 / 8pm / Tickets available here.
Sunday, September 18
Aries @ The Academy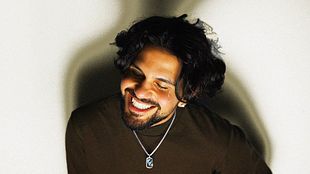 Aries is an artist of many talents: rapper, singer, producer, director, graphic designer, illustrator. Quickly proving himself as a visionary force to be reckoned with, the 24-year-old's genre-fusing music, blending hip-hop and alternative influences, has gained him a legion of die-hard fans and a notable track record of sold out shows across North America and Europe.
Taking an unconventional route to build a fan base, Aries put his self-taught production skills to use and launched a YouTube channel where he recreated the beats behind popular records in just two minutes.
With a new album on the way, Aries is taking his musical prowess and all-encompassing creative vision to unparalleled territory as a must-watch artist on the rise.
Price €15 / 7pm / Tickets available here.