No matter what you're in the mood for, the next few days have a bit of everything. We've rounded up the best of the weekend highlights, so you're bound to find something of interest!
As the nights get darker and a little colder this week, there's nothing more appealing than a weekend full of music to dance the blues away. And we're in luck with this weekend bringing up some really eclectic acts from all over Ireland and abroad.
So get your winter coat and dancing shoes on and let's have a look at what's in store with our gig guide.
Friday, September 30
Daithí @ Cyprus Avenue, Cork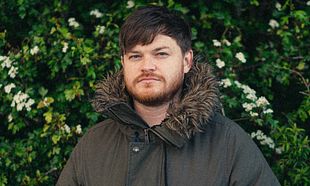 A staple of the Irish music scene for the last decade, Daithí is heading to Cork this Friday for a gig in Cyprus Avenue.
Daithi is an electronic music producer obsessed by the culture of Ireland. The choice award nominee combines nature recordings, old Irish samples and analogue synths to create a unique type of house music that's soaked in Irish culture. A mainstay in the Irish gigging scene, his live show is an improvised performance, creating on the spot dance music using synths, drum machines and live fiddle.
Price: €18.50 / 11pm / Tickets available here.
Sapphire Slows @ The Workman's Cellar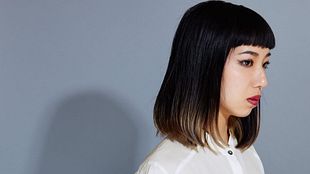 Sapphire Slows makes her Irish debut this weekend in Workman's this weekend, definitely one not to miss!
Now a notable name in Tokyo's electronic music scene, she has toured North America, Europe, China, Australia and her home country of Japan, and released an impressive body of work, with LPs, EPs, tracks and remixes coming out on the likes of 'Not Not Fun', '100% Silk', 'Kaleidoscope', and most recently AD93.
While some of her songs are submerged in a blue-ish, slo-mo haze, like her name suggests, others have a sound that is both indelible and difficult to neatly categorise. Taking cues from minimal, electronica, ambient and off-kilter pop, her own music feels greater than the sum of these parts, combining an unerring sense for space, detail and atmosphere with slow-motion melodies and heady, cosmic vocals to create something personal and truly unique.
Price: €20 / 8pm / Tickets available here.
Saturday, October 1
Pillow Queens @ Vicar Street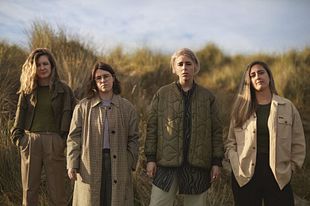 It's been a big year for the Dublin indie outfit as they released their second album 'Leave The Lights On', a follow up to 2020's 'In Waiting'. It's about to get even busier as they take to the stage in Vicar Street this weekend to kick off their Irish tour.
Pillow Queens formed in Winter 2016 with the immediate release of their demo EP 'Calm Girls', which sparked a successful string of UK & Irish dates & festival appearances.
Their second EP 'State of the State' made its way onto BBC 6 Music's playlists, with Steve Lamacq calling them "deceptively infectious, with sharp hooks and sharp nails".
After two more UK tours, and two sell-out hometown gigs, the band soon found themselves more and more comfortable on bigger stages, opening for the likes of American Football and Pussy Riot, capping off Summer 2018 with a stadium performance opening for Idles & Future Islands.
Price: €25 / 7.30pm / Tickets available here.
Junior Brother @ Cyprus Avenue, Cork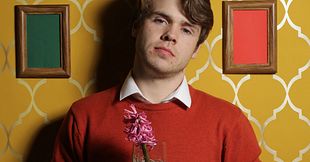 On the back of his well-received second album 'The Great Irish Famine', Junior Brother is on his way around Ireland and the UK, including a pitstop this weekend in Cork.
An idiosyncratic, challenging and richly lyrical singer/ songwriter, Junior Brother is the pseudonym of Co. Kerry singer Ronan Kealy. Chosen as The Irish Times' Best Irish Act of 2019 and nominated for the 2019 Choice Music Prize for Album of the Year, Junior Brother has built a rabid following thanks to unmissable live shows, and music both excitingly forward-looking and anciently evocative.
His strange stories unfold with reckless abandon upon a distinctive guitar and foot tambourine accompaniment, influenced as much by the avant-garde as music from the Middle Ages and his home place in rural Ireland.
Price: €22.90 / 7.30pm / Tickets available here.
Hiatus Kaiyote @ National Stadium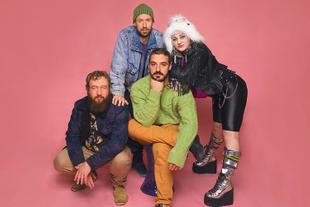 The National Stadium plays host to Australian jazz / funk band Hiatus Kaiyote this Saturday for what's sure to be an excellent gig.
Melbourne-based, worldwide-beloved, genre-fluid Hiatus Kaiyote debuted in 2012 with LP Tawk Tomahawk, making fans of Erykah Badu, Questlove, and Prince, and embraced by tastemakers like Gilles Peterson and DJ Jazzy Jeff.
Their first R&B Grammy nomination, for 'Nakamarra,' was followed by another for 'Breathing Underwater,' from their second LP, 2015's Choose Your Weapon. They've been sampled on songs by The Carters (Beyonce + Jay-Z), Kendrick Lamar, Anderson .Paak, Chance The Rapper, and Drake, with whom Nai Palm collaborated on his 'Scorpion' album.
Price: €36 / 7pm / Tickets available here.
Sunday, October 2
HamsandwicH @ The Workman's Club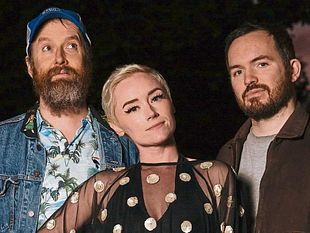 Much-loved Irish band HamsandwicH will celebrate their new album 'Magnify' in style at The Workman's Club this Sunday.
One of the most enthralling live acts in recent times, HamsandwicH are well known for their incendiary live performances which has put them right at the top of the live acts to see today. With the combination of Niamh Farrell's powerful yet sweet vocal and Podge McNamee's juxstaposing baritone the band are given it's signature calling card.
If ever there was a band to feed off their audience it is HamsandwicH. Each show is bona fide celebration with everything from balloons and confetti to their unique crowd interaction on display.
Price: €25 / 8pm / Tickets available here.
Sir Chloe @ Whelan's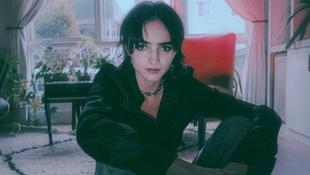 Up and coming Vermont indie band Sir Chloe head to Whelan's this Sunday. Already blowing up with songs like 'Michelle' and 'Animal' from their 2020 debut album 'Party Favours', now is a good time to see them before they go global.
Sir Chloe is the band Dana Foote formed during her senior year at Bennington College in Vermont, where she put on a concert in lieu of a thesis. Originally comprised of guitarist and producer Teddy O'Mara, Willy Giambalvo on drums and bassist Pixel West, the group now includes Dana's brother Palmer Foote and Austin Holmes. Together, they began to flesh out Dana's songs, developing a sound as much inspired by The Pixies as Stravinsky.
Price: €17.90 / 8pm / Tickets available here.