No matter what you're in the mood for, the next few days have a bit of everything. We've rounded up the best of the weekend highlights, so you're bound to find something of interest!
We have yet another eclectic mix of music coming at us this weekend. From great Irish acts ripping up the smaller venues to big international acts coming to town to head up the big venues, there's tonnes of gigs to explore over the next few days.
So let's get cracking and have a look at what's on offer this lovely October weekend.
Friday, October 14
Toro y Moi @ The Academy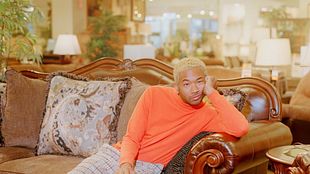 The American chillwave musician heads to Dublin as part of his European tour celebrating his seventh studio album 'Mahal'.
Toro y Moi, real name Chaz Bear, is undoubtedly one of the decade's most influential musicians. Since the release of the electronic pop landmark 'Causers of This' in 2009, subsequent records as Toro y Moi have repeatedly shifted the idea of what his sound can be. But there's little in Bear's catalogue that will prepare you for the deep-groove excursions on Mahal, his most eclectic record to date
Price: From €27.90 / 7pm / Tickets available here
Alex Gough @ The Grand Social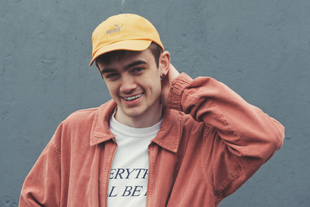 Breaking out with his tune 'Dear SJ' which featured on lockdown hit 'Normal People', Alex Gough is a Drummer/Producer/Rapper hailing from Waterford.
Gough is one of the most promising artists of the current thriving Irish music scene. Drumming since the age of 6, he quickly became a well-respected master of his craft and soon turned his hand to producing while also attending Cork school of music.
Gough released his EP 'Lemon****' this year and is capping it off with a couple of gigs around Ireland including a pitstop in The Grand Social this weekend.
Price: €14.90 / 7.30pm / Tickets available here
Thumper @ Whelans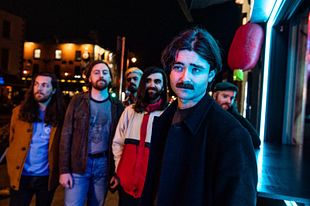 One of the heaviest bands to come out of Ireland in a minute, Thumper are an absolute blast to see live with their hectic and fully-charged gigs becoming stuff of legend.
The six-piece noise-rock band released their debut album 'Delusions of Grandeur' earlier this year to critical acclaim and they continue to thrash out gigs all over the country on a regular basis. With two drummers and four guitarists making up the outfit, Their now-infamous wall of sound is definitely not to be missed when the opportunity arises.
Price: €15 / 8pm / Tickets available here
Saturday, October 15
Talos @ Pepper Canister Church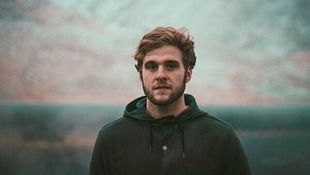 Talos is the Cork-based artist, Eoin French. He released his debut album, 'Wild Alee', in 2017 which received a nomination for the Choice Music Prize, and led to extensive touring in Ireland, the UK and Europe.
His second album, 'Far Out Dust', followed in 2019, broadening his fanbase (including a nod from a member of BTS) and leading to support tours with Aurora and Dermot Kennedy, alongside slots at the Bon Iver-helmed 37d03d/People festival in NYC, and a debut US TV appearance. His music has been featured in a number of high-profile US TV shows, including 'Siren', 'Prodigal Son' and 'How To Get Away With Murder'.
Price: €25.90 / 8pm / Tickets available here
Rina Sawayama @ 3Olympia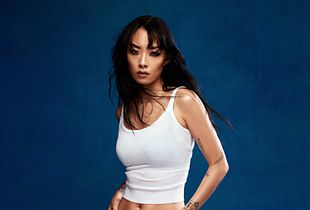 In 2020, Rina's debut album 'SAWAYAMA' became one of the most critically acclaimed albums that year landing on over 50 album of the year lists, including the New York Times (#2), The Guardian (#3) and Rolling Stone (#6).
The last 18 months have seen Rina Sawayama achieve a magnitude of milestones including changing the Mercury Prize and BRITs eligibility rules which meant Non-British artists could apply if they have been a permanent resident in the UK for more than 5 years. In 2021 Elton John joined forces with the pop star to release a special rendition of 'Chosen Family', a powerful and emotional ode to her LGBTQ+ family. Elsewhere Rina injected new life into Lady Gaga's instant club classic 'Free Woman.' 2023 will see Rina in her film acting debut as she stars in John Wick 4 alongside Keanu Reeves.
Rina plays Saturday and Sunday dates but tickets are selling out quick for both.
Price: €27.90 / 7pm / Tickets available here
Sunday, October 16
Bon Iver @ 3Arena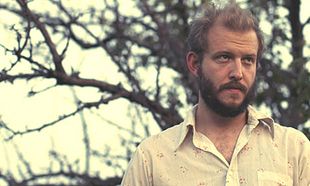 Justin Veron's band formed in 2006, releasing their debut album, 'For Emma, Forever Ago', independently in July 2007. In 2019, the band released their fourth studio album i,i. Singles from the album went straight onto Radio 1 and 6 Music playlists whilst Vernon and the band opened up more than ever before with in-depth interviews from Pitchfork, Zane Lowe, Annie Mac, Q and Uncut.
Bon Iver is a band that never fails to surprise album after album, with sonic experimentation being at the forefront of their ethos. A vulnerable mix of folk, electronica and hip hop, the band continues to be at the forefront of modern music.
Price: €50 / 6.30pm / Tickets available here
Pillow Queens @ Roisín Dubh, Galway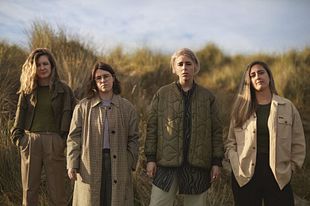 It's been a big year for the Dublin indie outfit as they released their second album 'Leave The Lights On', a follow up to 2020's 'In Waiting'.
Pillow Queens formed in Winter 2016 with the immediate release of their demo EP 'Calm Girls', which sparked a successful string of UK & Irish dates & festival appearances.
Their second EP 'State of the State' made its way onto BBC 6 Music's playlists, with Steve Lamacq calling them "deceptively infectious, with sharp hooks and sharp nails".
After two more UK tours, and two sell-out hometown gigs, the band soon found themselves more and more comfortable on bigger stages, opening for the likes of American Football and Pussy Riot, capping off Summer 2018 with a stadium performance opening for Idles & Future Islands.
Price: €25.40 / 8pm / Tickets available here