No matter what you're in the mood for, the next few days have a bit of everything. We've rounded up the best of the weekend highlights, so you're bound to find something of interest!
We're in for another weekend of deadly tunes with a great mix of heavy-hitting global superstars arriving on our shores and local excellence around the country.
As we gear up for Electric Picnic next week, we're not short on options to get you in the mood, so have a look at our list of who's playing where this weekend!
Friday, August 26
Lemoncello & Clara Mann @ Pavilion Theatre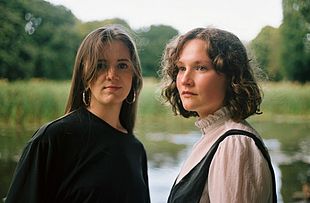 Duo Laura Quirke and Claire Kinsella are amongst the brightest lights of contemporary Irish Music. To date, they have released two EPs – 2018's Stuck Upon The Staircase which includes the slow burning hit 'Mantlepiece' (in excess of 1.5 million online streams) and 2020's 'Oil and Water' complete with 'House Of Cards' which reflects on the temporality of human desire and need through the hard learned wisdom of youth.
2022 will see the release of their highly anticipated debut album produced by Julie McClarnon. Their new single 'Always Neighbours' releases this Thursday and they're all set for their gig for the Dun Laoghaire Folk Festival this Friday.
Special guest on the night is Clara Mann.
Price: €21 / 8pm / Tickets available here.
Saturday, August 27
Emerge Festival @ Boucher Road Playing Fields, Belfast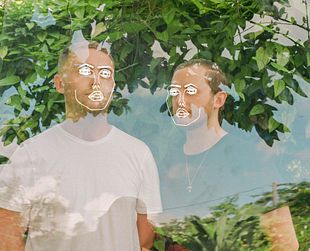 EMERGE is a brand new annual two-day multi-stage outdoor event brought to you by the teams behind long running Belfast club brand Shine & Belsonic Festival, taking place for the first time this August Bank Holiday in Belfast.
Combining the cutting edge of world class international electronic artists, and the wealth of fantastic new talent consistently coming out of the burgeoning Irish market, Emerge will be the largest event of its kind in Ireland, with capacity for 20,000 attendees per day. 
Headliners include Eric Prydz, Disclosure, Peggy Gou and Patrick Topping. Over 50 acts in total will appear across three stages.
Price: Weekend tickets £105 / Day tickets £60 / Tickets available here.
Theo Katzman @ Cyprus Avenue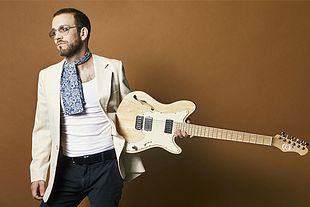 Theo Katzman is an American multi-instrumentalist, singer, songwriter and producer based in Los Angeles, California.
Known for his rock-and-roll inspired solo albums, as well as his contributions to internet funk sensation Vulfpeck, Katzman has had this feeling bubbling in the recesses of his mind for some time now, weaving its way through his songwriting process and onto his recordings. The feeling itself is multi-dimensional: it's a subtle sarcasm, but not at the expense of sincerity; criticism, but not at the expense of joy; character, but not at the expense of vulnerability.
Price: €22.90 / 7pm / Tickets available here.
Liam Gallagher @ Royal Hospital Kilmainham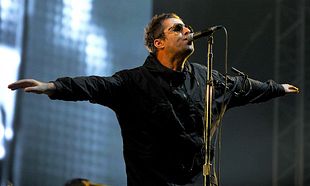 LG is back in Ireland for a big performance in Kilmainham this weekend.
His third solo album 'C'MON YOU KNOW' follows the huge success of Liam's previous studio albums 'As You Were' (2017) and 'Why Me? Why Not.' (2019), which established his iconic status for a whole new generation.
His 'MTV Unplugged' also went straight to #1 on the Official Album Chart. Between his triumphs as a solo artist and his phenomenal success with Oasis, Liam has spent a combined total of almost six months at #1 across eleven chart-topping albums.
Liam says, "I'm absolutely buzzing to announce that on 27th August 2022 I'll be playing Royal Hospital Kilmainham. It's gonna be biblical. C'mon You Know. LG x"
Want to win a pair of tickets to this gig? Check out our Instagram for more details!
Price: €70 / 6pm / Tickets available here.
Daithí @ The Sound House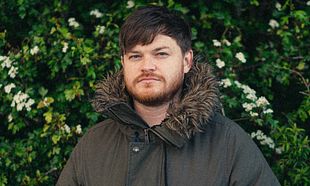 A staple of the Irish music scene for the last decade or so, Daithí is playing at the Sound House as part of its Summer Series.
Daithi is an electronic music producer obsessed by the culture of Ireland. The choice award nominee combines nature recordings, old Irish samples and analog synths to create a unique type of house music that's soaked in Irish culture. A mainstay in the Irish gigging scene, his live show is an improvised performance, creating on the spot dance music using synths, drum machines and live fiddle.
Price: €15 / 11pm / Tickets available here.
Sunday, August 28
Fleet Foxes @ Collins Barracks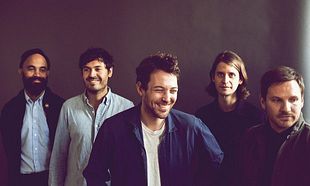 American Indie-Folk band Fleet Foxes are coming to town this weekend as part of the Wider Than Pictures series in the beautiful surroundings of Collins Barracks.
This show will be the first time the band performs songs from its critically acclaimed fourth studio album 'Shore'.
Praised by critics upon release, 'Shore' topped year-end lists securing spots in the top 5 in Uncut, 6Music, Mojo, Uproxx. It also placed on numerous lists including The New Yorker, NPR, Pitchfork, USA Today, Stereogum, Rolling Stone, and more stateside.
Willy Mason @ The Workman's Club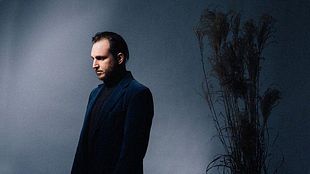 Willy Mason performed his sold out Whelan's show in November 11th last year to celebrate the release of his album 'Already Dead' in 2021. Now he's back for another show in the capital with Sophie Jamieson in support.
'Already Dead' arrived at a time when certain words must be said. A quest for love in a society which fears and discourages it; for truth and justice in a society which prioritises convenience and profit. "I ended up diving so deeply into this record because it felt at the time, like the only way I could hope to do some good for somebody," Willy says. "All the concern and care I have for people, fear, frustration and sadness, all came pouring out."
Price: €22.50 / 8pm / Tickets available here.