Brought to you by: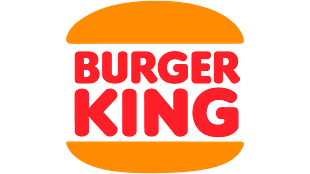 If you're anything like us here at entertainment.ie, you've already got that Friday feeling coursing through your body right now reading this. Hold on, you're nearly there!
But - what's new for you to do this weekend, you ask? Well, luckily for you, we've teamed up with Burger King to ensure you have a whopper of a weekend with five fresh picks to keep you busy for the next few days.
So, whether you're in the mood for a chilled one, a night on the town or an escape to the cinema, we've listed five big things that should be on your radar.
'Lightyear'| In Cinemas
Head to infinity and beyond this weekend! Buzz Lightyear is back on our screens, but not as we know him. Chris Evans stars as the (fictional) man who inspired the toy Buzz in this spinoff movie.
The flick has been given some impressive praise since from preview screenings so we have high hopes that it will be a great watch! Also, did we mention there's a loveable robot cat called Sox?
'Gangsta Granny'| 3Olympia
Looking to bring the kids to something fun this weekend? Adapted from David Walliams' best-selling children's book, the West End production of 'Gangsta Granny' comes from the acclaimed producers of 'Billionaire Boy' and 'Awful Auntie'.
The story focuses on a young lad called Ben who has to stay in his Granny's house one Friday. Little does he know, however, that Granny has a secret, and he's about to embark on the journey of a lifetime.
You can find tickets for the shows here.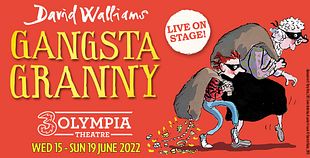 'Spiderhead' | Netflix
Looking for a bit of sci-fi action? Catch Chris Hemsworth in this thriller coming to Netflix this weekend.
Two inmates form a connection while grappling with their pasts in a state-of-the-art penitentiary run by a brilliant visionary who experiments on his subjects with mind-altering drugs. Based on The New Yorker short story, "Escape From Spiderhead," by George Saunders.
The film also stars Miles Teller, Jurnee Smollett, BeBe Betterncourt and Tess Haubrich.
Bloomsday Celebrations | Dublin City
The annual day celebrating the incredible works of James Joyce and his character Leopold Bloom is happening on Thursday this week. However, there are still loads of events going on well into the weekend around the city.
There's productions of 'Dubliners' in the Smock Alley Theatre, the Ulysses exhibition in the National Gallery, a walking tour along the Royal Canal and so much more to check out!
Find out more about the events here.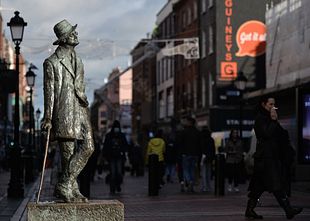 'Cha Cha Real Smooth' | Apple TV+
If you're looking for a feel-good indie to flick on this weekend then 'Cha Cha Real Smooth' is exactly what you're looking for. The film stars writer/director Cooper Raiff as Andrew, a rudderless twenty-something who starts working as a "party-starter" at Bar and Bat Mitzvah events. Here he meets Domino (Dakota Johnson) and her autistic daughter Lola and the three strike up a friendship.
It's an emotional rollercoaster, filled with coming-of-age storylines, feel-good moments and excellent dance moves that will certainly have you reaching for a tissue or two at the end!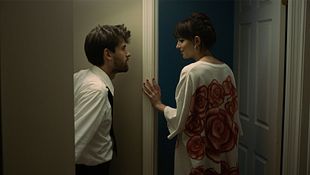 Hungry for some special offers to go with your weekend guide? Download the Burger King app today to get exclusive deals from your mobile device, and either collect in-store or get your food delivered straight to your door (available in participating restaurants).