While art galleries can be fascinating places to visit, there's also a certain lack of vibrancy and dynamism about them.
After all, you're walking through an art gallery, experiencing them in a standard enough way. What if you could walk into a painting and immerse yourself in that world? What if you could walk through some of the works of Vincent Van Gogh, for example?
That's exactly what 'Van Gogh: An Immersive Journey' at the RDS plans to do. Utilising 20,000 square feet of digital projections that show his personal letters, his artworks, and even his brushstrokes together with sound experiences brings you straight into the world of Vincent Van Gogh in a way you really will have never experienced before.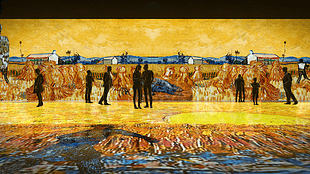 This immersive journey is so different to other exhibitions and light shows due to how it interprets Van Gogh's paintings through new technologies created especially for the event by Nohlab. In fact, the run at the RDS is its world premiere. Previously, another company was planning a similar event in a supposedly "secret location", with some people booking tickets thinking it was the RDS one, but the event - put forward by a Spanish company called Fever - has since been cancelled.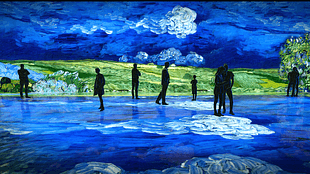 Back to 'Van Gogh: An Immersive Journey', you'll be surrounded by some of his most famous works, such as 'The Almond Eaters', 'Sunflowers', and of course, 'Starry Night' in a full 360-degree exhibition. The whole thing takes place in the RDS and is running from May 16th until August 4th, with tickets available through vangoghdublin.com.