Paddy Power Comedy Festival is back from the 21st to the 24th of July at the Iveagh Gardens with Aiken Promotions for the first time in three years with a line-up that'll have you falling about the place with laughter.
With a blend of established Irish comics and newcomers, the Paddy Power Comedy Festival has the makings of being an absolutely gas weekend of giggles.
Among the Irish talent are seasoned and beloved comedians including Tommy Tiernan, Dylan Moran, Deirdre O'Kane, Foil, Arms & Hog, Enya Martin, Kevin McAleer, Dirtbirds, Kevin McGahern, Neil Delamare, and Jason Byrne.
There's also set to be plenty of up-and-coming talent including Fiona Frawley, Shane Daniel Byrne, and Sinead Quinlan as well as online stars like Tony Cantwell, Emma Doran, Killian Sundermann, Justine Stafford, Sean Burke, and Michael Fry.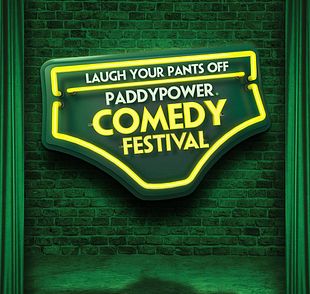 Not only is it a chance to get out, support, and enjoy Irish comics, but also comedians from the States, including SNL's Andrew Dismukes, Sherry Cola, Patti Harrison and Mary Beth Barone.
UK comics featuring across the weekend will include Fern Brady, Flo & Joan, Helen Bauer and Dane Baptiste. From elsewhere around the world, Paddy Power Comedy Festival will bring you Sindhu Vee, Olga Koch, Abby Wambaugh as well as Brodi Snook and Celya AB who both won Chortle Best Newcomer in 2020 and 2022 respectively.
It's going to be gas craic if you're up for a weekend of laughter. Book your tickets here.