Yes, Christmas is all about love and giving and kindness to your fellow man, but we all know what it's really about is food. Lots and lots of delicious food. The folks at 'Taste of Dublin' understand that and this year will launch a Festive Edition of their annual festival.
Taste of Dublin: Festive Edition, inspired by Tesco Finest, is coming to the RDS this November 28th to December 1st and is gearing up to be Ireland's ultimate indoor winter food festival, stocked full of all the food and flavours you love around Christmas.
Over the four day festival, an expected 18,000 attendees will soak up the gourmet atmosphere, celebrate the festive season and explore the array of food demos and masterclasses with Ireland's top chefs.
Some notable chefs in attendance will be Rachel Allen, Mark Moriarty, Paul Kelly, Rory O'Connell, Sharon Hearne Smith and many more. There's set to be workshops in festive tablescaping, butchery, festive baking, spirits and cocktail masterclasses as well as live entertainment, boutique bar experiences, wine tastings and a festive marketplace to enjoy.
Attendees can tuck into dishes from 15 of Dublin's favourite restaurants. Establishments who will all have stands at the event include Loose Canon, Hang Dai, Jaru, Shaka Poke, The Mince Pie Bar by The Cupcake Bloke, The Porthouse, Millish by Finn Ní Fhaoláin and Niall Sabongi (Klaw).
Find out all you need to know below:
When is it on?
November 28th to December 1st.
Where is it on?
RDS, Merrion Road Ballsbridge Dublin 4
How do I get tickets?
Tickets are available here.
Like Taste of Dublin, it will work in sessions, the session times are:
Thurs, 28 Nov | 17.30-22.30
Fri, 29 Nov | 12.00-16.00 & 17.30-22.30
Sat, 30 Nov | 12.00-16.00 & 17.30-22.30
Sun, 1 Dec | 12.00-18.00
Tickets are only valid for the time and date indicated on the ticket.
If you're feeling extra decadent, you can get yourself a VIP ticket which includes access to a VIP space at the heart of the event, a complimentary glass of Champagne, reserved seating and chef meet & greets.
What does the price of the ticket include?
Access to the event as well as what's on offer below:
TASTE CHEFS' THEATRE
The Taste Chefs' Theatre will host some of Ireland's most loved culinary talent as they chop, slice, dice and mince their way through their favourite festive recipes. They will be going through how to make the most succulent turkey, the crispiest roasties, the most delicious gravy and lots more tasty recipes you can impress your family and friends with over the festive season.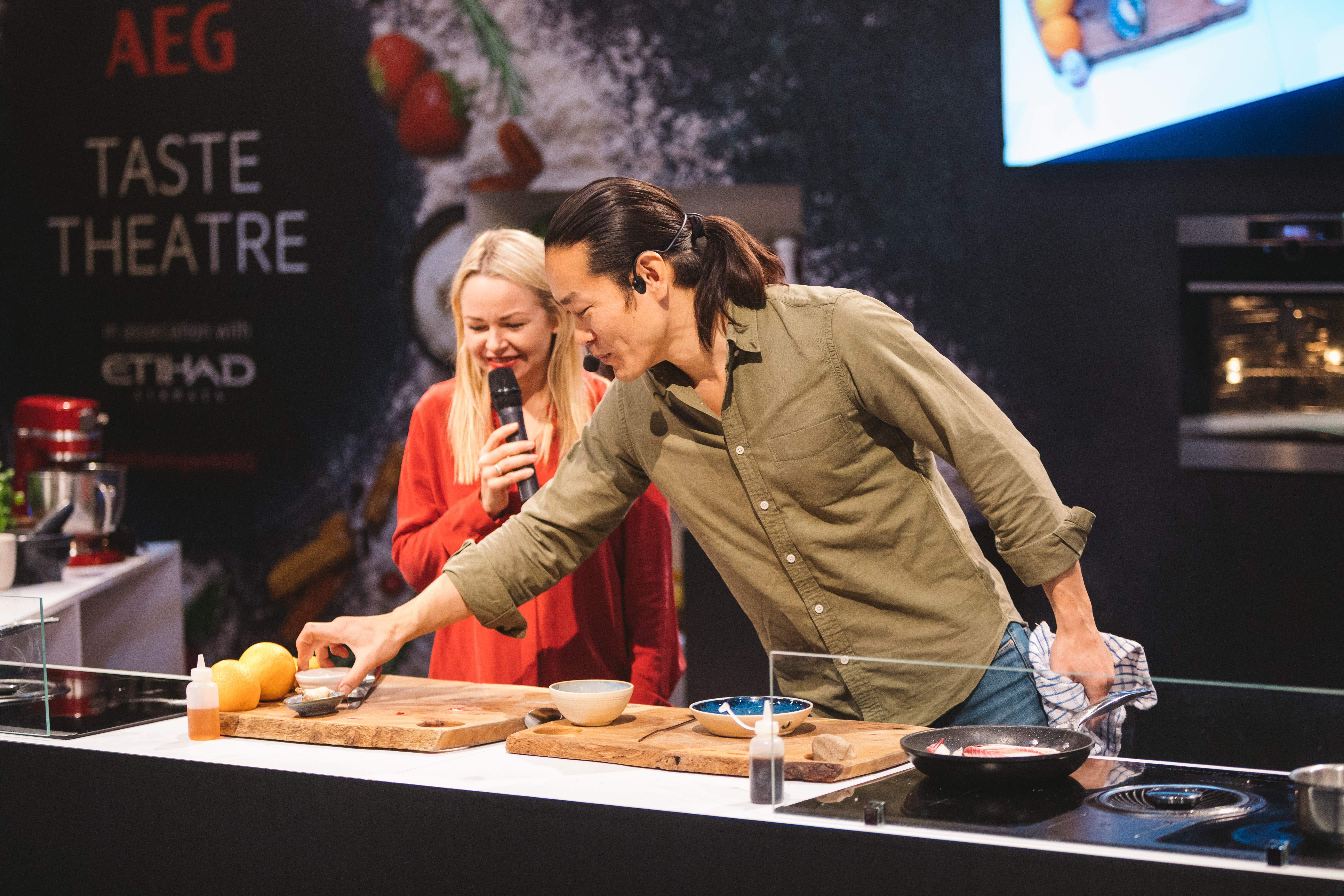 FESTIVE TABLESCAPING & CRAFTING
If it's your job to set the table for Christmas Day or you want it to be. Here you will be given some incredible ideas and tips to impress your guests with, no doubt securing your position as host/hostess with the mostest.
TASTE BUTCHERY WORKSHOPS
Taste of Dublin: Festive Edition will introduce you to the art of butchery with some of Ireland's award-winning butchers. These workshops give an overview of the age-old craft of butchery and will demonstrate how you can re-imagine and get creative with your meat dishes.
SPIRITS & COCKTAIL WORKSHOPS
Hosted by master mixologists, the spirits and cocktail workshops will take the mystique out of the alchemy of cocktail making and show you how to shake (or stir) up some classic cocktails.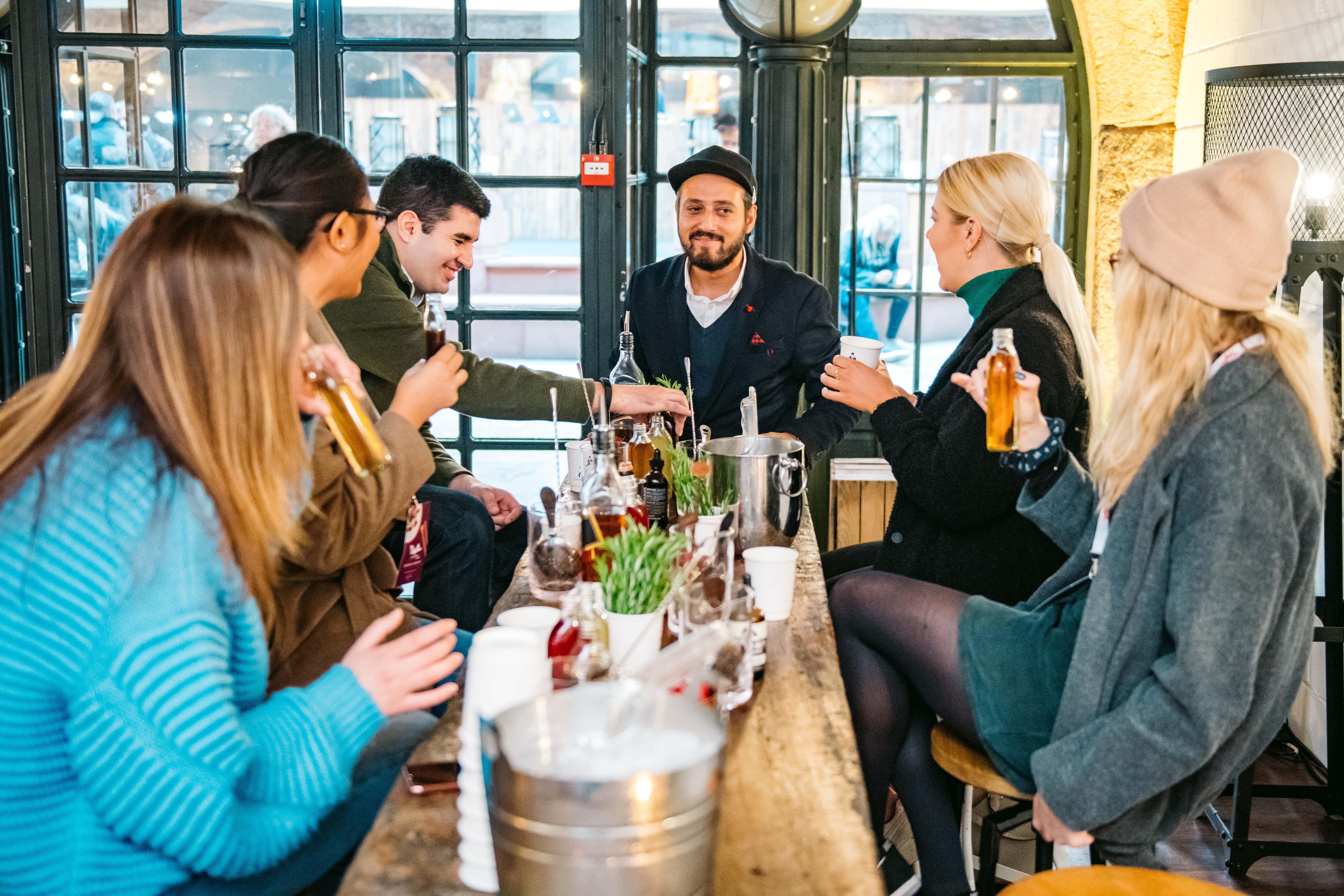 WINE TASTING EXPERIENCES
Wine lovers -  find out some of the best bottles of plonk to serve up with your Christmas dinner this year. In the wine tasting experiences, you can sit and taste delicious reds, whites, roses and sparkling wines. A master sommelier will be on hand to guide you through a curated selection of superb wines perfect for the festive season.
TASTE CHOCOLATE WORKSHOPS
If you have room for dessert after all that, some of Ireland's most talented chocolatiers will be on hand to show you how they go from bean to bar with their amazing skills. During the demos, you'll learn everything from where chocolate comes from, to how to make your very own handcrafted treats.
For more information head to https://dublin.tastefestivals.com/