Before you read my review of 'Grease' at the Bord Gáis Energy Theatre, let me start off by saying two important things. Firstly, 'Grease' is one of my all-time favourite musicals on this earth. Secondly, I once played Rizzo in my school's production of 'Grease' in 2004.
Both of these things are important because I need you to know that I know this musical inside out. I still know every line from every single character, every note from every song and every single key change. When I get together with my school pals, we still sing the songs. So you might say, I'm a hard one to please when it comes to performances of 'Grease'.
I'm sure you know this already but just incase - after some intense summer loving, leather-clad greaser Danny and girl-next-door Sandy are unexpectedly reunited when she transfers to Rydell High for senior year. What follows is an insight into the trials and tribulations of teenage life - from gang wars to pregnancy scares - all fabulously cocooned by a brilliant score of unforgettable hit songs.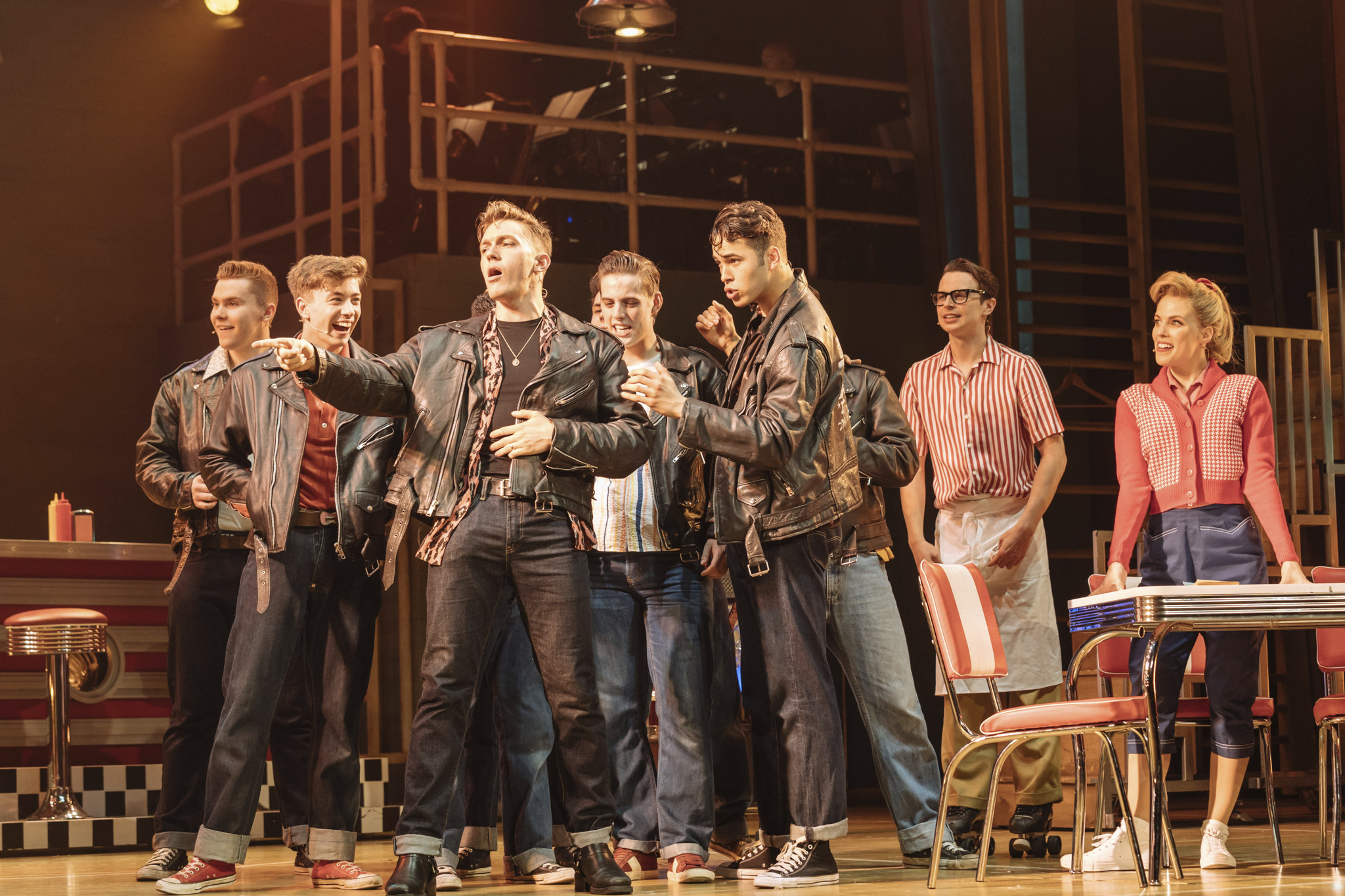 You'll hear your favourites, such as 'Summer Nights', 'Greased Lightnin'', 'Hopelessly Devoted to You' and 'You're the One That I Want', plus a few new and exciting numbers. 
Directed by Curve's Artistic Director Nikolai Foster and starring very special guest artists Peter Andre or Samantha Mumba* as Teen Angel, this brand new version of 'Grease' is grittier and more glamorous than ever before.
Following a couple of last-minute cast changes, the show got off to a roaring start, just a couple of minutes behind schedule. The visual effects during the opening numbers were truly sensational, and that standard continues throughout. I really felt like we had been transported into the '50s.
The vocal performances from the lead performers were stellar. A highlight for me includes the somewhat underrated and underappreciated song 'Those Magic Changes', sung by the character Doody. It was really beautiful.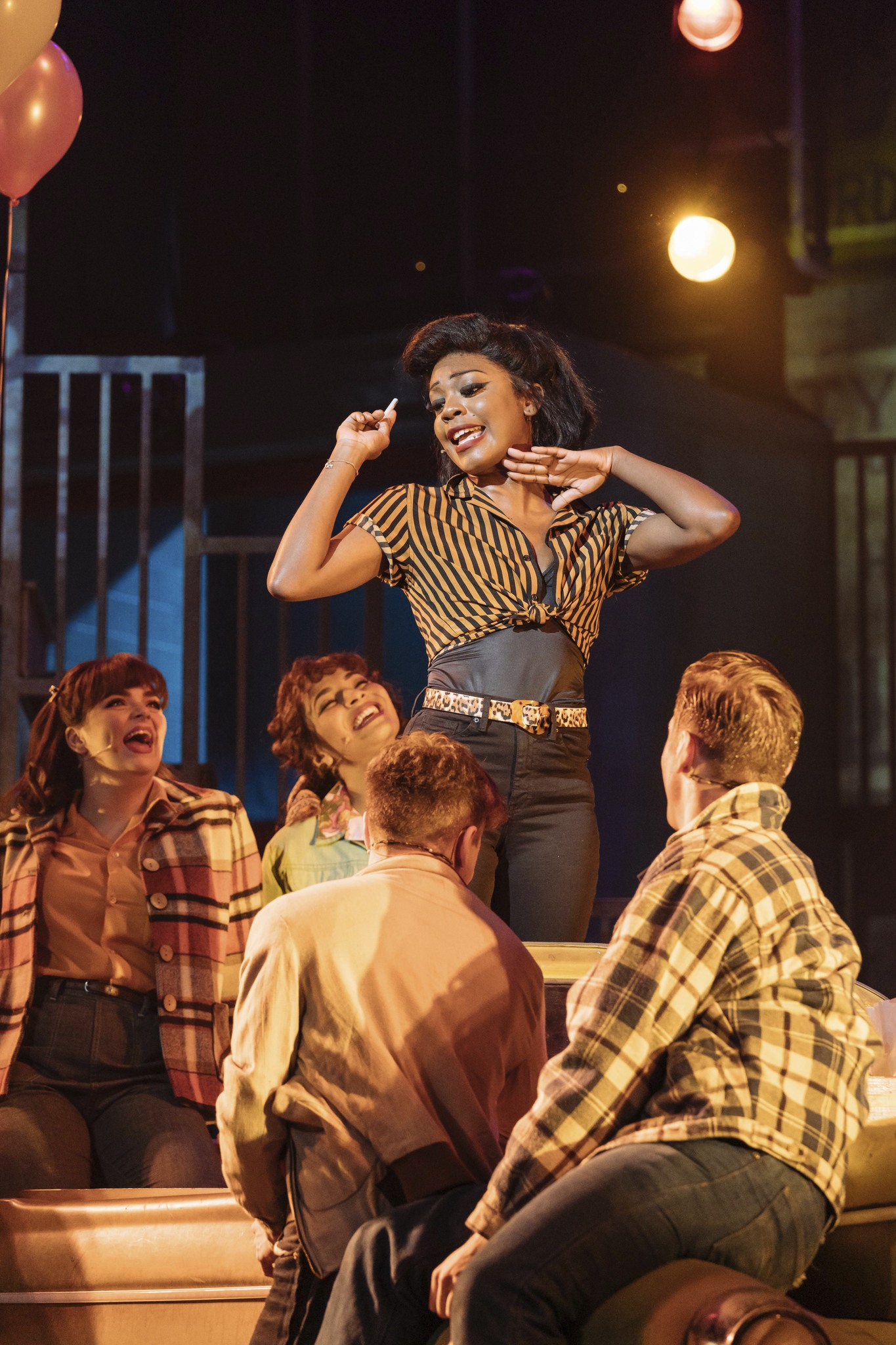 Another highlight for me (and yes I might be a little bit biased) was the performance of Rizzo by Rhianne-Louise McCaulsky. She was absolutely fantastic and her version of 'There Are Worst Things I Could Do' almost brought me to tears. 
Samantha Mumba as Teen Angel was also a real treat! She gave a fantastic performance and the crowd went wild for her. 
All in all, this 'Grease' fanatic was very impressed and had a thoroughly enjoyable experience.
*Please Note: Samantha Mumba will appear 17 – 23 Sep only. Peter Andre will appear in performances from 24 - 28 Sep only.
Grab your Pink Ladies and your T-Birds and head to Grease at the Bord Gáis Energy Theatre. Get your tickets here.