Brought to you by:
Guinness Storehouse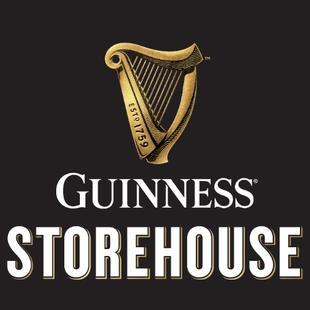 We're all looking to find a spark of magic these days. And so, this St. Patrick's Day, the Home of Guinness are hosting a truly special performance completely free of charge from their iconic atrium space.
While this year's St. Patrick's Day Festival may be different from those we've known before - it's certainly the most accessible it has ever been. On March 17, the Guinness Storehouse will bring a very special gig right into your homes.
As part of the St. Patrick's Day festival, this iconic venue will be opening the famous Guinness gates as they host an evening bursting with Irish talent. Choice Music Award nominees Pillow Queens and Gemma Dunleavy will be performing, as well as spoken word poet and artist Adam Mohamed.
Pillow Queens secured a huge recording deal with Sub Pop Records earlier this year, hot on the heels of their US TV debut on the 'Late Late Show with James Corden'. Gemma Dunleavy has been garnering praise for her debut EP 'Up de Flats', while Adam Mohamed took the internet by storm in 2020 with the release of his first official project 'Untitled'.
DJ and radio presenter Tara Stewart will be hosting the event, shot in the atrium at the very heart of the Home of Guinness. Viewers can tune in and stream the gig from all corners of the world via the St. Patrick's Day Festival's dedicated TV station at 6.30 PM GMT on Wednesday, March 17.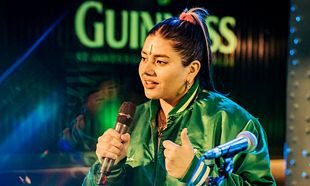 So whether you're looking to chill with your loved ones at home, have a dance with your housemates, or are just looking to celebrate our national holiday in a unique way, be sure to head over to SPF TV for a very special St. Patrick's Day like no other.
As always, #drinkresponsibly, and remember to visit here for more information on knowing your alcohol limits.