Carlow Arts Festival returns this year from Thursday the 9th until Sunday the 12th of June with family fun activities, live Irish music, and visual art.
Festival highlights include international shows and premieres including 'Seeking Unicorns' by Italian artist Chiara Bersani and 'Work' by Italian-Belgian artist Claudio Stellato.
Expect incredible theater performances from Sinéad Cormack's 'The Shed' and the family friendly 'Goupil & Kosmao' by French artist Étienne Saglio.
Music spectacles will be your soundtrack to Carlow Arts Festival this summer with Ye Vagabonds, Strange Boy, Malaki, Tolü Makay, Wyvern Lingo, Booka Brass Brand, and Tadhg among performers.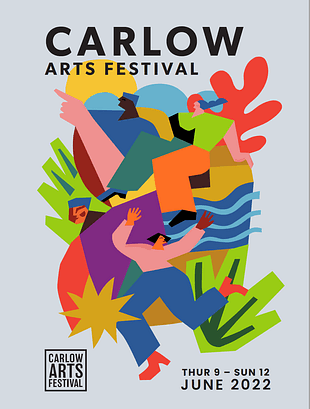 When it comes to dance, Philip Connaughton's 'No Control' and Tobi Omoteso's 'Aye' will perform their spectacular footwork.
Join the Circus with 'For As Long As We Are Here' by Darragh McLoughlin. The first Carlow 'Carnival of Collective Joy' will be a mesmerizing spectacle, created by the children and young people of Carlow for all to experience.
Featured street art includes work from an anonymous French street artist known as 'Ememem' and the 'Augmented Body, Altered Mind' exhibition by Alan James Burns will showcase visual art.
The weekend will be a chance to soak up some of Irish culture in a relaxed environment with plenty to do for all ages.
Book tickets from Friday the 6th of May. On sale from 9 am via Carlow Arts Festival.