Brought to you by: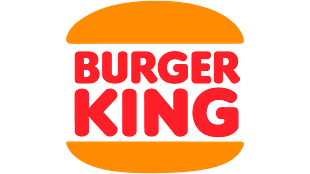 If you're anything like us here at entertainment.ie, you've already got that Friday feeling coursing through your body right now reading this. Hold on, you're nearly there!
But - what's new for you to do this weekend, you ask? Well, luckily for you, we've teamed up with Burger King to ensure you have a whopper of a weekend with five fresh picks to keep you busy for the next 48 hours or so.
So, whether you're in the mood for a chilled one, a night on the town or an escape to the cinema, we've listed five big things that should be on your radar.
'Firestarter' | In Cinemas
Zach Efron stars as Andy, a father (yes, a father) of a young girl named Charlie with special pyrokinetic powers. As she grows older, her abilities start to become harder to control.
If the premise of this movie sounds familiar, it's because it was already a movie in the 80's starring a young Drew Barrymore. And if that sounds familiar, it's because it was based on a novel by horror master Stephen King. 'Firestarter' is giving us 'Stranger Things' vibes, so anybody into sci-fi or horror is best giving this a look
'Father Stu' | In Cinemas
Big fan of Marky Mark? Watch him star as a boxer-turned-priest in 'Father Stu' this weekend.
Based on a true story, 'Father Stu' stars Wahlberg as Stuart Long, a former boxer and wannabe actor who, after getting involved in a devastating road accident, sets out on a path to become a Catholic priest. If uplifting comedies are your cup of tea then this is the movie for you.
'Night Sky' | Prime Video
Perhaps your looking for something mysterious this weekend. 'Night Sky' releases on Prime Video this weekend and stars J.K. Simmons and Sissy Spacek as an elderly couple whose garden shed is home to a chamber that leads to a deserted planet.
This is a slow burn sci-fi mystery that doesn't give anything away. Instead, it steadily unravels, leaving you asking more questions after each episode.
'The Quiet Girl (An Cailín Ciúin)' | In Cinemas
This debut feature film from Irish director Colm Bairéad has been getting rave reviews from across the land and beyond. Set in 1981 rural Ireland, 'The Quiet Girl' follows Cáit, a young girl sent to live with her relatives with whom she forms a remarkable bond. But a secret may shatter all that she hold true.
Starring Catherine Clinch, Carrie Crowley and Andrew Bennett, this Irish-language film has been praised for its storytelling, warmth and depth. It even got five stars from our very own Brian Lloyd.
Chip N'Dale: Rescue Rangers|Disney +
Finally, here's a movie that the whole family can enjoy. Remember Chip n' Dale? Well they're back, in half animated, half CGI form. 'Rescue Rangers' features an absolute heap of star actors Alongside the titular chipmunks voiced by Andy Samberg and John Mulaney, Will Arnett, the voices of Eric Bana, Seth Rogen, Keegan-Michael Key, J.K. Simmons and Kiki Layne all feature.
Bringing back old cartoons in the form of live-action movies á la 'Detective Pikachu' is definitely the way to go and this looks like a very fun film.
Hungry for some special offers to go with your weekend guide? Download the Burger King app today to get exclusive deals from your mobile device, and either collect in-store or get your food delivered straight to your door (available in participating restaurants).