Brought to you by: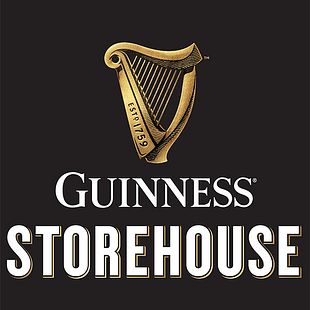 Guinness lovers across the country - here's a fun, interactive virtual experience that ticks all the boxes..
Look, we're all really missing our local. Nothing beats the pub atmosphere and we're just craving that buzz... So, for those of us looking to do something different on our nights in and set our own exciting atmosphere from home, the Guinness Storehouse has just the ticket. Whether you want a brilliant night in with your housemates or are looking for a way to socialise with your friends who you can't meet in the flesh, these events offer something special!
You can brush up on your beer and food knowledge with the virtual events the Guinness Storehouse has on offer. Each event guarantees elements of surprise and delight, some useful tips, and a healthy measure of good fun in each session.
The most notable virtual event, which sounds all kinds of exclusive, is called the 'Black Velvet Tasting Experience'. Here, you'll be creating your own signature Black Velvet cocktail - a curious coupling of Guinness and sparkling wine.
Most exciting of all, you'll get your own tasting kit delivered right to your door, which includes two cans of Guinness Draught, a mini bottle of Moet & Chandon, branded pint glasses, champagne flutes, and some tasty gourmet nibbles.
To make the night even more memorable, why not get some friends and family involved? Everyone can join virtually, no matter where they are, giving you a chance to celebrate in an alternative way.  It'd be perfect if there's an upcoming birthday, anniversary or family get together that can't be celebrated in person coming up, especially since you can book your own private event too.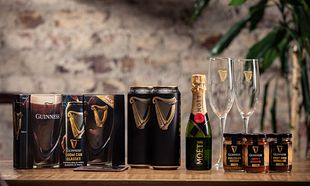 The iconic Dublin location at St. James's Gate has been known for hosting extravagant festivals and special occasions in the past, and you can now bring that quintessential Guinness experience right into your living room.
To book your own private or group tasting experience with your friends, family, or work colleagues, head on over to the Guinness Storehouse website (here) for more information.