Brought to you by: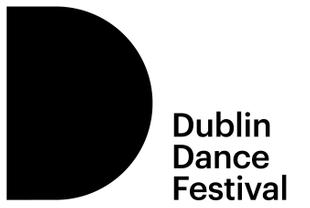 Summer time means festivals and for dance enthusiasts, the Dublin Dance Festival is the most anticipated among them. This year, the festival is going online in the form of the DDF Digital Capsule, taking place from 29 May – 7 June.
The DDF Digital Capsule is a space to continue to experience dance, to shift perspectives and make connections. It's an invitation to watch, discuss, listen, reflect and move.
'10 days of movement for a restricted world' takes place from 29 May – 7 June, with a new item available on site each day. Films, discussions, soundtracks and interactive dance experiences are all included.
The festival also invites the dance community to '3 moments of connection'. This involves an exploration of the important conversations the industry needs to have right now.
All events are free of charge. Some require registration.
Here are a few of the main events to look forward to...
Featuring Shantala
Fri 29 May, available from 11am
Indian choreographer and performer Shantala Shivalingappa was set to take to the Abbey Stage as part of the DDF2020 Edition with aSH, a collaboration with French director Aurélien Bory.
The DDF digital event involves a selection of three films so you can get to know Shivalingappa and experience her remarkable talent.
The films have been described as 'a powerful integration of the elements of performance and a captivating window into something both ancient and alive'.
Augmented Reality Dance Experience
Download available from Sat 30 May, 11am (note: available for iOS only)
Here, technology and dance meet.
An exciting Augmented Reality app invites you to take a dance journey with artists from an award-winning contemporary dance company.
Bring dancers into your home, take them with you as you explore your neighbourhood and even share the stage with them.
You can use the interactive app to take images and shoot video. Share these online, and you and your AR dancers could become online sensations.
App download and instructions on how to participate in this project will be available from 30th May.
Alt Dance Leaving Cert: A dance quiz party with Cormac Mohally
Sat 6 June, 8pm
Vice Principal Cormac is in charge, and running a very special, non-state sanctioned Alternative Leaving Cert* for Dancers**. He believes we all have a 'dancer' inside and he's determined you'll get the points to train at the conservatoire you've always dreamed of.
*Non-Leaving Cert students welcome
**Non-Dancers also welcome
Asking the important questions, with easy-to-answer multiple choice options, VP Cormac is determined your dancing talents won't go to waste. He will get you motivated, keep you moving and serve you an evening of online craic.
BONUS #FreePeriod #sociallydistancedanceparty #rulesoutthewindow
TINY DANCER: A DJ set for kids with Donal Dineen
Sun 7 June, 3pm - 3:30pm
For ages 0-9, but all ages are welcome
A Festival Favourite with little ones and their grown-ups at DDF2019, the hugely popular Tiny Dancer is back.
DJ Donal Dineen hits the decks for a very special musical experience that parents will love too. Expect dance tunes from every era and every corner of the globe, as the kids take over the dance floor – and the living room.
Put on your dancing shoes, invite your friends if you like, and we'll meet you on Zoom!
All events are free, but pre-registration is necessary for some. For details please see www.dublindancefestival.ie.