Brought to you by: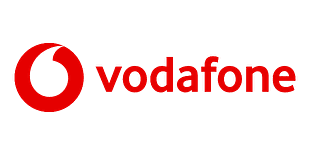 Summer may have come and gone weather-wise but that doesn't mean you can't still get a taste of the summer cinema fun. Drive-In Movies @ RDS has proven to be a hit and they continue their programme of movie classics and modern gems this week.
The drive-in movies theatre offers between one and three screenings per day.
There's family-friendly movies, cult movies, cheeky comedies, blockbusters and more across the selection and if you want a preview of what it's like, look no further.
The films are screened on one of the biggest LED screens in the country. You can receive audio with an FM radio either on your phone or from your car.
To ensure social distancing, you never have to leave your car. (But don't worry, there are on-site toilet facilities if you've got to go!). Tickets are scanned at the entrance from your phone or a print-off. You can bring your own food and drink with you.
Tickets are €29.99 for a four-seater car and €33.99 for a seven-seater van, and you can pick up tickets here.
This week's movies include some family favourites, big blockbusters, and a comicbook movie that made it all the way to the Oscars. What more could you want?
Here's all the movies screening this week:
Thursday, 9th July
Friday, 10th July
'Romeo + Juliet' - 8 p.m.
Saturday, 11th July
'Monsters, Inc.' - 12.30 p.m.
'Charlie and the Chocolate Factory' - 3.00 p.m.
'X-Men' - 5.45 p.m.
'Joker' - 8 p.m.
Sunday, 12th July
'Finding Nemo' - 2.30 p.m.
'Independence Day' - 5 p.m.
'Moulin Rouge!' - 8.15 p.m.
Find out more and buy tickets at driveinmovie.ie
*Video credits: aerial.ie