A total of 13 new acts have been announced for All Together Now, taking place in Waterford on the August Bank Holiday weekend.
Kojaque and the Soft Boy Band lead the announcements, fresh from his set at Forbidden Fruit just a couple of weeks ago. Also confirmed is the RTE Concert Orchestra performing the songs of Leonard Cohen, with special guests set to join them on stage.
Hip-hop legend Soup, from Jurassic 5, is also set to play All Together Now, as is Australian singer-songwriter Angie McMahon. Choice Music Prize-winning and fresh off her latest album, 'Grim Town,' SOAK was also announced along with fellow Irish act A Lazarus Soul.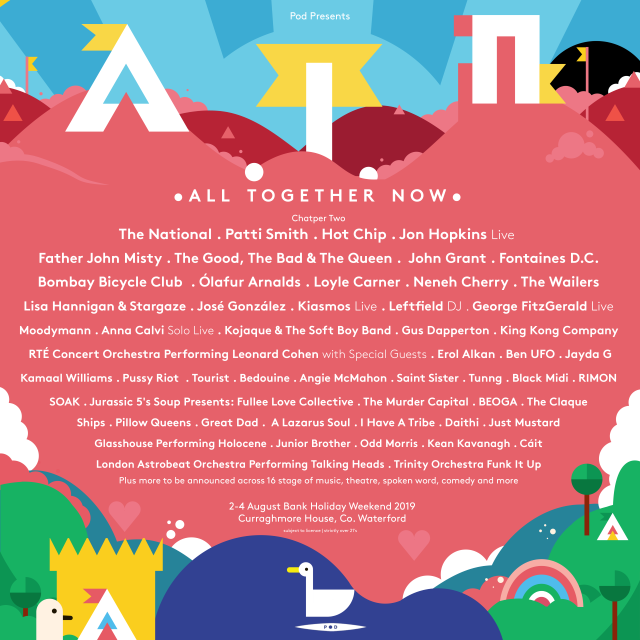 All tickets, including camper-van passes, have been completely sold out for All Together Now, and no Day Tickets will be made available for the festival - so good luck trying to get your hands on a ticket now. Here's the list in full of all acts announced today.
Kojaque and the Soft Boy Band
Soup from Jurassic 5
SOAK
A Lazarus Soul
Beoga
Great Dad
Glasshouse Presents Holocene (The Music of Bon Iver)
The RTE Concert Orchestra performing the songs of Leonard Cohen
Odd Morris
Kean Kavanagh
Trinity Orchestra Funk It Up