The Vodafone Comedy Festival kicks off this month folks and fans of all things funny won't want to miss it.
Whether you want to impress a date with something different and entertaining, or could use a night of escapism and hysterics with your mates, this festival is the place to be.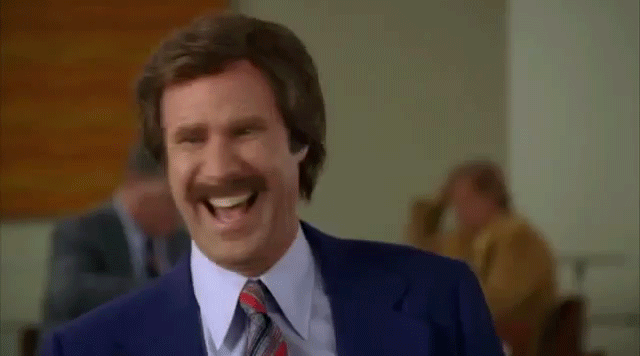 Here's everything you need to know.
1. Where it's on
The Vodafone Comedy Festival takes place in the Iveagh Gardens, one of Dublin's hidden gems right in the heart of the city. The walled gardens are transformed for the festival, with 45 uniquely programmed shows spread across five specially designed, fully-seated marquees that are set amidst the beautiful gardens.
Originally landscaped as part of the International Exhibition of 1865 'to afford to the people of Dublin and its neighbourhood national amusement', it truly is a wonderful place to hang out, have a drink and some tasty gourmet food as well as enjoying world-class comedy plus a kaleidoscopic array of street performances and live music.
2. Who's performing
The Vodafone Comedy Festival prides itself on a truly diverse programme of international and local artists including true giants of Irish comedy Tommy Tiernan and his fellow Navan man Dylan Moran, VCF stalwart David O'Doherty, the manic whirlwind that is Jason Byrne, our Irish-American brother Des Bishop and our fastest rising young stars like Joanne McNally, Tony Cantwell, Enya Martin and the undisputed kings of sketch comedy Foil, Arms & Hog.
The Festival has a strong tradition of inviting the cream of new & established American stand-up talent and this year Michelle Wolf is in town on the back of a series of successful specials & her Netflix sketch series as well as that infamous appearance at the 2018 White House Correspondent's Dinner. Joining her is Cameron Esposito, co-creator and co-star of 'Take My Wife', former Letterman writer and Comedy Central and Adult Swim star Jena Friedman, Catherine Cohen, the East Village Cabaret star with a growing TV and film CV including 'Broad City' and 'Lovebirds', and, of course, the utterly brilliant Jim Gaffigan who has an astonishing ten films scheduled for release this year.
From the UK, the programme features Deborah Frances-White, the woman behind the acclaimed 'Guilty Feminist' podcast and whose stand-up is equally brilliant. Some of the hilarious comics who often feature on her podcast are also on the programme including London Hughes, Sindhu Vee and Kemah Bob as well as our own Alison Spittle. And with podcasts becoming increasingly integral to the world of comedy, king of Irish podcasting, Blindboy Boatclub, and the undisputed queens of Irish podcasting, It Galz, are also on the lineup.
This, of course, is just a snapshot of the 130+ comedians on this year's line-up which you can check out in full at vodafonecomedy.ie.
3.
FREE EVENTS @ THE LAUGHTER LAB
The festival proudly supports grass-roots comedy and curates a programme of special free shows for festival ticket holders across the weekend in the Laughter Lab.
Nine Irish comedy clubs have been invited to host shows - The Comedy Crunch, Cherry Comedy, The Comedy Cellar, Bright Club, Riff Raff Comedy, Crash Comedy, Inn Jokes, Chaplains and Dublin Comedy Improv. These clubs are all vital to the life-blood of comedy in Ireland and give comedy fans a chance to catch tomorrow's superstar comics on their way up.
Check out the line-up in full.
4.
OTHER FESTIVAL HIGHLIGHTS
As well as 45 unique comedy shows across five purpose-built venues, there are plenty of other fun things happening over the weekend.
The Horsebox Theatre is a quirky yet beautiful 4-seat Victorian venue and is a smash hit in the Iveagh Gardens every summer. Hosted by "the real Greatest Showman" 'Bernie', don't miss your chance to experience this hilarious programme of free fun-size shows in all its Victorian splendor. You never know, you could end up seeing an international superstar in the intimacy of this oddball 4-seat extravaganza.
The legendary Turning Pirate folks will also be on hand to entertain all weekend with their kaleidoscopic troupe of musicians and street entertainers. And, of course, there'll also be bars and gourmet food making the festival a wonderful place to hang in between shows
5. PAST INTERNATIONAL STARS
Celebrating its 13th year, the Vodafone Comedy Festival is continuing its reputation for hosting some of the best international talent, which in the past included John Bishop, Russell Howard, Katherine Ryan, Anthony Jeselnik, John Mulaney, Nick Kroll and the Emmy-nominated Hannah Gadsby.
Some of the ones to watch out for this year include the indomitable London Hughes, Atlanta-born Tone Bell, NY Times Bestselling author Josh Wolf, the Emmy-nominated Loyiso Gola from South Africa, and Fahim Anwar who has just been topped in Variety magazine as one of the 10 Comics to Watch for 2019.
For more informtaion and to be in with a chance of winning tickets thanks to Vodafone, go to vodafonecomedy.com.