Be in with a chance to win a table for 4 people at the Sugar Club during the Afrobeat Series from Improvised Music Company, Choice Cuts, and Dublin City Council.
Manden Express will take the stage on Monday December 27th, with their explosive performance that fuses traditional and contemporary styles of West African music from Mali (previously known as the Mande Empire) alongside infectious Afrobeat rhythms.
Inspired by village, Wassalou (Oumou Sangare) styles and the dynamic new musical influences that merged with African music in the 1960s, it blends Kamele n'goni harp, Kora, djembe, and drums with Electric bass and guitar to produce stomping grooves and hypnotic time patterns.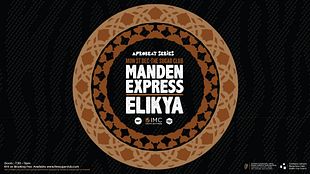 Limerick's Elikya - New School Congolese Rhymba Orchestra, with their hybrid blend of Rumba, Soukous and seben, will play support on the night.
Closing date for your entries is Wednesday 22nd December.
Winners will be contacted by email on Thursday 23rd December.
To book tickets and experience the rich musical world of Afrobeat with some of Ireland's top musicians and an exciting array of eclectic ensembles, visit https://www.improvisedmusic.ie/events/ Only limited tickets remain.
Here are Entertainment.ie, we're really getting into the spirit of giving, so check out #festivespiritgiveaways and #entertainmentIEprizes on Instagram to see all of the awesome prizes we're giving away in December!