Beat your boredom with entertainment.ie and Aldi!
entertainment.ie is the place where boredom doesn't exist and where everything is entertaining. We hate boring! And to mark the launch of our new TV ad we have teamed up with our friends in Aldi to give away a €100 Aldi gift card to one lucky reader. 
For the first time ever you can buy Aldi gift cards online as well as purchase in all 142 stores nationwide! Brian Dowling was on hand at Aldi Kildare for the announcement earlier this month. Have you got a friend or a family member with a birthday coming up? Are they saving for college? Preparing to make back to school purchases? Saving now for the "Big Christmas Shop"? Perhaps there is no occasion and you just want to treat a friend or family member that you haven't seen for months but can now visit! If you answered yes to any of these questions, then Aldi's Gift Card is going to be the perfect present for them!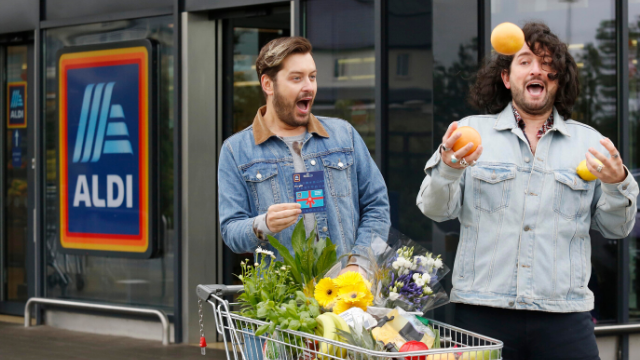 Customers will be able to purchase Gift Cards online with free postage and packaging, and in store, from a value of €10 to €100. The Gift Card is redeemable at the till. Customers will then receive a receipt, which will show the amount paid via the Gift Card and the remaining credit balance on the card. Gift cards can be purchased here.
To be in with a chance of winning a €100 Aldi Gift Card simply answer the question below. Competition closes on August 2nd and winners will be contacted by email.