Jason Voorhees is making a return to the big screen as a reboot for 'Friday The 13th' enters the works. The project has reportedly been inspired by the new 'Halloween' movie, which has been earning rave reviews and big box office success.
Last weekend, 'Halloween' made over $70 million in the box office. It broke the records for biggest horror movie opening with a female lead, biggest movie opening with a female lead over 55, second biggest October movie opening ever, and biggest 'Halloween' opening ever.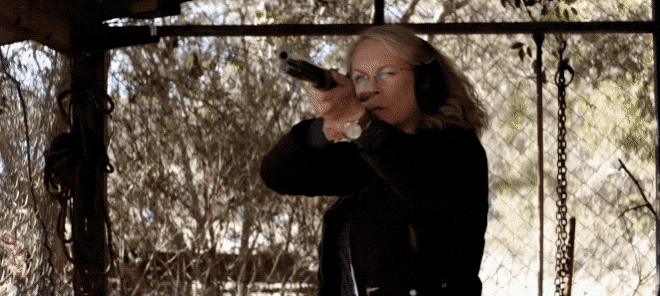 A new version of 'Friday The 13th' had been in the works for a while. It was shut down by Paramount last year just before it was due to kick off shooting with Breck Eisner calling the shots.
A new group of producers, which includes sports star-turned-movie mogul LeBron James, are now looking to put the reboot back on track.
Bloody Disgusting reports that avowed horror fan LeBron and his Springhill Entertainment company are in talks with Vertigo Entertainment (the producers of 'IT') to work on a new instalment of the franchise.
 

View this post on Instagram

 
They're also in talks with current rights holder and original screenwriter Victor Miller.
It's still early days, with no director or writer attached just yet.
LeBron has proven impressive as a movie producer, managing to get the sequel to 'Space Jam' up and running.
 

View this post on Instagram

 
The original 1980 horror was directed by Sean S. Cunningham and set at the fictional Crystal Camp Lake. It saw a group of young counsellors picked off one-by-one by Jason's mother, who was enacting her revenge on the youngsters after her son drowned at the camp while none of them were watching him.
https://www.youtube.com/watch?v=SYZn8yWWjXQ&t=5s