You might think back to Dirty Dancing and remember it as a saucy, steamy film about dancing and Patrick Swayze's abs, but there was a real, dramatic storyline going on. You had illegal abortions, Ayn Rand and class structures in 1960's America - it wasn't just two hours of that Lover Boy scene, y'know...
PATRICK SWAYZE - 'Johnny Castle'
With Dirty Dancing being an instant success, it galvanised Swayze's status in the late 80's and early 90's as a heart-throb and even gained him a Golden Globe nomination for Best Actor for the role of Johnny Castle. He went on to star in cheesy-classics Road House, Ghost and our favourite, Point Break. As well as this, Swayze was a keen breeder of Arabian horses and put his career on hiatus during the 90's to devote his time to his. However, in late 2008, he was diagnosed with pancreatic cancer and died shortly after. He was survived by his wife of 35 years, Niemi Swayze.
JENNIFER GREY - 'Frances "Baby" Houseman'
After the huge success of Dirty Dancing, Jennifer Grey's career seemed to catapult her straight into the A-List. For some reason, however, it just didn't happen for her. Why's that, you ask? In 1989, two years after Dirty Dancing was released, she had plastic surgery on her nose - which, by all accounts, was a complete success. It did, however, render her almost unrecognisable as her nose was one of the most recognisable features of her face. She's admitted as much in many interviews, too. Her most well-known acting role since Dirty Dancing was playing Mindy in Friends, Rachel's best friend who would later marry her almost-husband, Barry. She was, however, a contestant and then later a judge on US Strictly Come Dancing - which is nice, we guess.
JERRY ORBACH - 'Dr. Jake Houseman'
Although his role in Dirty Dancing would you have believing he hated music and dancing, Jerry Orbach made his early career on Broadway musicals and is more well-known to US audiences as a singer / dancer than anything else. His best-known roles since Dirty Dancing were TV's Law & Order where he played Detective Lennie Briscoe and Disney's Beauty & The Beast where he played Lumiere - that's the candle. Orbach passed away in 2004 at the age of 69.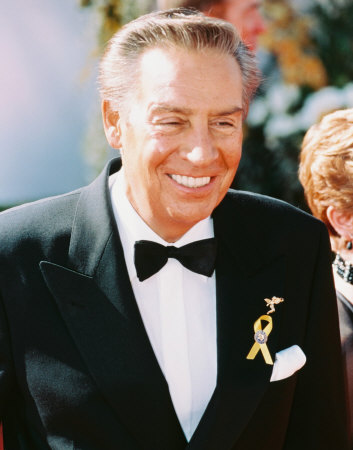 CYNTHIA RHODES - 'Penny Johnston'
Playing Penny, the young dance partner who becomes pregnant and has an illegal abortion, was Cynthia Rhodes' biggest on-screen role. Her last film role was in 1991 for Curse of the Crystal Eye, a straight-to-video Indian Jones rip-off. Instead, Rhodes made her career out of dancing and dance instruction and appeared in a number of music videos down through the years.
KELLY BISHOP - 'Marjorie Houseman'
Although younger people may only know her as the mother from Gilmore Girls, Kelly Bishop played Baby's mother in Dirty Dancing. Most recently, she turned up in an episode of The Good Wife and short-lived drama series Bunheads.
JANE BRUCKER - 'Lisa Houseman'
Playing Baby's sister, actress Jane Brucker had a number of small roles in TV shows throughout the 90's, including Ellen and Doctor Doctor. As of now, her last role was in 2006 in a TV movie with Luke Perry called Dishdogz. Yeah.