One the Woman
2021
Drama | Comedy
A corruption inspector suddenly inherits a great fortune. In this mystery, she tries to regain her memory.
First Season: Season 1
(2021)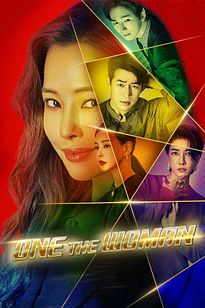 Yeon Ju is an elite prosecutor who started from the bottom. Although known as the best in corruption investigations for the Supreme Prosecutor's Office, she suffers amnesia after a car crash when chasing a suspect. As she wakes, she finds herself being Kang Mi Na, the daughter-in-law of the conglomerate Hanju Group. Before her disappearance, Mi Na was a troublemaker born out of wedlock. Now sitting in her position, Yeon Ju is not able to hide her rough and outspoken nature. She then meets Seung Wook, a conglomerate who visits his first love Mi Na to reveal the truth of his father's death.