The 10 best TV shows of 2022
It turns out there was a lot to love on the box this year, and making a list of 10 titles to pick was more difficult than ever.
This was a huge year for scripted TV. In our list of the best TV shows of 2022, there's a nice mix of sci-fi, fantasy, drama, and comedy - but there's pretty much one big through-line in each of them: mayhem.
This was a year that escapist television really came to our rescue after a difficult number of years, and we ate it up with our eyes by clocking up huge viewing numbers right across the board.
Here's our list of the best TV shows of 2022. Which ones made yours?
10

'The Sandman' (Netflix)

2022 was a year that fantasy series really, truly came into their own, and 'The Sandman' is one of the finest examples of escapist television this year. Under the expert guidance of comic book creator Neil Gaiman, Netflix was able to streamline this mind-bending and rich anthology into a cohesive and beautiful series full of characters that each had their own defining outlook on the world in which they lived - or survived - in. It may not have been everyone's cup of tea for its slower pace, but at the same time, this is where the series is most successful. 'The Sandman' fleshes out each character and their connection with Dream (Tom Sturridge), and what they plan on doing next to make this God's job even trickier.
9

'The Boys' Season Three (Prime Video)

2022 was a year that many franchises returned to our screens, and 'The Boys' season three stole the spotlight in June with that explosive opening episode and a cameo appearance from none other than Charlize Theron. The biggest news going into season three was the addition of 'Supernatural' star Jensen Ackles as Soldier Boy, and thankfully his commanding presence slotted into the chaos just as naturally as Homelander's head being up his own arse. Season three really upped the ante in terms of storyline revelations and being one big satire on the American state of affairs, pushing the absurdity and the goriness to a whole new level.
8

'Bad Sisters' (Apple TV+)

The prick! There's a lot to love in Sharon Horgan's witty and dark take on one family's purge of their least-favourite in-law. If we were to make a list of the best TV villains of the year, Claus Bang's John Paul would surely be sitting on top of it with his slimy, abhorrent and downright childlike attitude towards the Garvey sisters perking him up with that greasy smile intact. Sarah Greene, Eve Hewson, Anne-Marie Duff, Eve Birthistle and Horgan will be back for more dips at Forty Foot in the future - but who will be on the receiving end this time?
7

'The White Lotus' (Sky & NOW)

Honestly, we don't there to ever be a day when 'The White Lotus' franchise ceases to exist. The Mike White creation had a lot of pressure to deliver a worthwhile follow-up to last year's first season of rich snobs on holiday, and season two has managed to deliver on the high-stakes drama with heaps more paranoia, tension and sexiness that you need an Aperol Spritz in-hand just to calm you down. The cast of Jennifer Coolidge, Aubrey Plaza, Theo James and Michael Imperioli will all presumedly pick up nominations once award season rolls around, so if you haven't checked into 'The White Lotus' just yet, get watching.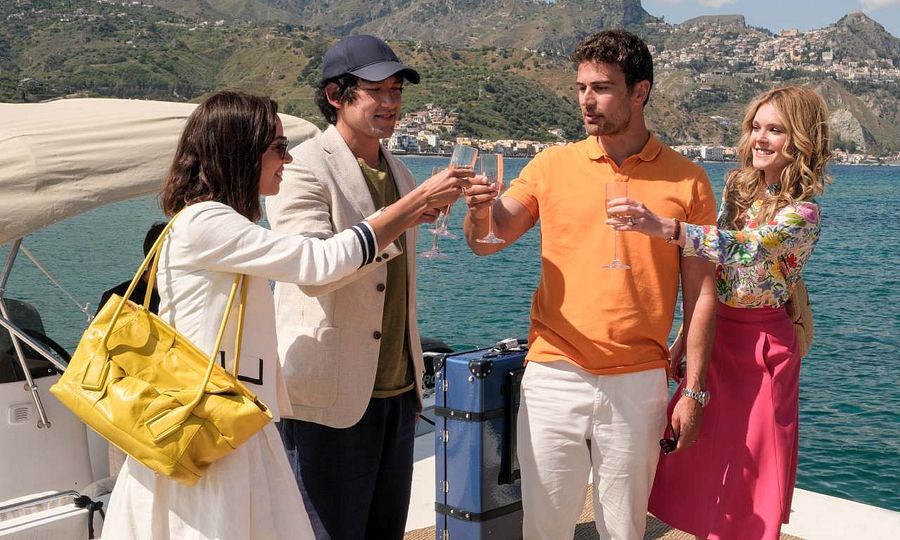 6

'House of the Dragon' (Sky & NOW)

'House of the Dragon' swooped in and shit all over 'The Lord of the Rings: The Rings of Power' release date - and it worked. Having two tentpole medieval-esque franchises go neck and neck around the same time meant that one was obviously going to overtake the other. For us, it was the 'Game of Thrones' prequel series. While it wasn't a perfect series by any means (confusing jumps in time/those night scenes/it's difficult to know who to root for), it was a lot more engaging than its competition. And to be honest, we didn't expect to love the series as much as we did, especially off the back of the biggest disappointment that was 'Game of Thrones' season eight. You have our attention George R. R. Martin and HBO, now keep the momentum going and the war raging for three more seasons - max!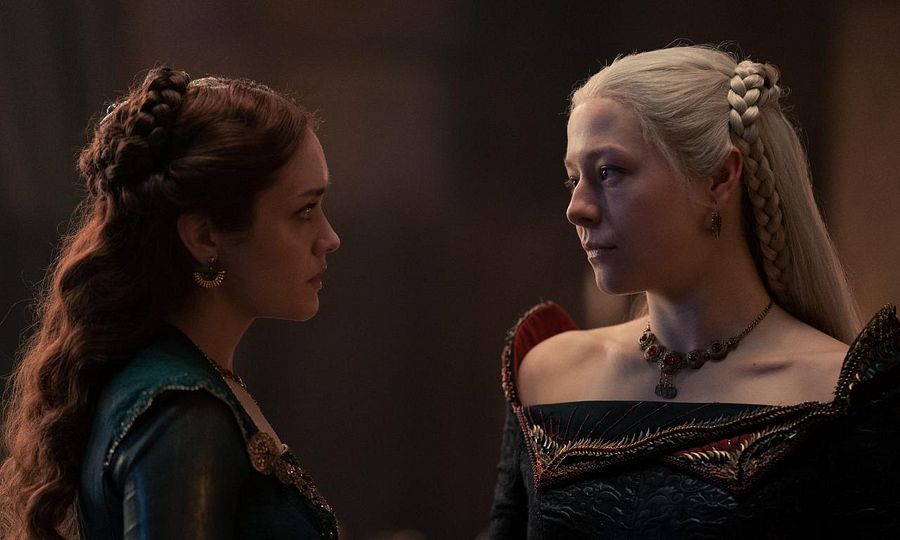 5

'Stranger Things' Season Four (Netflix)

No one - NO ONE - could have predicted the sheer pop culture phenomenon that 'Stranger Things' season four brought with it. We had drama, demogorgons, deaths, near-deaths, resurrections (both in the form of Jim Hopper and Kate Bush), and finally the introduction of the big bad of the entire franchise, all squished into a minuscule runtime of 13 hours. No pressure, season five, but you better deliver on bulking out that storyline so that it all makes sense in the end. One of our favourite sci-fi's of the last few years deserves to end with a bang.
4

'Heartstopper' (Netflix)

When we began watching 'Heartstopper', we didn't realise how much of a following the comic series had online. We began to watch, we warmed to the characters, we liked the storyline. It's all super cute. Sometimes it's nice to have something like 'Heartstopper' to watch in amongst the mayhem and the seriousness of other shows. It's like a sweet little hug from a friend, and we honestly can't wait to see the future series unfold. More of this, please!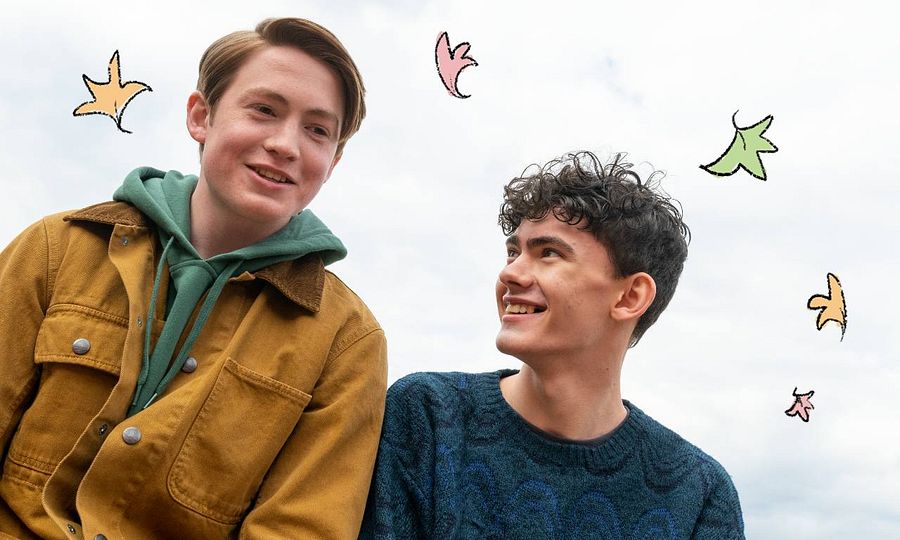 3

'Severance' (Apple TV+)

'Severance' may have flown under your radar this year, but take it from us - it's a definite must-watch. The story is based on the concept of being able to leave your 9 to 5 working memories, well, at work by undergoing a sketchy "severed" medical treatment and then living your normal life on the outside without any worry. Adam Scott leads the pack as straight-laced Mark, but when his colleague is replaced by new co-worker Helly (Britt Lower), the lines between his working life and his personal life begin to blur. Add in Patricia Arquette as Mark's overbearing boss Harmony, with John Turturro and Christopher Walken as his inquisitive co-workers and 'Severance' is one of this year's best workplace shows of the year.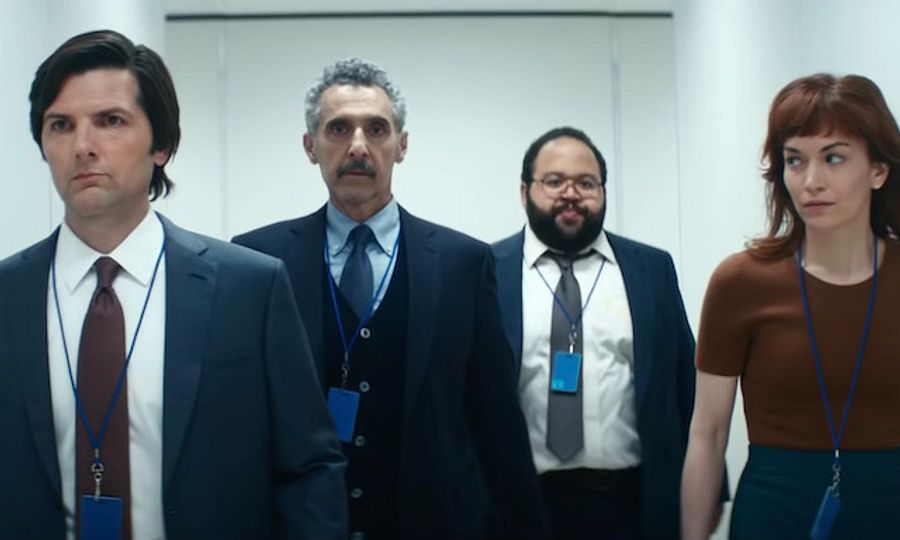 2

'Pachinko' (Apple TV+)

Apple TV+ has quietly been releasing some of the best TV series of late (for the most part at least), and this transcending show deserves your undivided attention. Intimate and heartwarming, this is a time-hopping story like no other as it spans decades, showcasing snapshots of different moments that happen with a South Korean family. Weaved with incredible tenderness and stunning visuals, the series has the indescribable feeling of impacting you after you've switched off - a feat not that many TV series can brag about these days. There's even a second season on the way, which is music to our ears.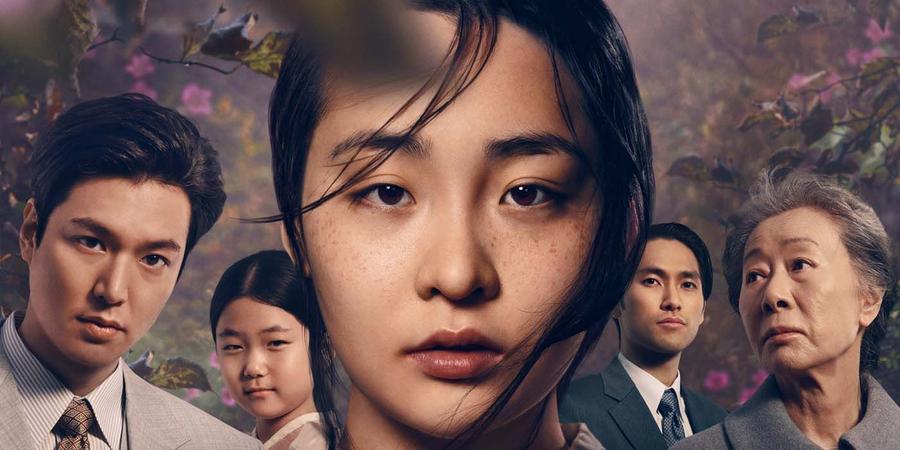 1

'The Bear' (Disney+)

It's hard to describe 'The Bear'. It's like a delicious piece of brie cheese that you cut perfectly, slathering it on a fancy cracker, topping it with a sprinkle of black pepper and a drop of honey - only for it to fall as it makes its way to your mouth, splattering across the floor and making a mess. But then the two-second rule kicks in, you pick it up, wipe off the dust and eat it anyway.

In the nicest way possible, 'The Bear' is a mess of a series. It's so crusty, it's so real. The range of scenarios, the high quality of writing and the break-neck speed that all of this happens is just a wonder to behold. There has been a sharp rise in the number of kitchen-based drama series and films sprouting up in recent years, and 'The Bear' should be the blueprint for any others going forward.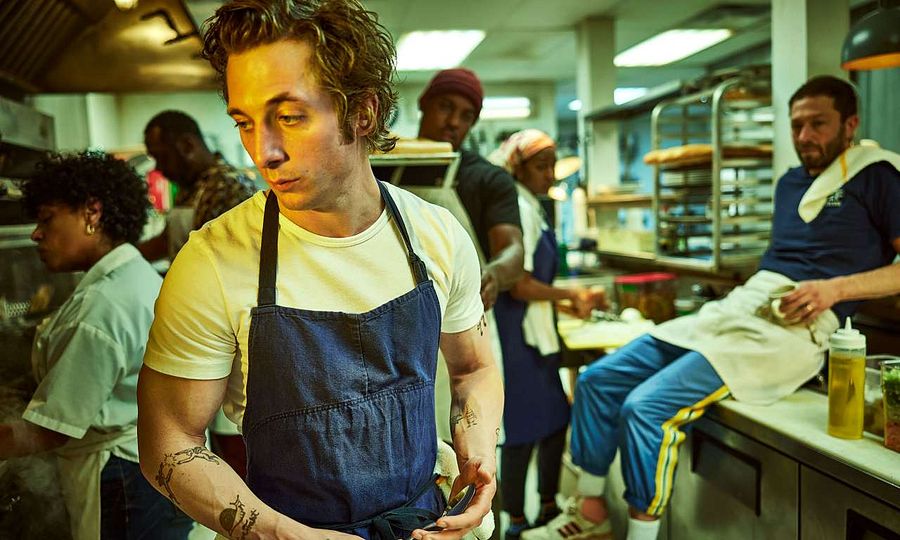 Honourable mentions that didn't make our best TV shows of 2022 list: 'Andor' (Disney+); 'Derry Girls' season three (Channel 4); 'Under the Banner of Heaven' (Disney+); 'A Friend of the Family' (Peacock); 'Welcome to Wrexham' (Disney+); 'The Midnight Club' (Netflix); 'Ozark' (Netflix); 'The Rehearsal' (Sky & NOW); 'Hacks' season two (Sky & NOW); and 'Lord of the Rings: The Rings of Power' (Prime Video). Sorry, Amazon, the series started strong but it just didn't reach the heights we were expecting, with forced dialogue and tedious middle episodes.