It's coming into that time of year once more when all you really want to do is batten down the hatches and have some cosy nights in with a new show or a movie. So you are probably wondering what the Netflix gods have in store for you in your hour of need this month.
Well, there's plenty, you will be happy to hear. There's the much-anticipated 'Breaking Bad' movie 'El Camino' as well as Paul Rudd's new comedy series 'Living with Yourself' starring our own Aisling Bea.
Take a look at the best of what's in store this October on Netflix below:
NETFLIX ORIGINAL TV
Big Mouth: Season 3 - 04/10/2019
In Season 3, 'Big Mouth' focuses on what's like to be going through puberty now. The show continues exploring human sexuality and everything around it, tackling issues such as cell phone addiction, female anger, the vast spectrum of sexuality, Adderall abuse, dick pics, toxic masculinity, and of course "how to have an orgasm." As the end of seventh grade rapidly approaches, Thandie Newton shakes things up as Missy's new Hormone Monstress, and Ali Wong joins the cast as a new student who makes everyone at Bridgeton Middle question their sexuality. The season culminates with a superhero showdown that brings long simmering tensions to a head and tests even the strongest friendships.
Raising Dion - 04/10/2019
This will be a good one for families. 'Raising Dion' follows the story of a woman named Nicole (Alisha Wainwright), who raises her son Dion (newcomer Ja'Siah Young) after the death of her husband, Mark (Michael B. Jordan). The normal dramas of raising a son as a single mom are amplified when Dion starts to manifest several mysterious, superhero-like abilities. Nicole must now keep her son's gifts secret with the help of Mark's best friend Pat (Jason Ritter), and protect Dion from antagonists out to exploit him while figuring out the origin of his abilities.
Rhythm + Flow - 09/10/2019
Judges Cardi B, Chance the Rapper and T.I. search for the next breakout hip-hop star in this music competition series. Starting October 9, new episodes of Rhythm + Flow will roll out each Wednesday, with different phases of the competition featured across 10 episodes.
Haunted: Season 2 - 11/10/2019
In an all-new season of true-life terror, real people recount unsettling run-ins with demons, ghosts and more, as told via dramatic re-enactments.
Insatiable: Season 2 - 11/10/2019
Amidst more pageant competitions, Patty and Bob each grapple with their own guilt and personal issues as the victims keep piling up around them.
There's no stopping Aisling Bea these days, with her Channel 4 sitcom 'This Way Up' winning rave reviews and now she is co-starring alongside Paul Rudd in 'Living with Yourself'. The comedy will mark Paul Rudd's first leading role in a television series, and he's going big by actually having two roles in it. Yep, he plays a guy called Miles who undergoes a unique spa treatment that promises to make him a better person. However, he finds he's been replaced by a new and improved version of himself. Miles finds he must fight for his wife (who Aisling Bea plays), his career, and his very identity.
Daybreak - 24/10/2019
A post-apocalyptic comedy-drama that follows a teenage outcast searching for his lost love in a world full of zombies and Mad Max-style gangs. Matthew Broderick also stars.
Prank Encounters - 25/10/2019
Gaten Matarazzo ('Stranger Things) hosts the hidden-camera show which plays "terrifying and hilarious pranks" on job seekers taking part in their first day. Their was initially some backlash over this premise but Matarazzo released a statement saying that everyone involved "were fully aware it was going to be a one-day gig going in, nobody was promised a part-time or full-time job, and everybody was compensated".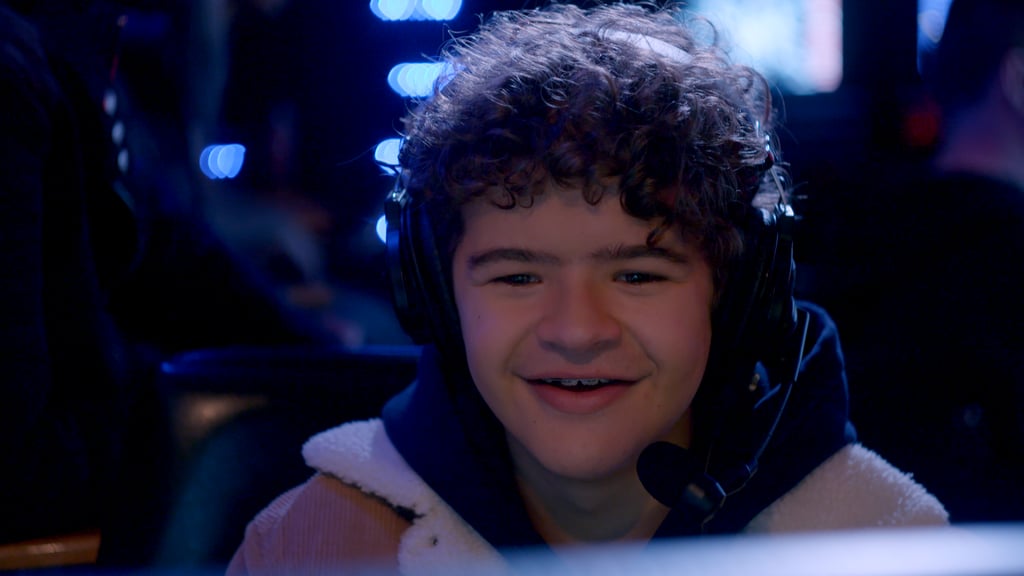 My Next Guest with David Letterman and Shah Rukh Khan - Coming Soon
The late-night king interviews the king of Bollywood, celebrated Indian actor Shah Rukh Khan.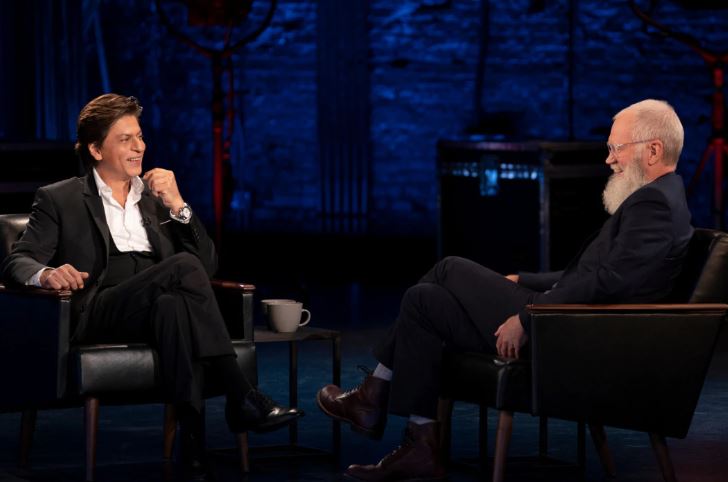 The Kominsky Method: Season 2 - 25/10/2019
We quite enjoyed the first season of this Chuck Lorre comedy starring Michael Douglas and Alan Arkin and are looking forward to seeing what season 2 has to offer. This outing will see Sandy (Douglas) meeting and bonding with his daughter's new boyfriend (guest star Paul Reiser) who is uncomfortably close to Sandy's age. Meanwhile, Norman reconnects with an old flame from his youth (guest star Jane Seymour) and after fifty years, they decide to start again.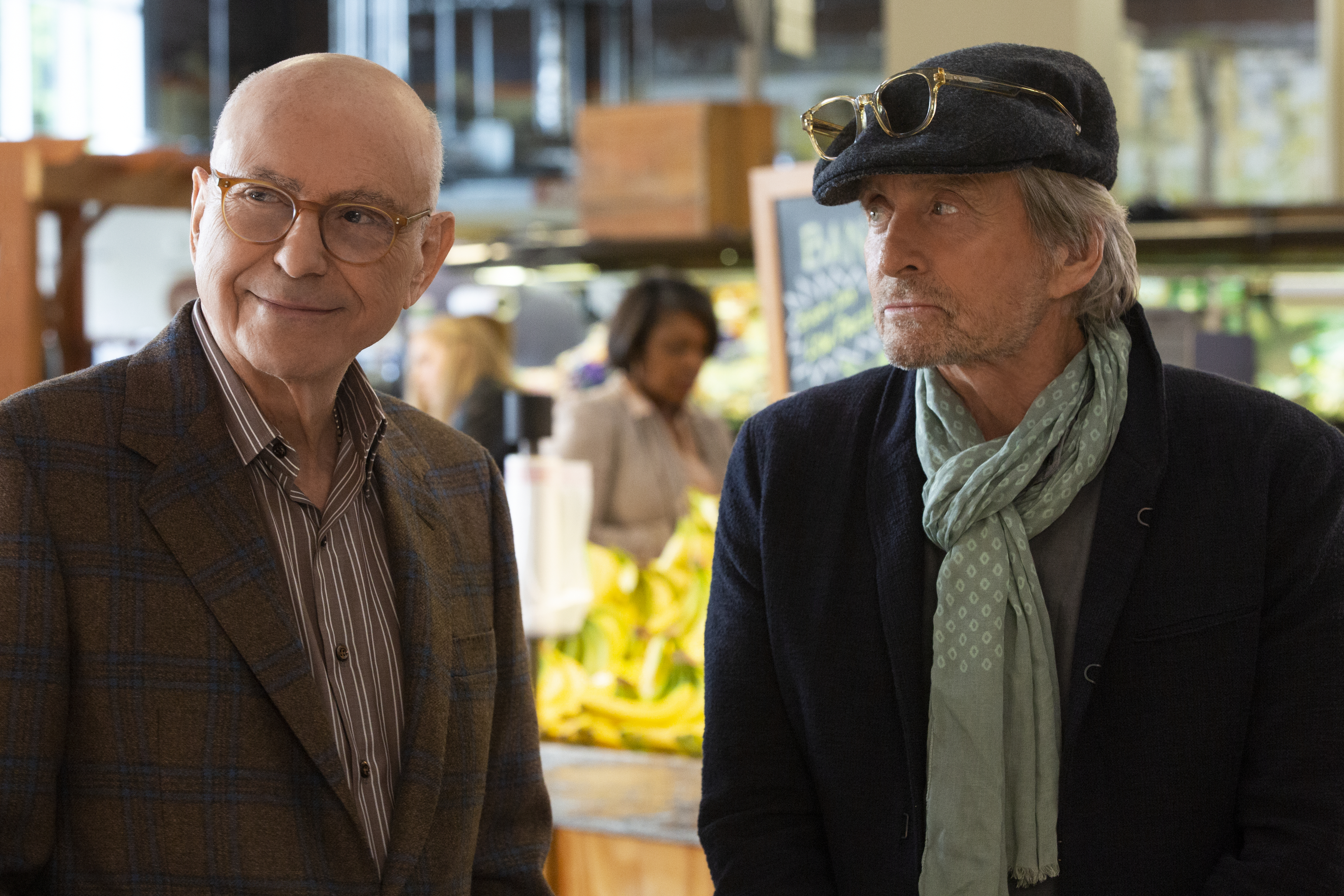 Pose: Season 2  - 30/10/2019
Season 2 of the drama that explores New York City's ball culture in the 1980s, with its downtown social and literary scene and the rise of the yuppie milieu.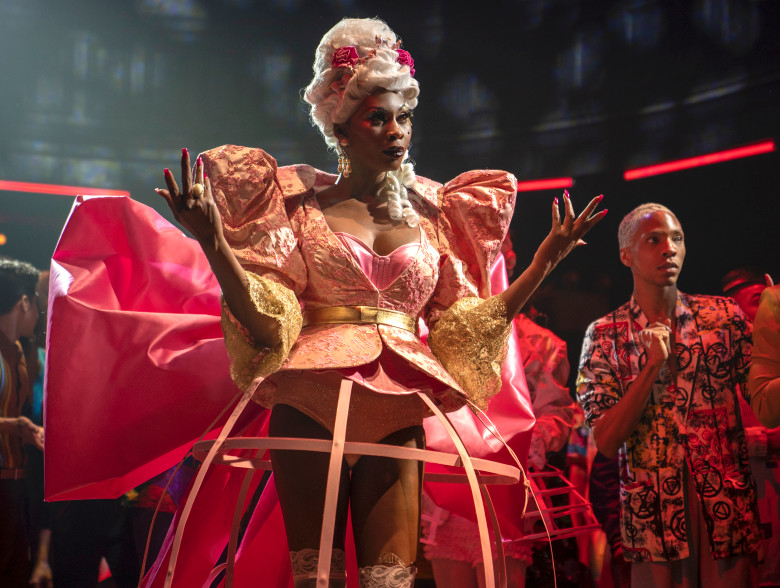 WEEKLY EPISODES
Riverdale: Season 4 - 10/10/2019
Dark teen series Riverdale returns for its fourth season, now with its teenagers getting ready for senior year.
The Good Place: Season 4 - New Episodes Weekly from 27/09/2019
The comedy about life, death and the afterlife returns for its fourth and final season.
NETFLIX ORIGINAL FILM
In the Tall Grass - 04/10/2019
After hearing a young boy's cry for help, a sister and brother venture into a vast field of tall grass in Kansas but soon discover there may be no way out…and that something evil lurks within.
Written and directed by 'Breaking Bad' creator Vince Gilligan, the Netflix Television Event 'El Camino: A Breaking Bad Movie' follows fugitive Jesse Pinkman (Aaron Paul) as he runs from his captors, the law and his past. We really hope this film doesn't dilute what was one of the best TV show endings we've seen, but we are quietly optimistic Vince Gilligan has this all in hand.
Eli  - 18/10/2019
This new Netflix horror comes from Irish director Ciarán Foy and follows the story of a young boy plagued with an unknown, debilitating illness that requires him to live completely sealed off from the outside world. After exhausting every option, his parents put their trust – and his life – in the hands of a doctor whose experimental, cutting edge treatments may hold Eli's last hope. As Eli undergoes the tremendously intense process that could potentially cure him, he begins to be haunted by experiences that make him question who he can trust.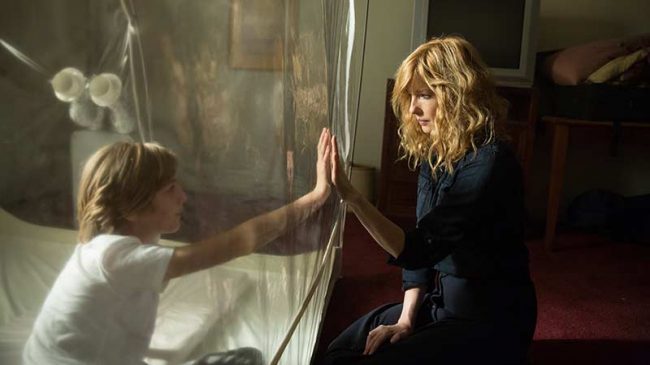 The Laundromat - 18/10/2019
The one and only Meryl Streep stars in this upcoming Netflix release which you can also currently catch in cinemas. When her idyllic vacation takes an unthinkable turn, Ellen Martin (Streep) begins investigating a fake insurance policy, only to find herself down a rabbit hole of questionable dealings that can be linked to a Panama City law firm and its vested interest in helping the world's wealthiest citizens amass even larger fortunes. The charming — and very well-dressed — founding partners Jürgen Mossack (Gary Oldman) and Ramón Fonseca  (Antonio Banderas) are experts in the seductive ways shell companies and offshore accounts help the rich and powerful prosper. They are about to show us that Ellen's predicament only hints at the tax evasion, bribery and other illicit absurdities that the super-wealthy indulge in to support the world's corrupt financial system.
Dolemite Is My Name - 25/10/2019
Academy Award nominee and Golden Globe winner Eddie Murphy portrays real-life legend Rudy Ray Moore, a comedy and rap pioneer who proved naysayers wrong when his hilarious, obscene, kung-fu fighting alter ego, Dolemite, became a 1970s Blaxploitation phenomenon.
NETFLIX ORIGINAL COMEDY
Nikki Glaser: Bangin' -  01/10/2019
Following her popular set on Season 1 of Netflix's 'The Standups', Nikki Glaser is back with her first hour-long Netflix original comedy special, 'Bangin''. Nikki keeps the audience at the edge of their seat as she delves into taboo topics like sex and... sex. The gloves are off as she pushes back at the unreal sexual expectations women face with her hilarious, no-holds-barred style.
Deon Cole: Cole Hearted - 08/10/2019
Chicago's own Deon Cole heads up his first hour-long Netflix original comedy special, 'Deon Cole: Cole Hearted'. Doubling down on his unrestrained and engaging set from the Netflix stand-up comedy series, 'The Standups', Cole beta tests bottomless jokes about offering mints to strangers, dining while Black, post-sex salutations and the preservation of comedy as the last raw form of expression.
Jenny Slate: Stage Fright - 22/10/2019
Comedian and actress Jenny Slate's first Netflix original comedy special 'Stage Fright' gives the audience an inside look at the comedian's world. Interspersed within her stand-up set, Jenny shares personal clips of her childhood and interviews with her family in an intimate look at her life. Launching globally on October 22, Jenny overcomes her stage fright while telling stories about her visit to a midnight Catholic Mass and the ghosts that haunted her childhood home.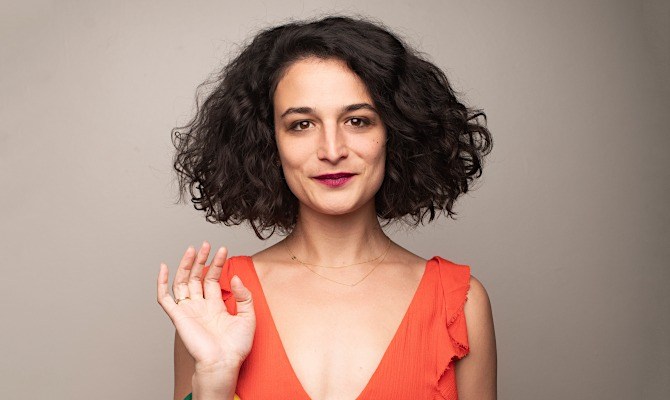 Park Na-rae: Glamour Warning - 16/10/2019
Korea's beloved comedian and favourite big sister figure talks sex, relationships and celebrity life. And she's sassier and dirtier than ever before.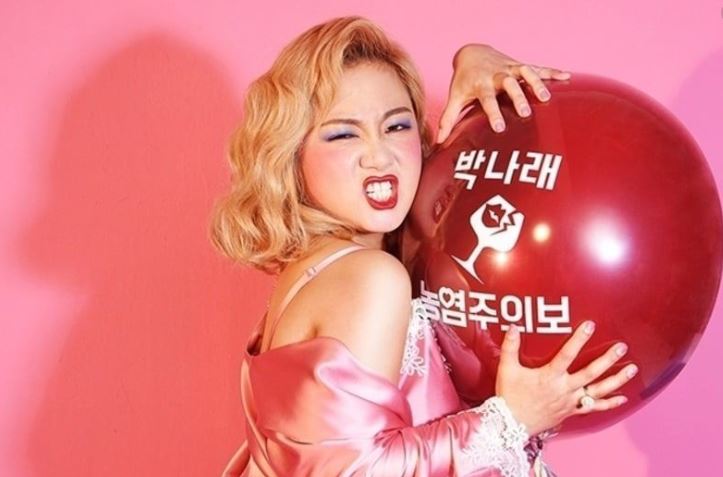 Arsenio Hall: Smart & Classy - 29/10/2019
Actor, talk show host, producer, and comedy legend Arsenio Hall makes his Netflix comedy special debut with' Smart & Classy'. Over the course of his illustrious career entertaining audiences around the world, Arsenio reflects on stand-up in today's political climate, Coming to America, winning 'Celebrity Apprentice', his favorite drug, and more.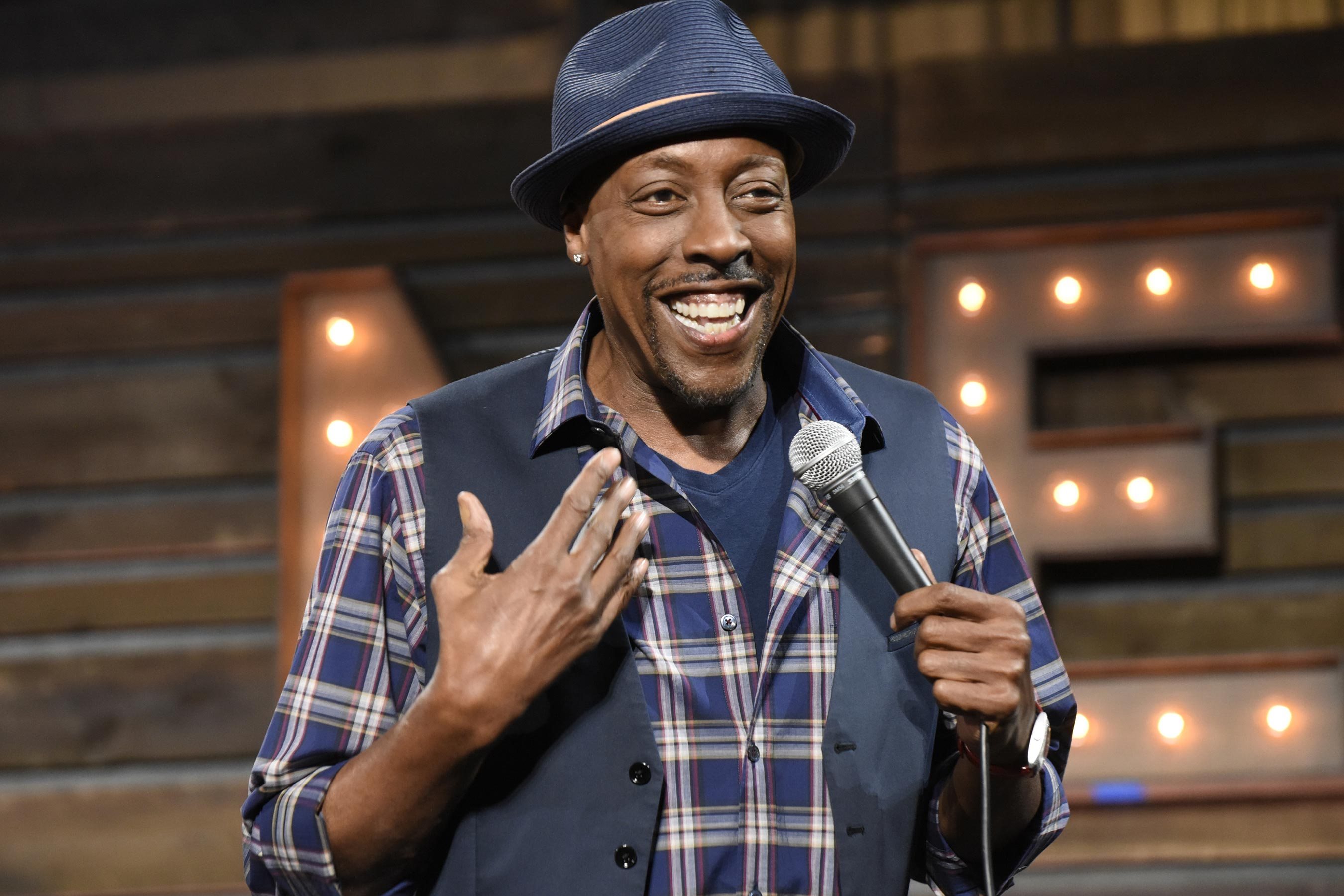 NETFLIX DOCUMENTARIES
Living Undocumented - 02/10/2019
From executive producer Selena Gomez, this documentary follows eight undocumented immigrant families who volunteered to tell their stories at great personal risk, revealing the high cost many must pay to try and live the American dream.
Rotten: Season 2 - 04/10/2019
Explore the secrets behind sugar and chocolate, the true cost of avocados and bottled water, and the changing world of wine and marijuana edibles.
Ghosts of Sugar Land - 16/10/2019
A group of suburban Muslim friends trace the disappearance of their friend "Mark", who is suspected of joining ISIS.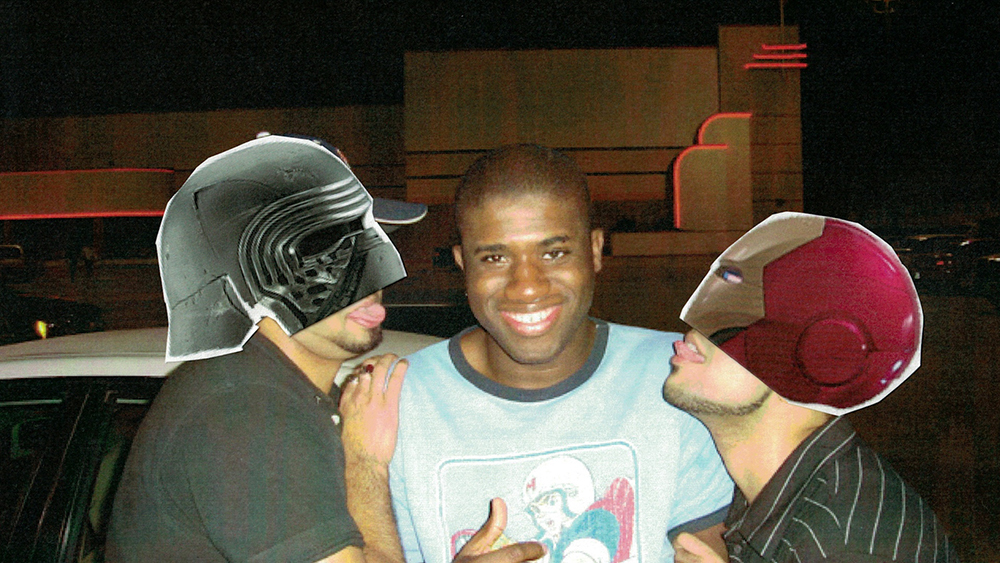 Tell Me Who I Am - 18/10/2019
After losing his memory at age 18, Alex Lewis relies on his twin brother Marcus to teach him who he is. But the idyllic childhood Alex paints is hiding a traumatic family secret that the twins must finally face together decades later.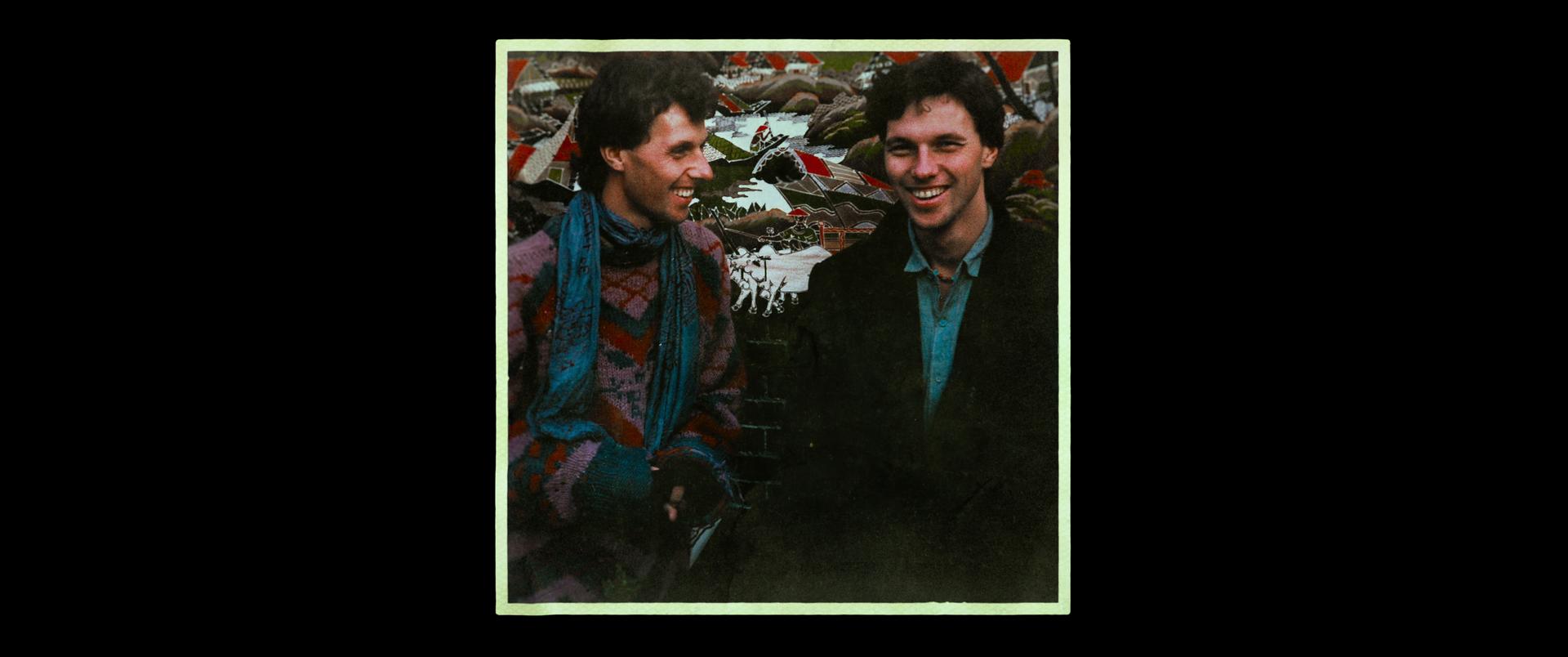 Unnatural Selection - 18/10/2019
Pioneers in gene-editing techniques and artificial intelligence confront ethical and technological challenges unlike any humanity has faced before.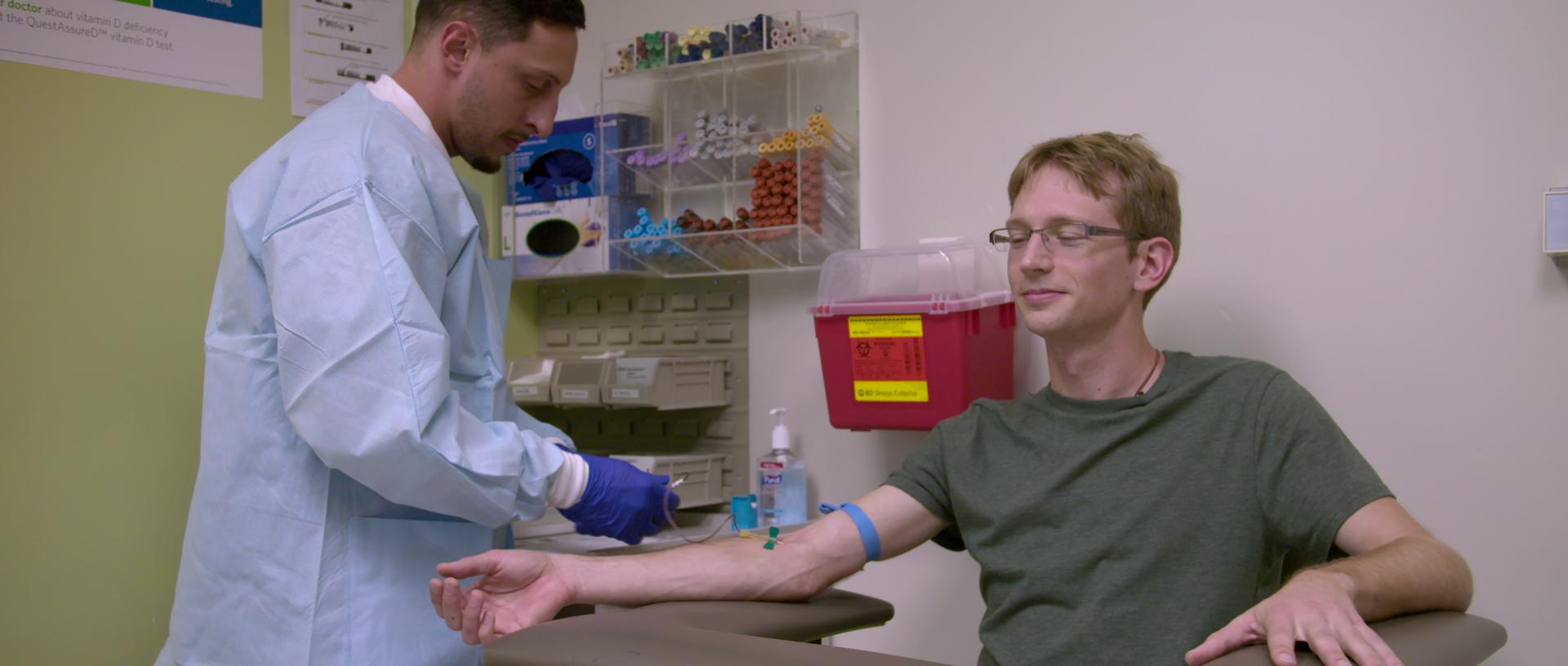 Breakfast, Lunch & Dinner - 23/10/2019
Each episode of 'Breakfast, Lunch & Dinner' will feature David Chang (host of 'Ugly Delicious') accompanied by a different celebrity guest exploring a single city, its culture and its cuisine. As the pair travels through each city, they will also uncover new and surprising things about themselves.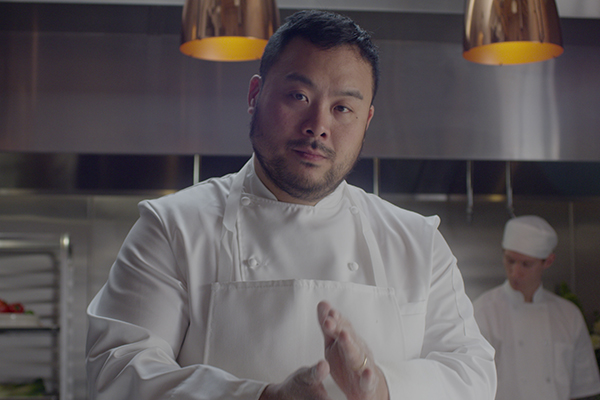 Dancing with the Birds - 23/10/2019
Some of the world's most majestic birds display delightfully captivating mating rituals, from flashy dancing to flaunting their colourful feathers.
It Takes a Lunatic -  25/10/2019
An intimate portrait of Wynn Handman, a teacher who impacted generations of actors and directors -- including Denzel Washington, Christopher Walken, Connie Britton, John Leguizamo, Aasif Mandvi, Alec Baldwin, Burt Reynolds, Joanne Woodward and many more.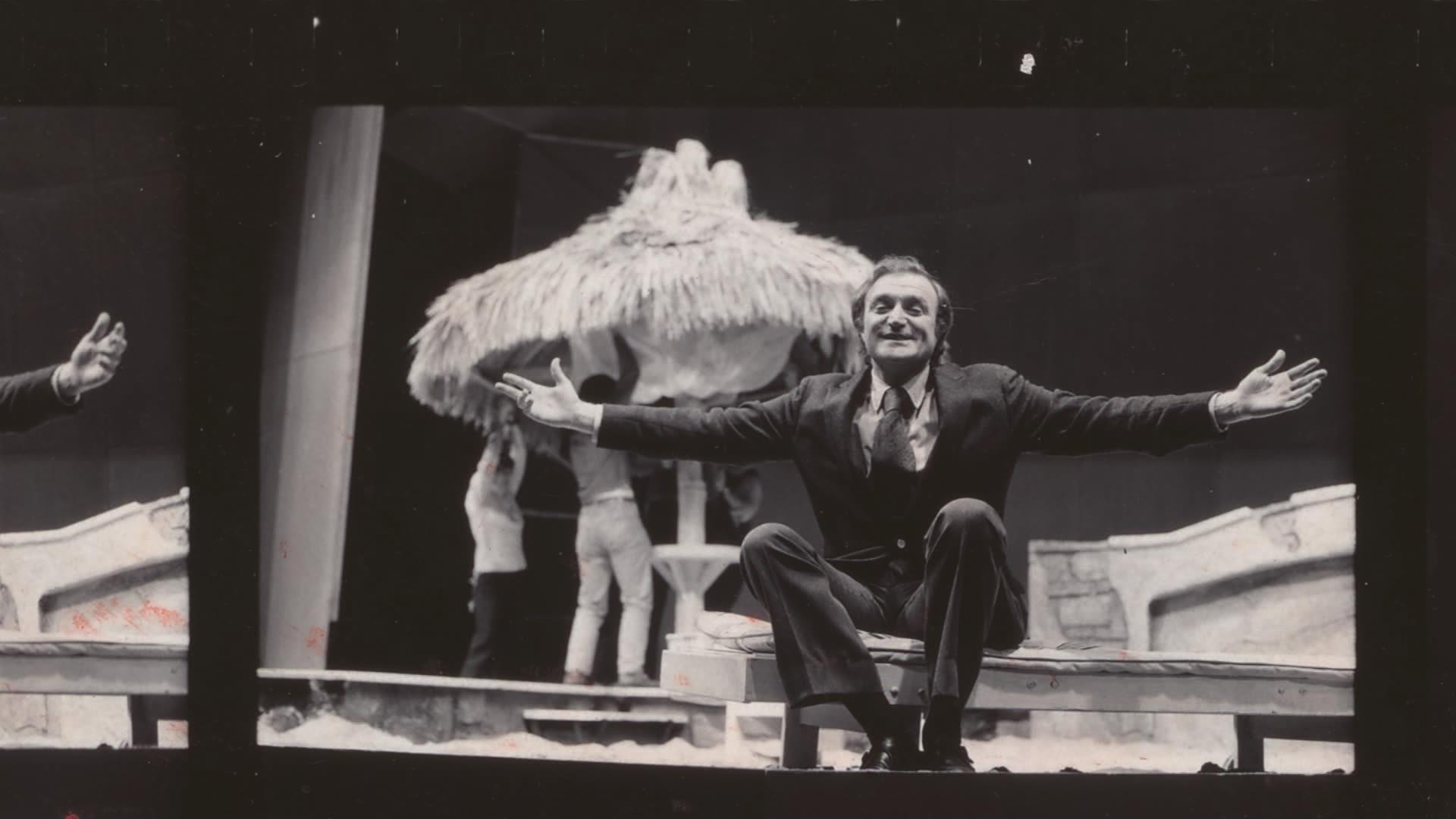 A 3 Minute Hug - 28/10/2019
This documentary captures the joy and heartbreak of families separated by the U.S.-Mexico border sharing a short but bittersweet reunion in 2018.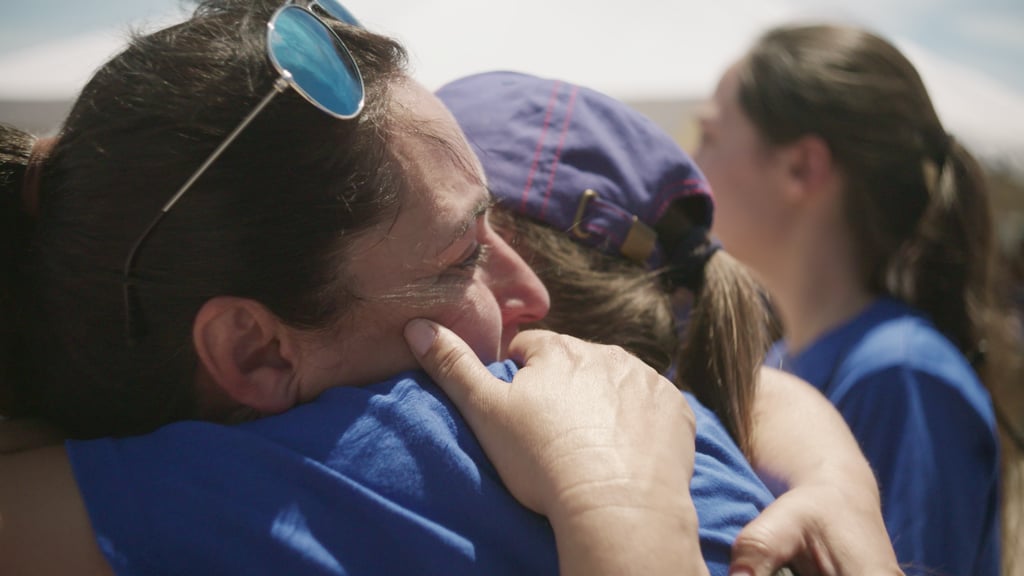 Little Miss Sumo - 28/10/2019
Banned from competing professionally, sumo wrestling champion Hiyori confronts obstacles inside and outside the ring in an attempt to change the rules of Japan's national sport - and fight gender inequality.