Netflix's 'You' has proved a hit on the streaming service last Christmas, and yes, it is coming back for more. (Read our review of 'You' here.)
The show follows bookstore manager Joe Goldberg (Penn Badgley) whose fascination for Guinevere Beck (Elizabeth Lail), a girl who walks into his shop one day, soon leads to obsession.
'You' moves from Lifetime to Netflix
A second season was actually announced by the show's former home 'Lifetime' way back in the summer, although as of December, the US broadcaster handed over full command of the show to Netflix. Speaking about the decision at the time, co-creator and co-showrunner Sera Gamble told Vulture:
"Lifetime were fantastic partners for season one and we're really grateful that they made the show with us. I understand season two didn't work for their business model. We had been talking about the show with Netflix the whole time. Internationally, the show has been a Netflix original from the get-go. We made that deal pretty early with them. So they have been creative partners for us all along and really luckily for the show and for all of us, Netflix really digs the show and wanted the show. This just feels like a really great story to tell with the Netflix model. It was always built to be extremely binge-able."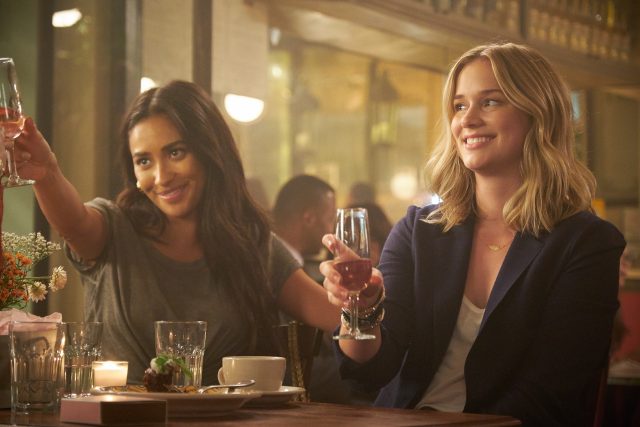 The move from cable TV to Netflix means that there will be a lot fewer restrictions on everything from episode length to what profanity can be used, but Gamble insists the show will "stay fundamentally the same".
"Yeah, we can take a few things to the next level, but I do think that we have been telling the story we set out to tell. This is the exact level of crazy we want to be at going into season two. And moving to Netflix is not suddenly going to become some crazy free-for-all where we just do the most shocking thing over and over again every episode. We don't really do shocking things for their own sake on this show. We're telling a story and we're putting a lot of thought into each move that Joe Goldberg makes. Although not having to count the number of times we say the word "fuck" will be fun."
What do we know so far about the plot of 'You' season 2?
Well, Joe is upping sticks and heading to the west coast as he leaves his glass cage in Mooneys behind for pastures new in L.A, where he has a whole new city of ladies to stalk.
The first season, as you probably know, is based on a book of the same name by Caroline Kepnes. She also has a sequel called 'Hidden Bodies', although Gamble says they are planning to "diverge a little bit more from the second book than we did from the first".
"...in order to tell that story for TV, we made some changes along the way — and every time a butterfly flaps its wings in season one, by season two there's a tsunami. We continue to discuss our creative direction with Caroline Kepnes, who wrote the book and also wrote an episode in season one. So we're thinking really deeply about how to hold onto the spirit of the second book."
Gamble also told The Hollywood Reporter in an interview: "If you look at every act of violence that he does in season one, that is potentially something that could come back and bite him.
"Part of the fun of continuing the story is that the loose ends from Joe's past are still dangling and could come back to him at anytime. He is very worried about the fact that Peach Salinger's family has hired people to investigate her alleged suicide, and there is evidence potentially still at her house from season one."
Gamble added: "Joe was taken in by a guy who had a certain type of life philosophy that really did rub off on Joe. Joe was already a teenager by the time he even met Mr. Mooney. There's a lot more to explore about Joe from earlier in his life. Those are the things we're starting to get into for season two."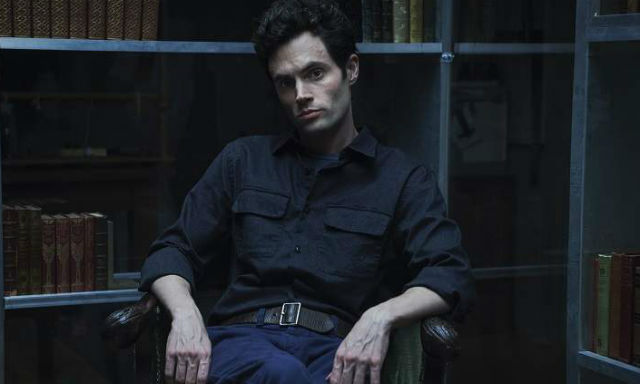 What's the story with Candace?
A lot of fans were left confused when Joe's presumed dead ex Candace rocked back up at the end of season one, particularly as that doesn't happen in the book. She is set to return in season 2 hell-bent on teaching Joe a lesson. Gamble said: "I can say she's not feeling particularly disposed to be nice to Joe. Joe wasn't very nice to her, and she's not feeling all that charitable toward Joe."
What cast members will be returning?
Penn Badgley will, of course, be back as Joe, and Ambyr Childers (Candace) but so far that's all we know for sure. There is talk of John Stamos reprising his role as the wrongly convicted Dr Nicky with Gamble saying: "It's too soon to say definitely whether John Stamos will return in season two but we have been talking a lot about the character and we're excited to keep telling that story."
*Update: 'You' season 2 casts 'The Haunting of 'Hill House' star as new love interest for Joe
When will season two of 'You' be released?
The show's Instagram page says the show is "coming soon'' and writing has already begun although no filming as of yet so it will likely be later in 2019.
*Update - 'You' season 2 will premiere on Netflix on December 26th, 2019.