'Queer Eye' has been jammers with emotional moments. It's a rollercoaster of a series, bringing you up and down and between laughing-out-loud and sobbing-your-heart-out.
The hit makeover show sees the Fab Five of Antoni Porowski, Tan France, ,Karamo Brown, Bobby Berk, and Jonathan Van Ness, transform the lives of various 'heroes' by redefining their wardrobes, grooming, diet, cultural pursuits, and home décor.
Season 3 of the series has just hit Netflix so we're looking back at the five best moments and episodes of the show so far.
5. Season 2 Episode 2 - A Decent Proposal
One of the highlights of season 2 has to be when William proposed to his girlfriend of three years Shannan. Shannan was the one who nominated William and he agreed to the makeover so he could become the man she deserves.
The episode culminated with William popping the question in the most romantic way. The couple went to a outdoor movie and before the screening a movie of him looking for the word to express his love - 'SHANNAN' - was played. He then emerged from behind the screen and got down on one knee. Must. Not. Cry.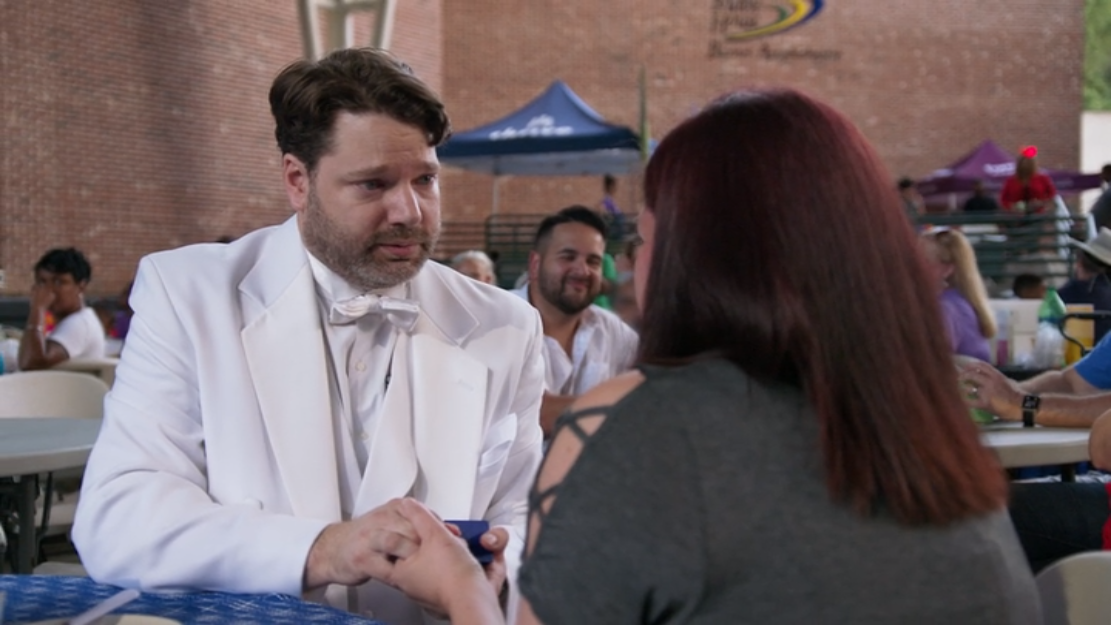 4. Season 1 Episode 3 - Dega Don't
One of the most shocking moments of 'Queer Eye' came at the start of its third episode when the Fab Five were pulled over by a police officer. Karamo was left visibly shaken by the experience. However, it did lead to him having a big heart-to-heart with the hero, Cory, also a police officer.
On a drive when they were alone, they talked about some very deep issues such as police brutality and racism. There were no easy answers by the end of the conversation, which makes it all the more poignant and genuine.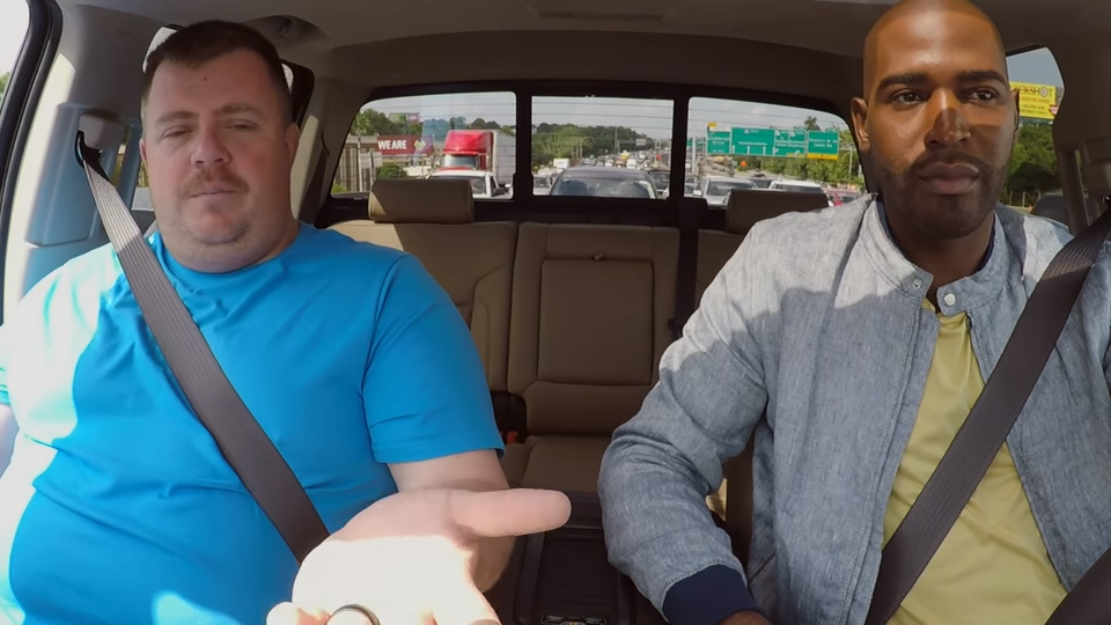 3. Season 1 Episode 4 - To Gay or Not Too Gay
Another super emotional moment of 'Queer Eye' came in the finale of the fourth episode. Hero AJ comes out to his stepmother by reading aloud a deeply personal letter that he originally wrote to  come out to his now-deceased father. During the episode, AJ relates to the Fab Five how he is struggling with his homosexual identity as he dislikes the idea of looking and acting 'too gay.'
AJ also related how his father died before he got to tell him he's gay, making the use of the letter to come out to his stepmom all the more tear inducing.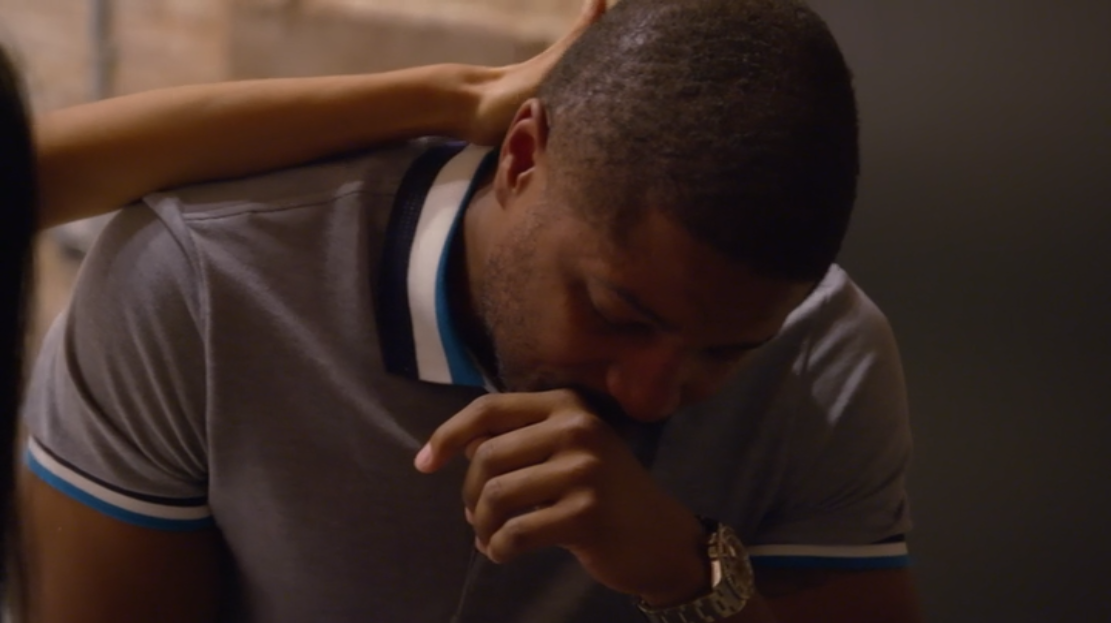 2. Season 2 Episode 1 - God Bless Gay
One of the most beloved contestants on 'Queer Eye' is season's 2 Tammye. She's so full of life and joy, and has a kind, generous spirit so it's easy to see why the whole episode is full of warmth and inspires you to adapt a spirit and attitude just like Mamma Tammye.
Her conversation with Bobby about religion and the church delivers some stirring home truths but it's Antoni breaking down crying when they're saying their goodbyes that is a particular highlight.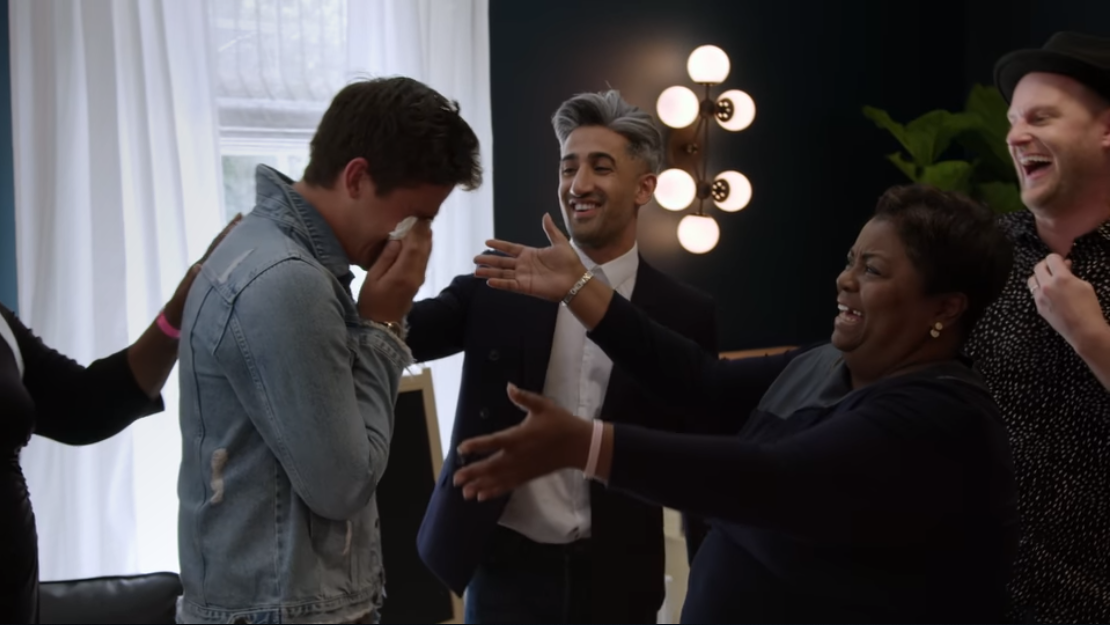 1. Season 1 Episode 1 - You Can't Fix Ugly
Nothing quite beats watching your very first episode of 'Queer Eye' and going on that moving journey. It helps that the first ever 'Queer Eye' episode revolves around Tom, who is the nicest guy ever, and deeply insecure. He calls himself fat and old, and even tells the Fab Five, "You can't fix ugly."
The conclusion of the episode sees Tom's ex wife Abby completely bowled over and impressed with the makeover. It's no time at all before the former couple are holding hands again. What makes their reunion all the sweeter is that they got re-married last year. How cute!