Netflix has an extraordinary amount of stand-up comedy specials on their streaming service available at the touch of a button, so if you're a comedy fiend and need some new picks, then you've come to the right place.
In all of the doom and gloom going on in the world these days, what better way to stick two fingers up to the happenings of the world than by making fun of it all. Join us as we choose a number of stand-up comedy specials that are sure to give you plenty of laughs along the way.
Here's our favourite stand-up comedy specials that we've chosen, available to stream on Netflix right now.
'Marc Maron: End Times Fun'
If you're thinking that the end is inevitable, then you might as well embrace it and sit down to watch comedian Marc Maron spout about it all on his newest Netflix stand-up special. In his signature raw and honest style of thought-provoking comedy, Marc embraces the importance of taking turmeric, how much easier life was before mobile phones, and the craziness of Marvel Cinematic Universe fans.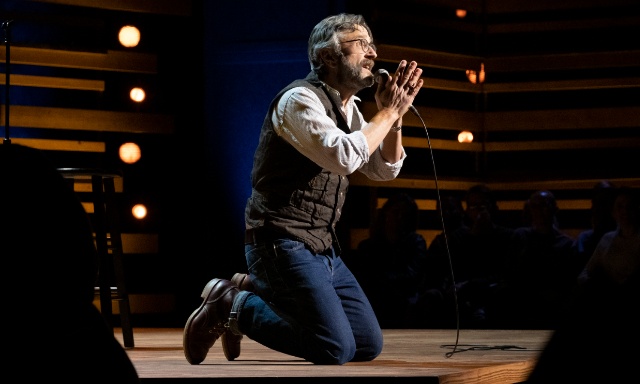 'Jenny Slate: Stage Fright'
'Big Mouth' and 'Parks and Recreation' actress Jenny Slate gets over her fear of the bright lights and the cameras while on stage by sharing with the audience clips from her childhood and interviews with her family. An intimate look into her life, the actress is well-known for her physical comedy routines which includes a story about heading to midnight mass and being haunted by ghosts.
'The Comedy Lineup'
A tale of two halves, Netflix's 'The Comedy Lineup' sees quick wit take on a whole new meaning when a group of fiercely funny comics take to the stage, each with their own 15 minute slot - enough time to make a lasting impression on us. Part one of the series sees the likes of up-and-coming comics Michelle Buteau, Phil Wang, and Tim Dillon give us a laugh, while our very own Aisling Bea is included in part two of the series.
'Taylor Tomlinson: Quarter-Life Crisis '
We've all been there (or are nearly there) - the inevitable quarter-life crisis. 25 glorious years are now in our past, and we've hopefully got at least another 75 left in us - right? Now halfway through her twenties, Taylor Tomlinson is ready to leave her mistakes behind her and is all of us as we try not to freak out around this turning point in our young lives. Taylor debuted during part one of 'The Comedy Lineup' above, so if you liked her infectious comedy style, then give her hour-long stand-up comedy special a once over too.
'James Acaster: Repertoire'
Now if you don't know the name James Acaster yet - be prepared to be introduced to his mad little world. The comedian is the least intimidating person you will ever see, while also being one of the most relatable. His four-part series on Netflix sees the comedian bring his hilarious observations right to the front, as he discusses his love of the art of a technical loophole and his opinion on just how furious the English nation really is. This is one of the best stand-up comedy specials available on Netflix.
'Fortune Feimster: Sweet & Salty'
You might recognise Fortune Feimster (what a name) from the odd comedy movie and TV show, such as 'Office Christmas Party' and 'The Mindy Project', and the comedian-turned-writer is on Netflix with her first hour-long stand-up comedy special. During her gig, the comedian recalls many of her past - from how she realised that she was a lesbian, to her family's strange relationship with the American restaurant Hooters - she herself is quite the hoot too.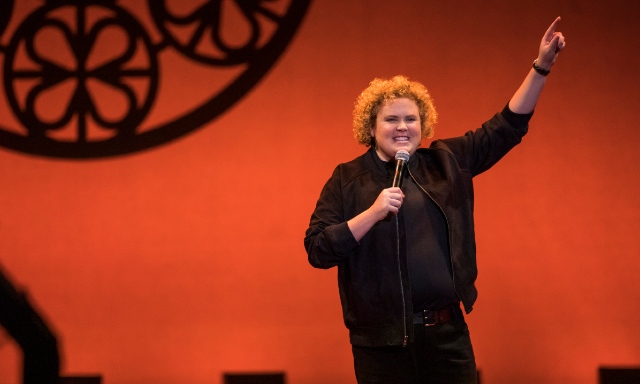 'Pete Davidson: Alive From New York'
Debuting earlier this year, the 'Saturday Night Live' cast member is beginning to spread his wings and make us all laugh in the process. If you're a fan of Davidson already, you know what to expect - best to approach his 50-minute special with an open mind as the comedian speaks what's on his incredibly complex mind for the whole audience, and you at home, to laugh it up.