'The Irishman', Martin Scorsese's much anticipated new flick has got its first official trailer just days away from its world premiere at the New York Film Festival.
The movie is jam-packed with acting legends including Robert DeNiro, Al Pacino, Joe Pesci and Harvey Keitel. The gangster flick is based on the true-crime book 'I Heard You Paint Houses' by Charles Brandt and follows the rise to power of Frank 'The Irishman' Sheeran. DeNiro plays the notorious mob enforcer while Al Pacino plays Jimmy Hoffa, the labour union leader who disappeared in 1975. Joe Pesci, meanwhile, plays Russel Bufalino, the head of the Bufalino crime family.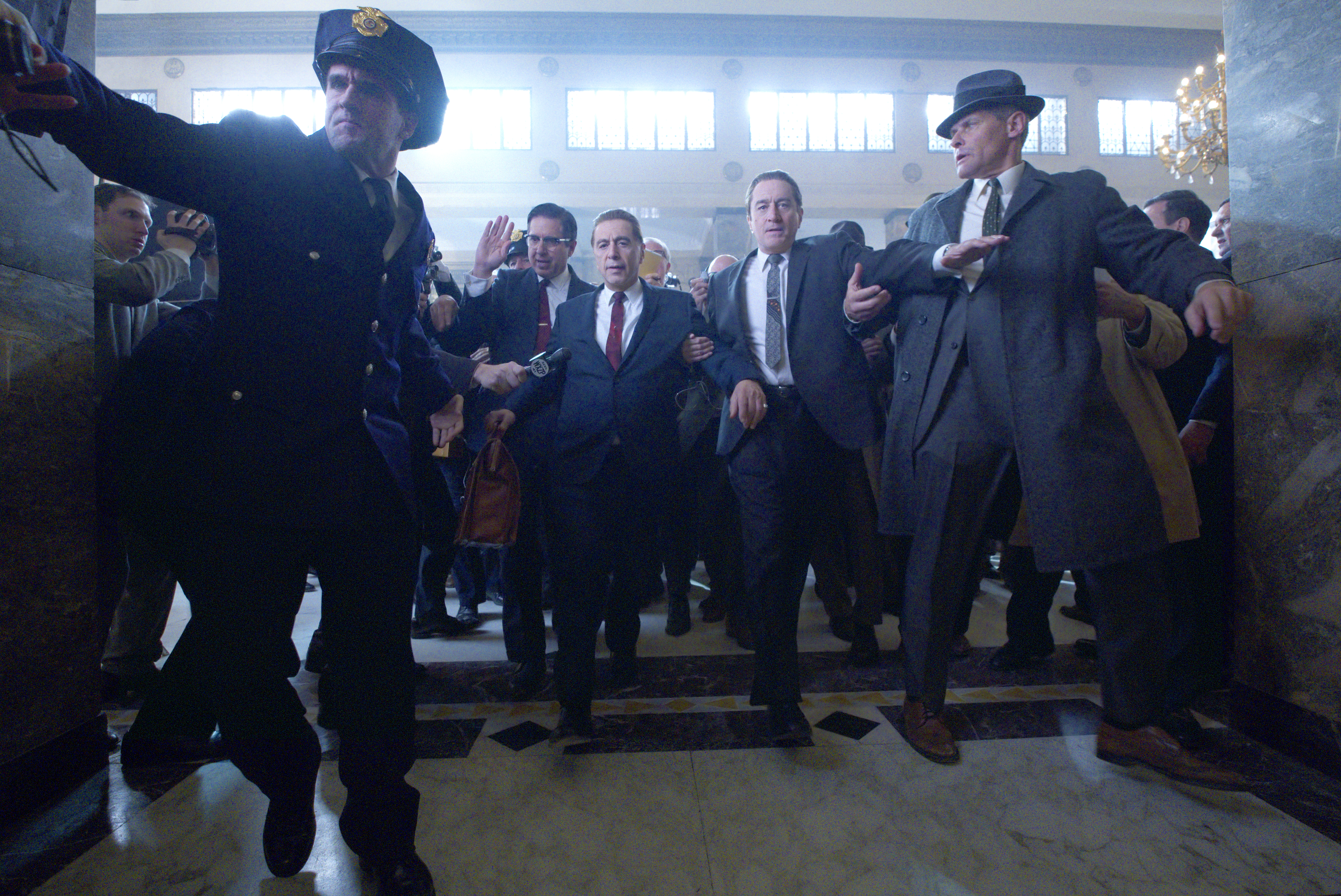 The story spans over decades and the big talking point around the movie is how Scorsese has digitally de-aged DeNiro, Pesci and Pacino at the hefty cost of $160 million, making it Scorsese's most costly picture to date. The size of the budget meant that the movie's original studio Paramount had to pull out of making 'The Irishman' with Netflix stepping in to take it on instead.
Here's hoping it was worth it.
'The Irishman' hits selected theatres on November 1st and will arrive on Netflix on November 27th.