Brought to you by:
It's hard to keep up with what's coming and going on Netflix these days so let us help you out with this weekly list. It features the best of what's arriving on the streaming service over the next seven days including new seasons of your favourite shows and the latest movies to be added.
Take a look below:
NETFLIX ORIGINAL TV
Glitch: Season 3 -  25/09/2019
More people rise from the grave and old friends become new threats as the mystery - and danger intensifies in Yoorana.
The Politician - 27/09/2019
Gwyneth Paltrow herself stars in this comedy series as the mother of Payton Hobart (Ben Platt), a wealthy student from Santa Barbara, California who has known since age seven that he's going to be President of the United States. But first he'll have to navigate the most treacherous political landscape of all: Saint Sebastian High School. To get elected Student Body President, secure a spot at Harvard, and stay on his singular path to success, Payton will have to outsmart his ruthless classmates without sacrificing his own morality and carefully crafted image. 'The Politician' is from Ryan Murphy, the same fella who made 'Glee' and 'American Horror Story' amongst many other hit shows, so it's bound to be entertaining at the very least. (Read our review here.)
The Good Place: Season 4 - New Episodes Weekly from 27/09/2019
Kristen Bell and Ted Danson return for the fourth and final season of their hit comedy about life, death and the afterlife.
NETFLIX ORIGINAL FILM
In the Shadow of the Moon - 27/09/2019
In 1988, Philadelphia police officer Thomas Lockhart (Boyd Holbrook), hungry to become a detective, begins tracking a serial killer who mysteriously resurfaces every nine years. But when the killer's crimes begin to defy all scientific explanation, Locke's obsession with finding the truth threatens to destroy his career, his family, and possibly his sanity. Directed by Jim Mickle and also starring Michael C. Hall and Cleopatra Coleman, 'In the Shadow of the Moon' is set to be a genre-bending psychological thriller that examines the power of time, and how its passing can either bring us together or tear us apart.
Other films to be added:
Call Me By Your Name - 26/11/2019
A coming-of-age romantic drama starring Timothée Chalamet and Arnie Hammer. Set in northern Italy in 1983, 'Call Me by Your Name' chronicles a romantic relationship between a 17-year-old, Elio Perlman (Chalamet), and Oliver (Hammer), a 24-year-old graduate-student assistant to Elio's father.
John Wick : Chapter 2 - 29/11/2019
The second instalment of Keanu Reaves hugely popular action flicks sees Wick's plans for a quiet life are once more scuppered when Italian gangster Santino D'Antonio shows up on his doorstep with a gold marker, compelling him to repay past favours. Poor John just can't catch a break.
NETFLIX COMEDY
Jeff Dunham: Beside Himself - 24/09/2019
A new stand-up special from ventriloquist comedian Jeff Dunham who takes to the stage in Dallas with his old pals Peanut, Walter, José Jalapeño, Bubba J and Achmed to poke fun at himself and American culture.
Mo Gilligan: Momentum - 30/09/2019
Comedian Mo Gilligan blends smooth moves and sharp humour as he riffs on humble beginnings, family dynamics and the complex art of dancing in the club.
NETFLIX DOCUMENTARIES
Abstract: The Art of Design: Season 2 - 25/09/2019
'The Art of Design' returns to take you beyond blueprints into the art, science, and philosophy of design. The series goes inside the minds of the world's greatest designers, showcasing the most inspiring visionaries from a variety of disciplines whose work shapes our culture and future.
Birders - 25/09/2019
Border walls are no barriers to birds - or the people on both sides fighting to protect them. Bird watchers on both sides of the U.S.-Mexico border share their enthusiasm for protecting and preserving some of the world's most beautiful species.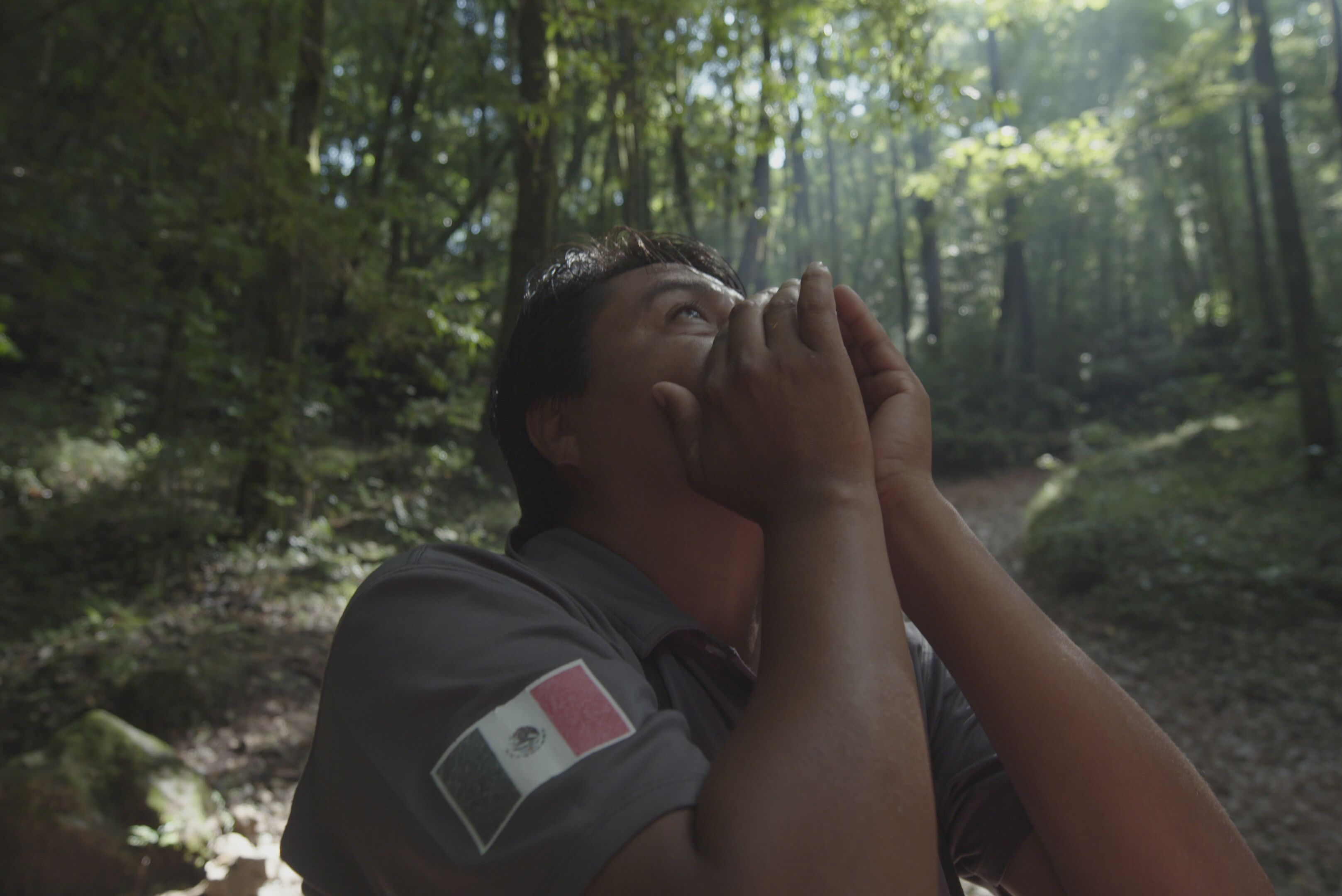 Explained: Season 2 - 26/09/2019
The billionaire boom. Athleisure wear. The lure of cults. Explore current events and social trends with this compelling, celebrity-narrated series.
Tiny House Nation: Volume 2 - 29/09/2019
Host John Weisbarth and expert Zack Giffin hit the road to meet aspiring tiny homeowners yearning to build small with maximum ingenuity and style.
If you fancy munching into some delicious food while you're watching all of the above, Deliveroo has whatever you want, where you want it, when you want it.