In case you were worried that the summer might have had all the decent releases in terms of great movies and TV shows arriving on demand - you'd be wrong.
As the sun continues to (sometimes) shine this September, and cinemas beginning to reopen once again, there are still a lot of incredible picks for you to watch from the comfort of your own sofa if that's more your style. Here's the best new on demand arrivals for the month ahead.
NEW ON DEMAND MOVIES
'Mulan' | Disney+, September 4 (with Premier Access for €21.99)
China's legendary warrior to life in Disney's live-action remake of 'Mulan', which is finally seeing its release date in 2020. When the Emperor of China issues a decree that one man per family must serve in the Imperial Army to defend the country from Northern invaders, Hua Mulan, the eldest daughter of an honoured warrior, steps in to take the place of her ailing father - disguised as a man.
'I'M THINKING OF ENDING THINGS' | Netflix, September 4
From Academy Award winner Charlie Kaufman ('Eternal Sunshine of the Spotless Mind') and based on Iain Reid's acclaimed novel. Starring Irish actress Jessie Buckley, alongside Jesse Plemons, Toni Collette, and David Thewlis. Weird and wonderful, read our review of the movie here.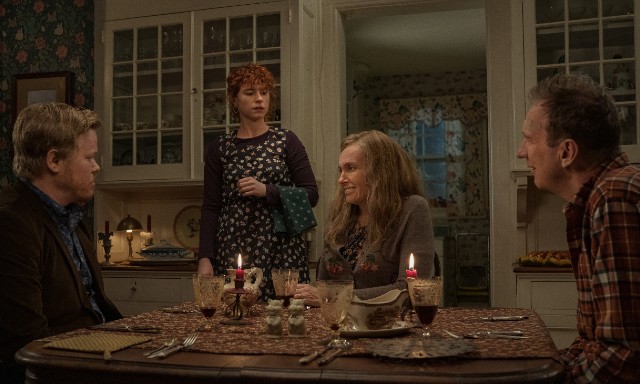 'SPIES IN DISGUISE' | Disney+, September 11
Super spy Lance Sterling (Will Smith) and scientist Walter Beckett (Tom Holland) are almost exact opposites. Lance is smooth, suave and debonair. Walter is... not. But when events take an unexpected turn, this unlikely duo is forced to team up for the ultimate mission that will require an almost impossible disguise – transforming Lance into the brave, ferce, majestic... pigeon. Walter and Lance suddenly have to work as a team, or the whole world is in peril.
'THE DEVIL ALL THE TIME' | Netflix, September 16
In Knockemstiff, Ohio and its neighbouring backwoods, sinister characters — an unholy preacher (Robert Pattinson), twisted couple (Jason Clarke and Riley Keough), and crooked sheriff (Sebastian Stan) — converge around young Arvin Russell (Tom Holland) as he fights the evil forces that threaten him and his family.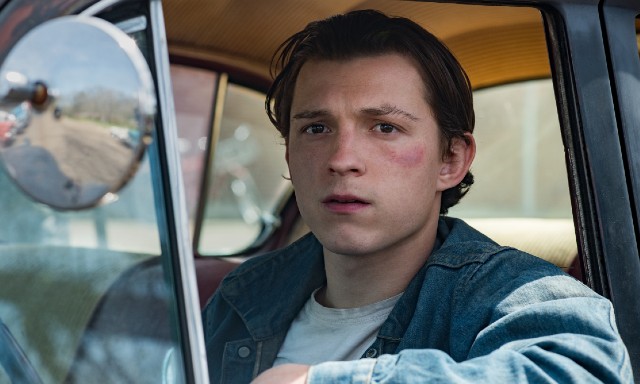 'ENOLA HOLMES' | Netflix, September 23
When Enola Holmes — Sherlock's teen sister — discovers her mother missing, she sets off to find her, becoming a super-sleuth in her own right as she outwits her famous brother and unravels a dangerous conspiracy around a mysterious young Lord. Starring Millie Bobby Brown, Henry Cavill, and Helena Bonham Carter.
NEW ON DEMAND TV SHOWS
'A BLACK LADY SKETCH SHOW' | SKY COMEDY, September 1
Seeking to address the failures of the comedy landscape and entertainment industry to include vital voices, this narrative series set in a limitless magical reality full of dynamic, hilarious characters is notable for its numerous firsts: the first all-black women writer's room (led by Lauren Ashley Smith), the first black woman sketch director (Dime Davis, Boomerang), and the first sketch series cast composed entirely of black women.
'TWO WEEKS TO LIVE' | Sky One and NOW TV, September 2
Emmy Award winner Maisie Williams stars as a sheltered survivalist, whose mother raised her with strange survival tactics since her father's death. When a seemingly harmless prank from two local lads goes wrong, Kim (Williams) must battle love, loss and revenge as she believes she only has two weeks until the end of the world. Also starring Sian Clifford from 'Fleabag'.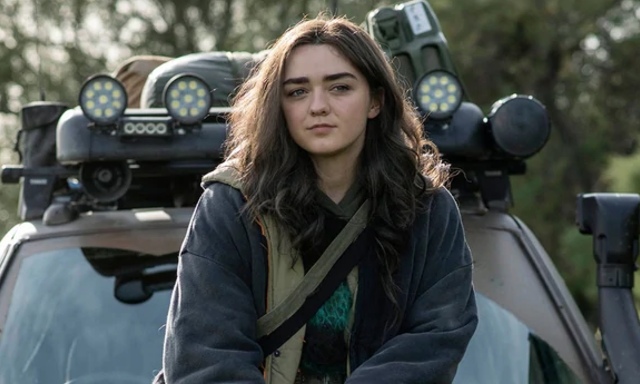 'THE BOYS' SEASON TWO | Amazon Prime, September 4
The even more intense, more insane season two finds The Boys on the run from the law, hunted by the Supes, and desperately trying to regroup and fight back against Vought. In hiding, Hughie (Jack Quaid), Mother's Milk (Laz Alonso), Frenchie (Tomer Capon) and Kimiko (Karen Fukuhara) try to adjust to a new normal, with Butcher (Karl Urban) nowhere to be found. Here's our review of the second series.
'AWAY' | Netflix, September 4
Netflix series 'Away' is a thrilling, emotional drama on an epic scale that celebrates the incredible advancements humans can achieve and the personal sacrifices they must make along the way. As American astronaut Emma Green (Hilary Swank) prepares to lead an international crew on the first mission to Mars, life on Earth isn't so easy either. Read why the series is one of our favourite dramas of 2020 here.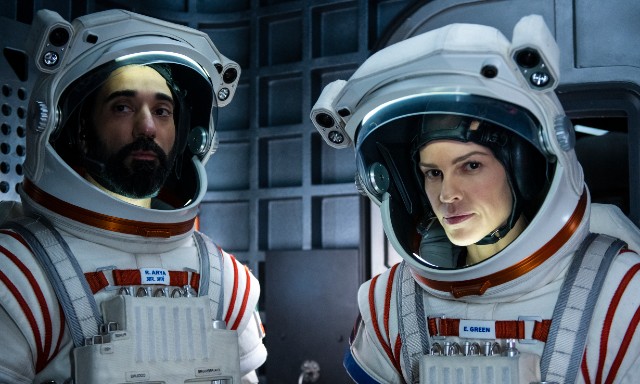 'The Deceived' | Virgin Media from September 7
'The Deceived', the highly anticipated original Irish drama series starring Emmet J Scanlan ('Peaky Blinders') and Paul Mescal ('Normal People'). Virgin TV customers will get to binge-watch the entire series exclusively on Virgin TV on Demand. Filmed in Ireland and written by 'Derry Girls' creator Lisa McGee and Tobias Beer, this exciting thriller is about lust, murder and manipulation and tells the story of a student who falls in love with her married lecturer.
We recently caught up with Lisa McGee, Tobias Beer, and Emmet J Scanlan to ask them about the mysterious new series.
'THE DUCHESS' | Netflix, September 11
An authentic extension of Katherine's stand-up comedian stage persona, 'The Duchess' explores the unique world view of a fashionably disruptive all-round bad person whose redeeming quality is that she'll sacrifice everything to be a good parent.
'THE THIRD DAY' | Sky Atlantic and NOW TV from September 15
Jude Law stars in this Sky original mini-series, exploring a mysterious British island where the lines of reality and fantasy begin to blur, as island natives battle to preserve their traditions by any means necessary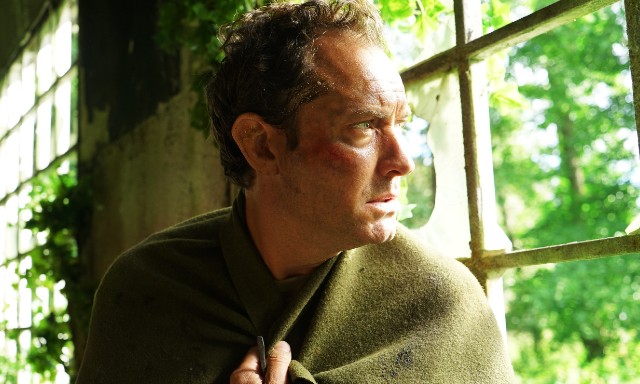 'SING ON!' | Netflix, September 16
Hosted by the hilarious and talented Tituss Burgess, this eight-episode series is a karaoke-lover's dream. In each themed episode, six contestants belt out the biggest hits from that genre while being judged by a vocal analyser comparing their vocal performance to the original artist's.
'RATCHED' | Netflix, September 18
From Ryan Murphy and Ian Brennan, and inspired by the unforgettable character of Nurse Mildred Ratched in 'One Flew Over The Cuckoo's Nest', 'Ratched' is a suspenseful drama series that tells the origin story of the asylum nurse. It's 1947, and Mildred arrives in Northern California to seek employment at a leading psychiatric hospital where new and unsettling experiments have begun on the human mind.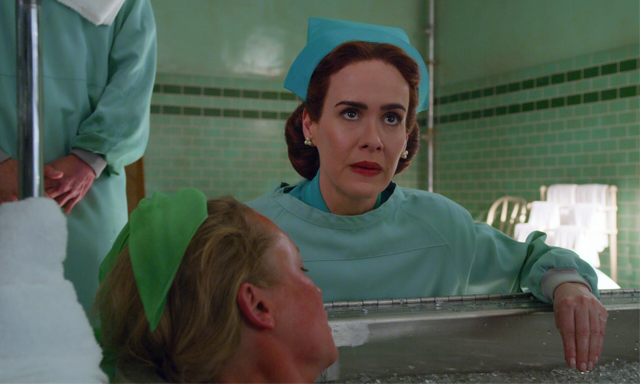 'LONG WAY UP' | Apple TV Plus, September 18
Starring and executive produced by Ewan McGregor and Charley Boorman, 'Long Way Up' reunites the best friends after more than a decade since their last motorbike adventure around the world as they cover 13,000 miles over 100 days through 16 border crossings and 13 countries, using their electric Harley-Davidsons.
'Secret Society of Second-Born Royals' | Disney+, September 25
A brand new Disney+ series, Peyton Elizabeth Lee ("Andi Mack") leads a dynamic ensemble cast of royal recruits that inspires audiences of all ages to forge their own destinies and tap into their inner superheroes.
'UTOPIA' | Amazon Prime, September 25
'Utopia' centres on a group of comic fans who meet online and bond over their obsession of a seemingly fictional comic called "Utopia". An eight-episode conspiracy thriller about saving the world, while trying to find your place in it. Inspired by the British series of the same name, the series stars John Cusack as Dr. Kevin Christie, in his first series regular role for television. Rainn Wilson stars as Dr. Michael Stearns, Farrah Mackenzie as Alice, Christopher Denham as Arby, and Cory Michael Smith as Thomas Christie.
'Magic of Disney's Animal Kingdom' | Disney+, September 25
Disney+'s 'Magic of Disney's Animal Kingdom', produced by National Geographic and narrated by Disney fan favourite Josh Gad, gives viewers an all-encompassing backstage pass to explore the magic behind two of the world's most beloved animal experiences, Disney's Animal Kingdom Theme Park and The Seas with Nemo & Friends.
'THE COMEY RULE' | Sky Atlantic and NOW TV, September 30
Mini-series following the relationship between FBI Director James Comey (Emmy Award winner Jeff Daniels) and President Trump (Emmy Award winner Brendan Gleeson) during the first months of the Trump presidency.