In case you were worried that the summer might be drying up in terms of great movies and TV shows arriving on demand - you'd be wrong.
As the sun continues to (sometimes) shine, and cinemas beginning to reopen, there are still a lot of incredible picks for you to watch from the comfort of your own sofa if that's more your style. Here's the best new on demand arrivals for the month ahead.
NEW ON DEMAND MOVIES
'Howard' - Disney+, August 7
Directed by Don Hahn, 'Howard' is the untold story of Howard Ashman, the brilliant lyricist behind Disney classics like 'Aladdin', 'Beauty and the Beast', 'The Little Mermaid' and creator of musicals including 'Little Shop of Horrors'.
'BOYS STATE' - Apple TV Plus, AUGUST 14
The sensational winner of the Grand Jury Prize for documentary at this year's Sundance Film Festival, "Boys State" is a wildly entertaining and continually revealing immersion into a week-long annual program in which a thousand Texas high school seniors gather for an elaborate mock exercise: building their own state government.
'THE ONE AND ONLY IVAN' - Disney+, August 14
Ivan is a 400-pound silverback gorilla who shares a communal habitat in a suburban shopping mall with Stella the elephant and Bob the dog. He has few memories of the jungle where he was captured, but when a baby elephant named Ruby arrives, it touches something deep within him. Ruby is recently separated from her family in the wild, which causes him to question his life, where he comes from and where he ultimately wants to be. Directed by Thea Sharrock, the film features the voices of Sam Rockwell, Angelina Jolie, Danny DeVito, Helen Mirren and stars Bryan Cranston.
'PROJECT POWER' - Netflix, August 14
On the streets of New Orleans, word begins to spread about a mysterious new pill that unlocks superpowers unique to each user. The catch: You don't know what will happen until you take it. While some develop bulletproof skin, invisibility, and super strength, others exhibit a deadlier reaction. But when the pill escalates crime within the city to dangerous levels, a local cop (Joseph Gordon-Levitt) teams with a teenage dealer (Dominique Fishback) and a former soldier fuelled by a secret vendetta (Jamie Foxx) to fight power with power and risk-taking the pill in order to track down and stop the group responsible for creating it.
'Rising Phoenix' - Netflix, August 26
'Rising Phoenix' tells the extraordinary story of the Paralympic Games. From the rubble of World War II to the third biggest sporting event on the planet, the Paralympics sparked a global movement which continues to change the way the world thinks about disability, diversity & human potential.
'PHINEAS AND FERB THE MOVIE: CANDACE AGAINST THE UNIVERSE' - Disney+, August 28
Phineas and Ferb are back. And this time they're setting out across the galaxy to rescue their older sister Candace (Ashley Tisdale), who after being abducted by aliens, finds utopia in a far-off planet, free of pesky little brothers.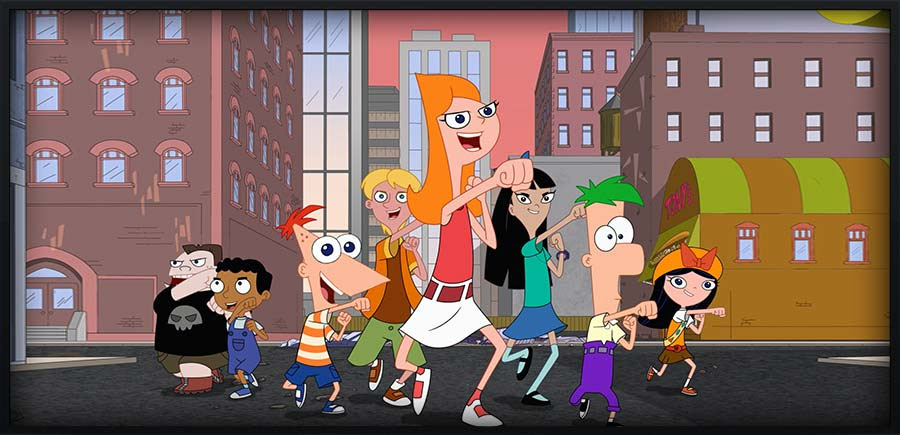 NEW ON DEMAND TV SHOWS
'IMMIGRATION NATION' - Netflix, August 3
In the ground-breaking six-part documentary series 'Immigration Nation', acclaimed filmmaking team Shaul Schwarz and Christina Clusiau offer an unprecedented look at the processes, pitfalls and pain of immigration in America. Shot over the course of three years, Schwarz and Clusiau capture the daily workings of Immigration and Customs Enforcement agents, activists, lawmakers, attorneys and a wide swath of undocumented immigrants, from desperate recent arrivals to long-time residents to deported U.S. military combat veterans.
'Little Birds' - Sky Atlantic and NOW TV, August 4
Set in colonial Tangier in 1955, starring Juno Temple and Hugo Skinner, 'Little Birds' is based on a collection of short stories following Lucy Savage (Temple) as she searches for independence outside of a societal cage, all while battling culture shock as she travels through Morocco.
'EQUATOR' - SKY NATURE and NOW TV, AUGUST 9
The Equator is not only the line that divides the Earth in two; it is also the climatic and evolutionary powerhouse of the world. Here the pace of evolution quickens, where the sun burns at its most intense. The Equator covers only five per cent of the Earth's surface but is home to 50 per cent of its animal and plant species. This remarkable series will take us to the most extreme and diverse locations on the planet.
'Dirty John: The Betty Broderick Story' - Netflix, August 14
Socialite Betty Broderick hits a homicidal boiling point during a bitter divorce from her unfaithful husband. Based on the headline-making crime.
'TED LASSO' - Apple TV Plus, AUGUST 14
Jason Sudeikis plays Ted Lasso, a small-time college football coach from Kansas hired to coach a professional soccer team in England, despite having no experience coaching soccer. The series was developed by Sudeikis, Lawrence, Joe Kelly and Brendan Hunt, and is based on the pre-existing format and characters from NBC Sports.
'WORLD'S TOUGHEST RACE' - AMAZON PRIME, August 14
The 10-episode adventure series, hosted by Bear Grylls and executive produced by Mark Burnett, tells the story of the ultimate expedition race, in which 66 teams from 30 countries race non-stop for 11 days, 24 hours a day, across hundreds of miles of rugged Fijian terrain complete with mountains, jungles, rivers, and ocean. Rob Heffernan and his team will be competing for team Ireland.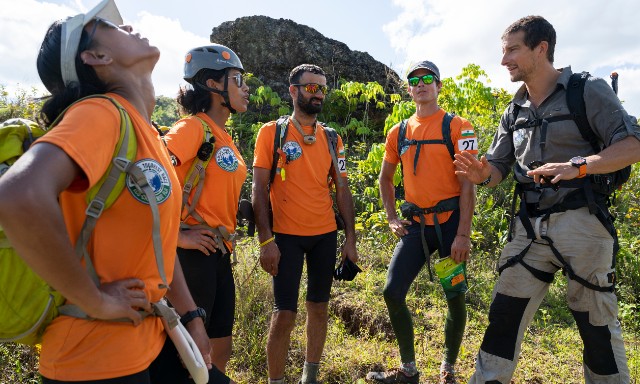 'LOVECRAFT COUNTRY' - SKY NATURE and NOW TV, AUGUST 17
Be careful what you search for. Jordan Peele and J.J. Abrams executive produce this creeping horror serial where unthinkable fear is lurking in the shadows. Based on Matt Ruff 's novel of the same name, HBO drama 'Lovecraft Country' follows Atticus Freeman (Jonathan Majors) as he joins his friend Letitia (Jurnee Smollett) and his Uncle George (Courtney B. Vance) on a road trip across 1950s Jim Crow America in search of his missing father (Michael Kenneth Williams).
'A LEAGUE OF THEIR OWN' - SKY ONE and NOW TV, AUGUST 20
'The League of Their Own' boys are back again – well, the ones who weren't busy anyway – as Jamie Redknapp, Freddie Flintoff and Romesh Ranganathan take the helm for the fifteenth series of sports-based trivia, challenges and laughs.
'Lucifer: Season 5' - Netflix, August 21
Lucifer, bored and unhappy as the Lord of Hell, resigns his throne and abandons his kingdom for the gorgeous, shimmering insanity of Los Angeles, where he gets his kicks helping the LAPD…and the savvy detective Chloe Decker in particular.
'I HATE SUZIE' | SKY ATLANTIC AND NOW TV, AUGUST 27
The eight-part series is a bold, bracing, funny drama about the moment in life when the mask slips, asking if any us can survive being well and truly "known". Suzie Pickles (Billie Piper), a star on the wane, has her whole life upended when her phone is hacked and a photo of her emerges in an extremely compromising position.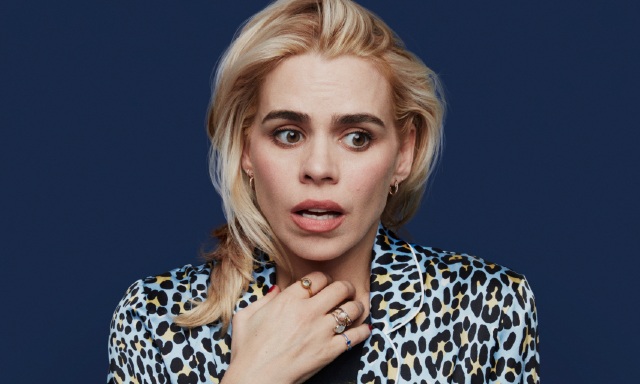 'Prime Rewind: Inside The Boys' - Amazon Prime, August 28
Emmy Award-winning host Aisha Tyler will serve as host and executive producer of the official 'The Boys' after-show 'Prime Rewind: Inside The Boys'. In each episode, members of the cast, creative team and other special guests will join Tyler as they dissect the events that unfold in each episode. The first episode will take a look back at season one of the action-packed (and bloody) series.