NETFLIX ORIGINAL FILMS
A Christmas Prince: The Royal Baby | 05/12/19
Christmas brings the ultimate gift to Aldovia: a royal baby. But first, Queen Amber must help her family and kingdom by finding a missing peace treaty.
Marriage Story | 06/12/19
Academy Award-nominated filmmaker Noah Baumbach's incisive and compassionate look at a marriage breaking up and a family staying together. The film stars Scarlett Johansson and Adam Driver. Laura Dern, Alan Alda, and Ray Liotta co-star. Read our review here.
6 Underground | 13/12/19
What's the best part of being dead?  It isn't escaping your boss, your ex, or even erasing your criminal record.  The best part about being dead... is the freedom, that's according to Ryan Reynold's character in this new flick. '6 Underground' introduces a new kind of action hero. Six individuals from all around the globe, each the very best at what they do, have been chosen not only for their skill, but for a unique desire to delete their pasts to change the future. The team is brought together by an enigmatic leader (Reynolds), whose sole mission in life is to ensure that, while he and his fellow operatives will never be remembered, their actions damn sure will.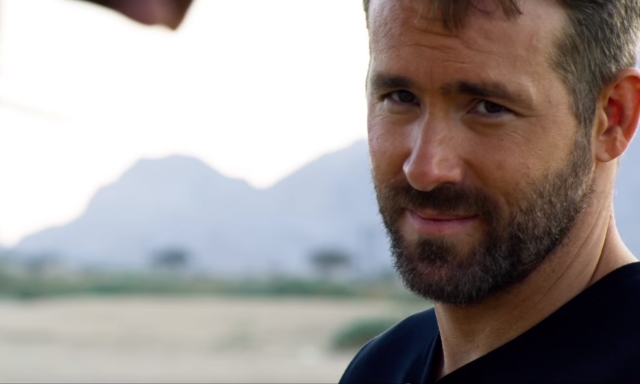 The Two Popes | 20/12/19
From Fernando Meirelles, the Academy Award-nominated director of 'City of God', and three-time Academy Award-nominated screenwriter Anthony McCarten, comes an intimate story of one of the most dramatic transitions of power in the last 2,000 years. Frustrated with the direction of the church, Cardinal Bergoglio (Jonathan Pryce) requests permission to retire in 2012 from Pope Benedict (Anthony Hopkins). Instead, facing scandal and self-doubt, the introspective Pope Benedict summons his harshest critic and future successor to Rome to reveal a secret that would shake the foundations of the Catholic Church. Behind Vatican walls, a struggle commences between both tradition and progress, guilt and forgiveness, as these two very different men confront their pasts in order to find common ground and forge a future for a billion followers around the world. Inspired by true events. Read our review here.