December is a busy time for nights out and quality time with friends and loved ones, but we all know some of the best parts of it are being snuggled up on a cosy couch watching the box.
Netflix have a load of great content to keep you entertained both before and during the festive season including Ryan Reynold's new movie '6 Underground', the critically acclaimed 'Marriage Story' and the much-anticipated TV adaptation of 'The Witcher' starring Henry Cavill.
See the best of what's heading to Netflix this month below:
Netflix Originals
Magic for Humans: Season 2 | 04/12/19
Hilarious and heartfelt, Justin Willman pulls out all the stops and props to amaze real people with playful tricks and showstopping magic routines.
V Wars | 05/12/19
A doctor is pitted against his best friend after an ancient disease turns people into vampires. Starring Ian Somerhalder and from the comics by Jonathan Maberry and Alan Robinson.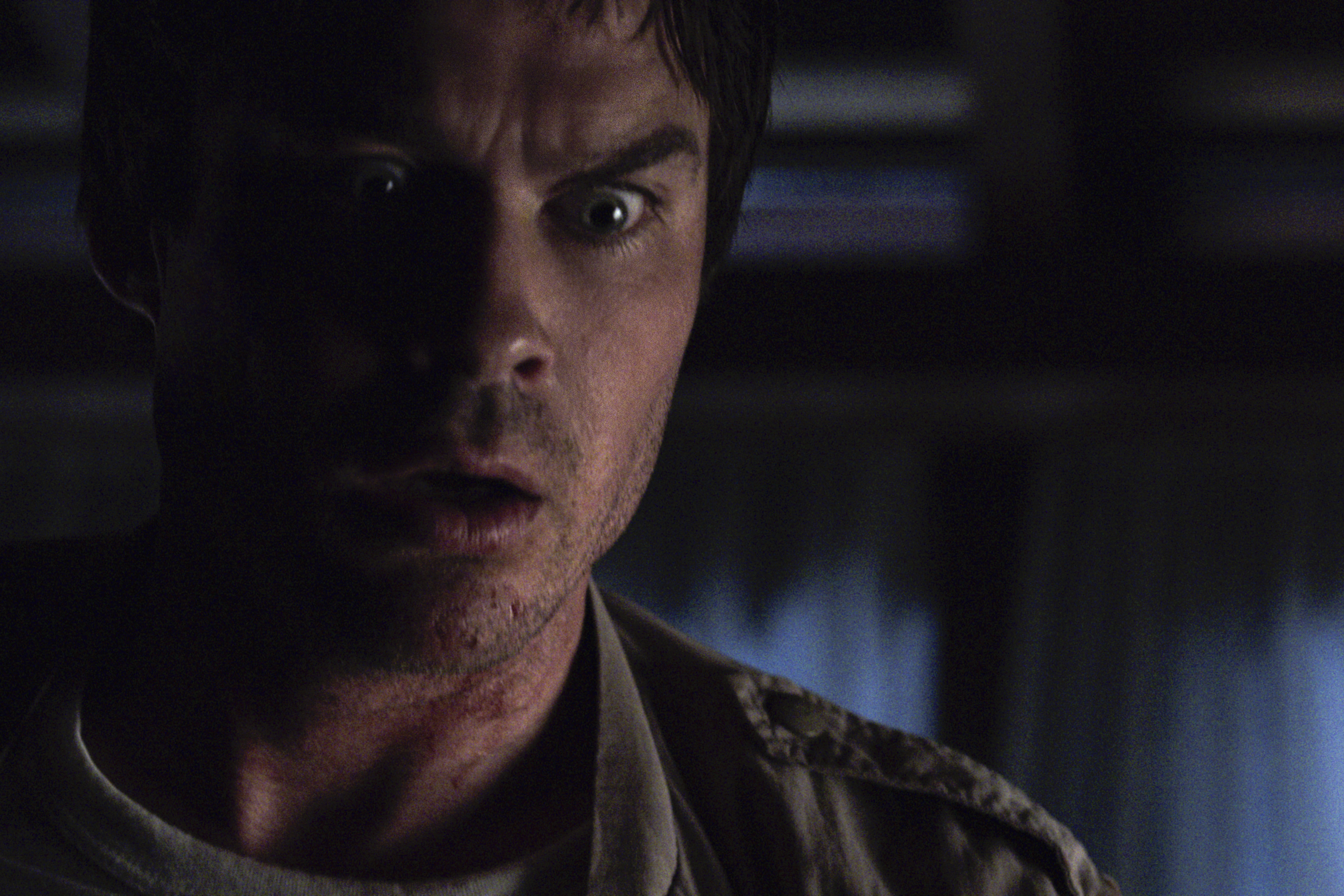 Home for Christmas | 05/12/19
Fed up with the constant comments on her relationship status, perpetually single Johanne starts a 24-day hunt for a partner to bring home for Christmas.
Virgin River | 06/12/19
Searching for a fresh start, a nurse practitioner moves from LA to a remote northern California town and is surprised by what, and who, she finds.
Fuller House: Season 5 | 06/12/19
Jimmy and Steph bring their new baby home and dive headfirst into the world of parenting. Thankfully they've got a houseful of hands to help.
Lost in Space: Season 2 | 24/12/19
The Robinson family returns for Season 2 and continues its fight against all odds to survive and escape while lost in space.
Soundtrack | 18/12/19
This romantic musical drama stars Jenna Dewan and follows the love stories connecting an eclectic group of people in modern-day Los Angeles.
The Witcher | 20/12/19
Based on the best-selling fantasy series of books, 'The Witcher' is an epic tale of fate and family.  The story of the intertwined destinies of three individuals in the vast world of The Continent, where humans, elves, witchers, gnomes, and monsters battle to survive and thrive, and where good and evil is not easily identified. Henry Cavill ('Mission Impossible - Fallout', 'Man of Steel') leads the cast of 'The Witcher' saga, playing the role of Geralt of Rivia, alongside other main cast members,  Anya Chalotra ('The ABC Murders', 'Wanderlust') as Yennefer and Freya Allan ('The War of the Worlds', 'Into The Badlands') as Ciri.
You: Season 2 | 26/12/19
Last Christmas we were all enthralled by the stalking of one Joe Goldberg on Netflix's 'You' (read our review here) and it's set to be more of the same this festive season. Penn Badgley is reprising his role as Joe but has left New York, aka the scene of his last crime, in favour of Los Angeles. Season two will see Joe's ex Candace hell-bent on teaching him a lesson but Joe soon becomes taken up with another obsession - a woman named, wait for it, Love. (Victoria Pedretti).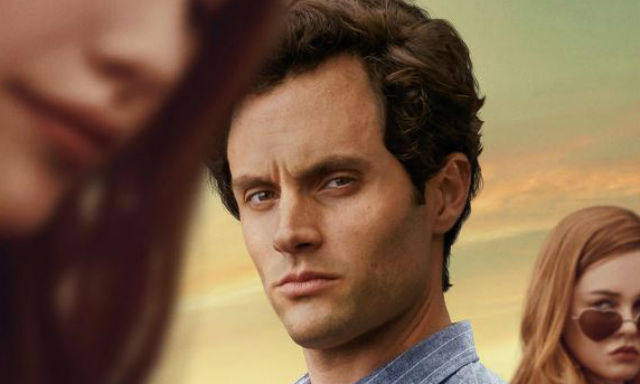 NETFLIX ORIGINAL FILMS
A Christmas Prince: The Royal Baby | 05/12/19
Christmas brings the ultimate gift to Aldovia: a royal baby. But first, Queen Amber must help her family and kingdom by finding a missing peace treaty.
Marriage Story | 06/12/19
Academy Award-nominated filmmaker Noah Baumbach's incisive and compassionate look at a marriage breaking up and a family staying together. The film stars Scarlett Johansson and Adam Driver. Laura Dern, Alan Alda, and Ray Liotta co-star. Read our review here.
6 Underground | 13/12/19
What's the best part of being dead?  It isn't escaping your boss, your ex, or even erasing your criminal record.  The best part about being dead... is the freedom, that's according to Ryan Reynold's character in this new flick. '6 Underground' introduces a new kind of action hero. Six individuals from all around the globe, each the very best at what they do, have been chosen not only for their skill, but for a unique desire to delete their pasts to change the future. The team is brought together by an enigmatic leader (Reynolds), whose sole mission in life is to ensure that, while he and his fellow operatives will never be remembered, their actions damn sure will.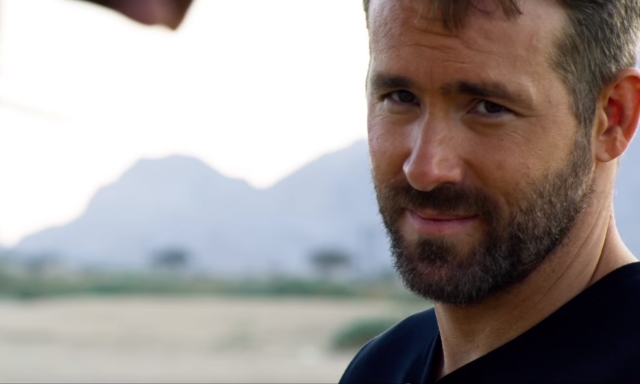 The Two Popes | 20/12/19
From Fernando Meirelles, the Academy Award-nominated director of 'City of God', and three-time Academy Award-nominated screenwriter Anthony McCarten, comes an intimate story of one of the most dramatic transitions of power in the last 2,000 years. Frustrated with the direction of the church, Cardinal Bergoglio (Jonathan Pryce) requests permission to retire in 2012 from Pope Benedict (Anthony Hopkins). Instead, facing scandal and self-doubt, the introspective Pope Benedict summons his harshest critic and future successor to Rome to reveal a secret that would shake the foundations of the Catholic Church. Behind Vatican walls, a struggle commences between both tradition and progress, guilt and forgiveness, as these two very different men confront their pasts in order to find common ground and forge a future for a billion followers around the world. Inspired by true events. Read our review here.
NETFLIX ORIGINAL COMEDY
Tiffany Haddish: Black Mitzvah | 03/12/19
On her 40th birthday, Tiffany Haddish drops a bombastic special studded with singing, dancing and raunchy reflections on her long road to womanhood.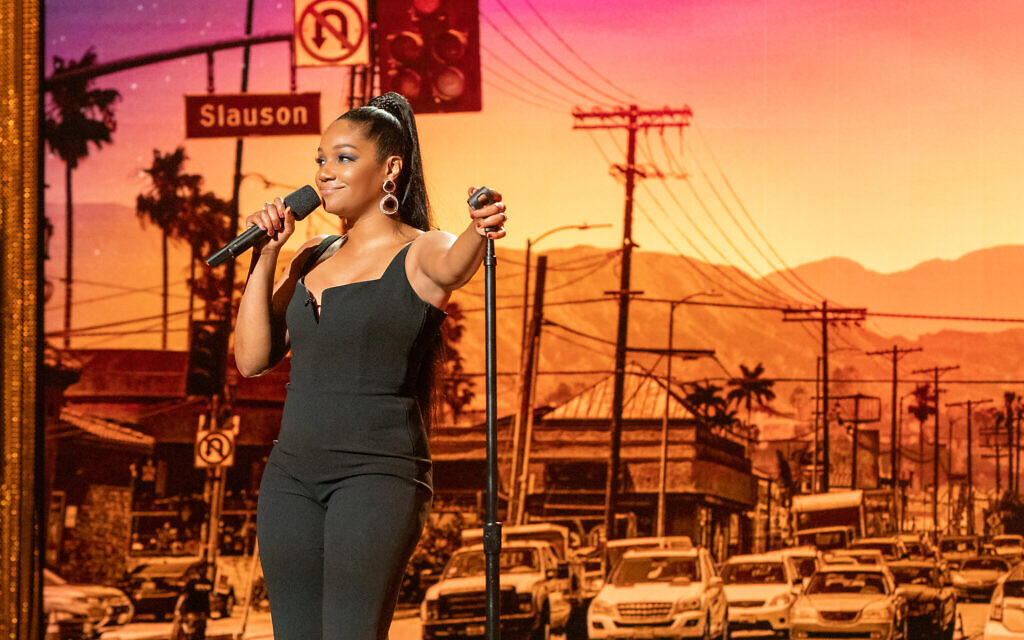 Astronomy Club: The Sketch Show | 06/12/19
This sketch comedy show features the Astronomy Club, the first all-black house team at the Upright Citizens Brigade Theatre. Produced by Kenya Barris.
Michelle Wolf: Joke Show | 10/12/19
Comedian Michelle Wolf, wants to fight for women's equality... but not in "like that annoying way". In her upcoming Netflix comedy special, 'Michelle Wolf: Joke Show', the comedian dissects the differences between men and women, explores gender equality, explains why society should be a little "less" woke and more, all the while, constantly defying expectations.
Jack Whitehall: Christmas with my Father |12/12/19
Jack Whitehall attempts to get his notoriously stodgy father into the holiday spirit in this comedy-variety Christmas extravaganza.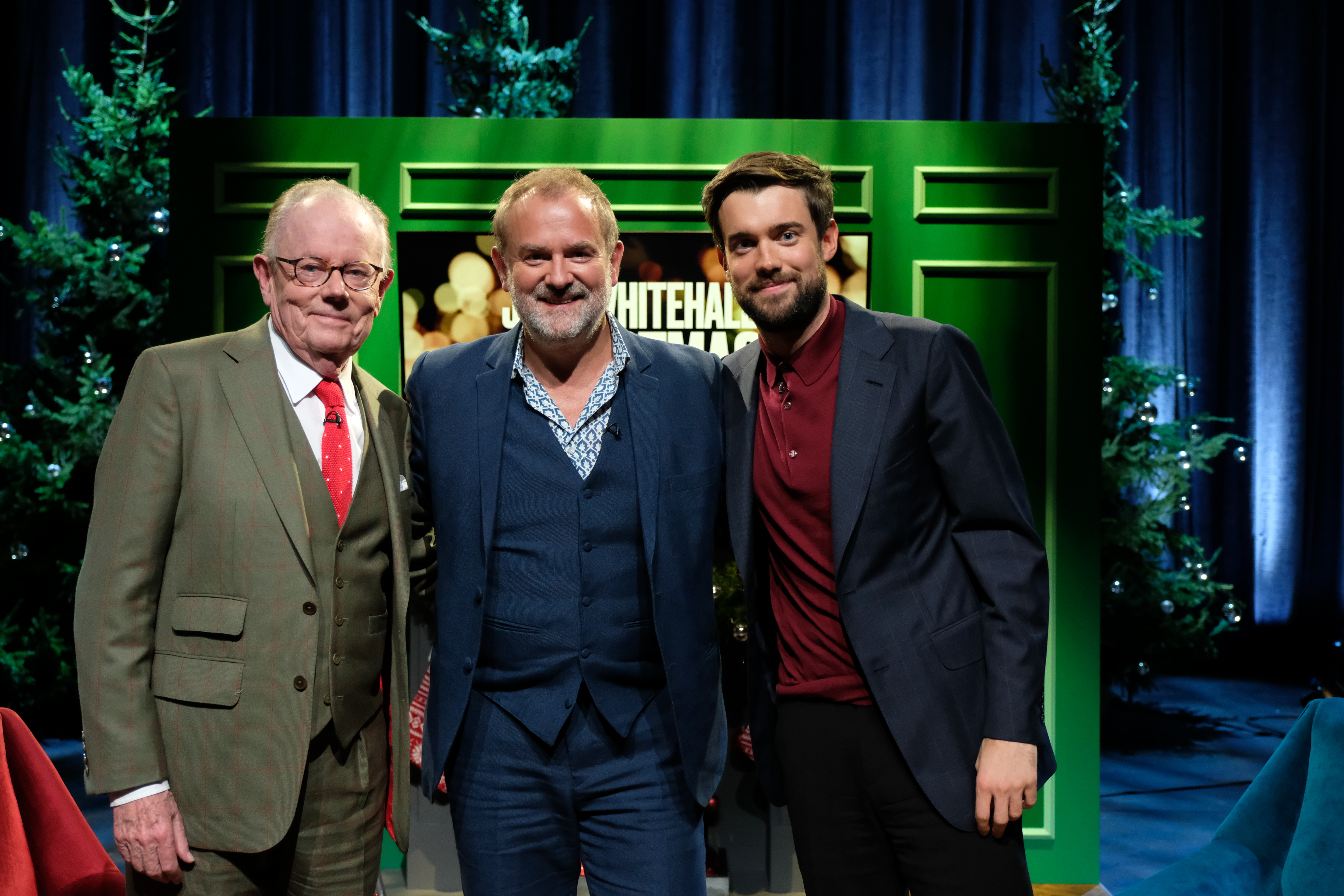 Ronny Chieng: Asian Comedian Destroys America! | 17/12/19
Comedian, 'The Daily Show' correspondent, and 'Crazy Rich Asians' actor Ronny Chieng makes his Netflix comedy special debut in 'Asian Comedian Destroys America!'. Born in Malaysia and raised in Manchester, New Hampshire, Singapore, and Australia, Chieng shares his unapologetic perspective about his journey to America thus far. From evaluating the effects of consumerism to theorizing how efficient the U.S. would be with an Asian-American President, Chieng shares what he thinks really makes America great.
John Mulaney & The Sack Lunch Bunch | 24/12/19
Emmy Award-Winning comedian John Mulaney aims to recapture the magic of that bygone television era when children sang songs about their feelings with celebrity guests on funky outdoor sets. The result: 'John Mulaney & The Sack Lunch Bunch'. Mulaney wrote his own description of the show, "I'm John Mulaney and I am a 37-year-old man. 'The Sack Lunch Bunch' is a group of children ages 8-13 who are more talented than me. In this special, we are joined by celebrity guests like David Byrne, Tony Award Winner Andre De Shields, Natasha Lyonne, Annaleigh Ashford, Richard Kind, and Jake Gyllenhaal from the movie 'Zodiac'. The result is a collage of Broadway-calibre showstoppers, comedy sketches for all ages, meditations on the unknown from children and adults, and a papier mâché volcano. It's funny, musical, joyous, anxious, and surprisingly profound."
The Degenerates: Season 2 | 31/12/19
The Netflix Original stand-up comedy series 'The Degenerates' is back for season 2 with six new wild and unfiltered sets from - Adrienne Iapalucci, Donnell Rawlings, Jim Norton, Nikki Glaser, Ms. Pat, and Robert Kelly.
NETFLIX DOCUMENTARIES
The Confession Killer | 06/12/19
On trial for murder, drifter Henry Lee Lucas confesses to hundreds more killings. This docuseries examines the truth behind his admissions.
Don't F**k With Cats: Hunting an Internet Killer | 18/12/19
This docuseries examines the greatest online manhunt in history - and the psychopath killer who broke the first rule of the internet: don't mess with cats.
After The Raid | 19/12/19
A large immigration raid in a small Tennessee town leaves emotional fallout as well as far-reaching questions about justice, faith and humanity.
Kevin Hart: Don't F**k This Up | 27/12/19
In a new 6-part documentary-series 'Don't F**k This Up', Kevin Hart gives unprecedented access to his life over the past year.  Tapping into the trials and tribulations of what it means to be a father, a partner, a role-model, and a business-man, Hart reflects on the events that have shaped his life, making him into the person he is today. Viewers will get a behind-the-scenes look at Kevin's day-to-day life as he deals with the fallout from the Oscar controversy, his marriage, and his growing career. The series includes interviews with Hart's friends and family, rare archival footage from his childhood and early stand-up days, and personal anecdotes from the comic himself.