Lots of new content arriving on Netflix this month including a new season of 'Chilling Adventures of Sabrina', David Attenborough's 'Our Planet', Brie Larson makes her directorial debut with 'Unicorn Store' and lots more.
Take a look at our Netflix picks for April below, while you can check out our full listings for Netflix this month here.
Chilling Adventures of Sabrina: Part 2 (5/4/2019)
Sabrina is back for another season - or Part 2 as they are calling it. We find our favourite teenage witch exploring her darker side, curious to learn more about her heritage while struggling to maintain her friendships in the mortal world. Romantically, Sabrina is caught in a love triangle between warlock Nicholas Scratch and mortal Harvey Kinkle. She has worked out how to spin to change her outfits though, which let's face it, was always the thing we were most jealous of Sabrina for.
Quicksand (5/4/2019)
A Swedish crime drama based on the eponymous book. After a tragedy at a school sends shock waves through a wealthy Stockholm suburb, a seemingly well-adjusted teen finds herself on trial for murder.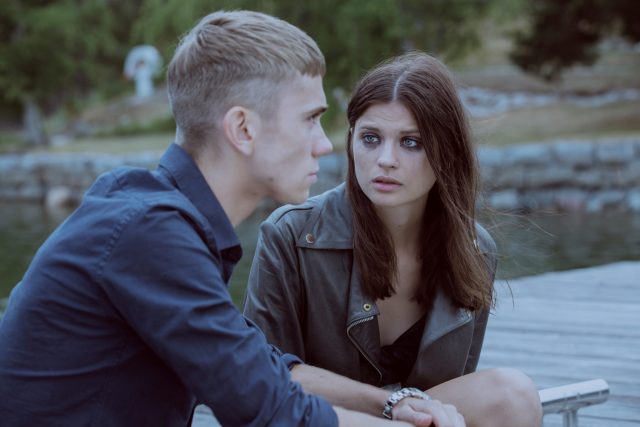 You vs. Wild
Netflix's next interactive show following on from 'Bandersnatch' is a Bear Grylls adventure series. You'll be in charge of the key decisions to help Bear Grylls survive, thrive and complete missions in the harshest environments on Earth.
Special (12/4/2019)
A gay man with mild cerebral palsy decides to rewrite his identity as an accident victim and finally go after the life he wants.
Bonding (24/4/2019)
A New York City grad student moonlighting as a dominatrix enlists her gay BFF from high school to be her assistant.
Chambers (April 26th)
A new Netflix horror to scare you before bedtime starring Uma Thurman, no less. A young heart attack survivor becomes consumed by the mystery surrounding the heart that saved her life. However, the closer she gets to uncovering the truth about her donor's sudden death, the more she starts taking on the characteristics of the deceased -- some of which are troublingly sinister.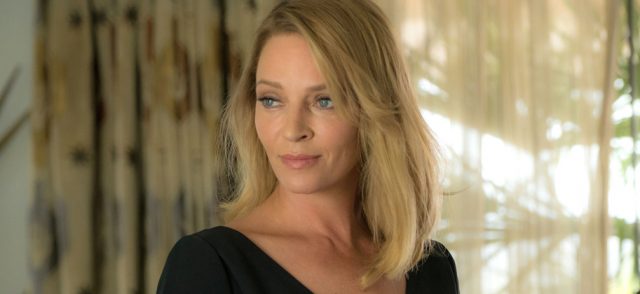 NETFLIX ORIGINAL DOCUMENTARIES
Our Planet (5/4/2019)
The great David Attenborough makes his Netflix debut with this groundbreaking original documentary series. It features exhilarating visuals and stunning footage of rarely-seen animals mix with sombre truths about humanity's impact on the planet's habitats and species. The ambitious four-year project has been filmed in 50 countries across all the continents of the world, with over 600 crew members, and focuses on the remarkable diversity of habitats around the world, from the remote Arctic wilderness and mysterious deep oceans to the vast landscapes of Africa and diverse jungles of South America. In addition to Sir David Attenborough, the series will feature local narrators in ten languages including Spanish-language narrators Penélope Cruz for Spain and Salma Hayek for Latin America.
NETFLIX FILMS
Unicorn Store (5/4/2019)
Brie Larson makes her feature directorial debut in this new Netflix flick which she also stars in. She plays Kit, a twenty-something dreamer, who receives an invitation that would fulfil her childhood dreams. Hint: It involves a unicorn. Also Samuel L. Jackson.
The Perfect Date (12/4/2019)
To save up for college, Brooks Rattigan (Noah Centineo - 'To All the Boys I've Loved Before') creates an app where anyone can pay him to play the perfect stand-in boyfriend for any occasion.
The Silence (12/4/2019)
Yet another post-apocalyptic flick to sink your teeth into, with a premise remarkably similar to 'A Quiet Place'. Like REMARKABLY similar. Stanley Tucci stars, who is always a great addition to any cast, as well as lots more familiar faces including Sabrina the teenage witch (Kiernan Shipka), aunt Zelda (Miranda Otto) and Aidan from 'Sex and the City' (John Corbett). When the world is under attack from terrifying creatures who hunt their human prey by sound, 16-year old Ally Andrews (Shipka) - who lost her hearing at 13 - and her family seek refuge in a remote haven. But they discover a sinister cult who are eager to exploit Ally's heightened senses. 'The Silence' is directed by John R. Leonetti ('Annabelle').
Someone Great (19/4/2019)
Aspiring music journalist Jenny (Gina Rodriguez) has just landed her dream job at an iconic magazine and is about to move to San Francisco. Rather than do long distance, her boyfriend of nine years (Lakeith Stanfield) decides to call it quits. To nurse her broken heart, Jenny gathers up her two best friends Erin (DeWanda Wise) and Blair (Brittany Snow) for one outrageous last adventure in New York City.
NETFLIX ORIGINAL COMEDY SPECIALS
Kevin Hart: Irresponsible (2/4/2019)
Kevin Hart brings his sold-out comedy tour, 'Kevin Hart: Irresponsible', to a global audience for his first original Netflix standup special. The one-hour special was filmed in front of a sold-out live audience of over 15,000 people at the O2 Arena in London, England. Hart touches upon his friends, family, travel and a year filled with irresponsible behaviour.